New World Trade Center Proposed at PortMiami
Mar 18, 2014 March 18, 2014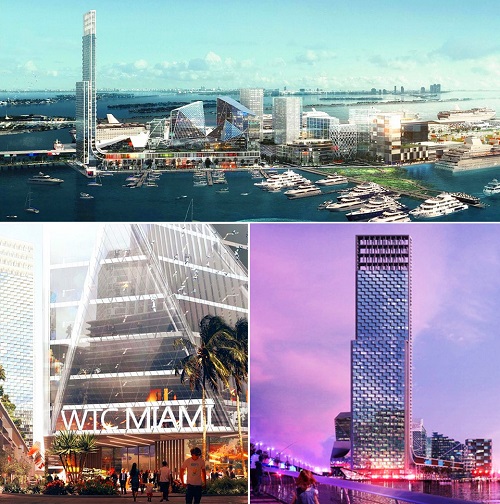 Officials of PortMiami and the World Trade Centers are seeking funds from investors for a plan to develop a World Trade Center at PortMiami.
The World Trade Center Project will take about 20 years to build, and will comprise of 1.2 million square-feet of hotel space, 1 million square-feet of residential space, and 4.5 million square-feet of office space. The project was designed by architect Chad Oppenheim.
A development team will be selected within the next month to begin creation of the World Trade Center in Miami.
A controversy over the World Trade Center arose when a more recent proposal by David Beckham came to light. Beckham wanted to create a soccer stadium at the site.
Supporters of the soccer stadium believe that the commercial strategy of the World Trade Center is too pushy, but Beckham's reputation for architecture and business may bring the foot traffic as well as the political support that PortMiami needs.
"The conversation about soccer has never been just about soccer," Miami-Dade Mayor, Carlos Gimenez says, "If a stadium can be a catalyst to development, we're interested. If a stadium is going to be a hindrance, we're not interested."
Some believe that the World Trade Center is more practical than a soccer stadium, but ultimately the support will decide which idea is the more popular.
Source: exmiami.org
Photo credit: WTC renderings - exmiami.org
Share your thoughts with us
Sign up now
Get news and updates delivered to your inbox