New Yorkers snap up Miami sites as Russian investors exit
Nov 11, 2014 November 11, 2014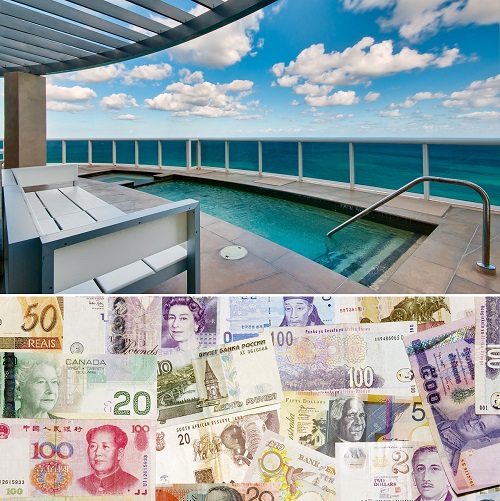 Russian investors in the area are flocking to Sunny Isles Beach to purchase property, but investors from New York and Los Angeles are buying Miami properties, according to a group of brokers during a forum.
"Russians have disappeared from Sunny Isles," said Craig Studnicky, principal of International Sales Group, "Right around the time the United States imposed economic sanctions on Russia over its actions in the Ukraine, Russian sales dropped off the cliff." Because of those sanctions, the Russian stock market dropped 25% since February, and they cannot do anything about it.
However, Miami is bringing in large numbers of domestic buyers, as well as foreign investors from places such as South America, according to Alicia Cervera, management partner for Cervera Real Estate.
Nelson Gonzalez, senior vice president for EWM Realtors, believes that people with a lot of money are coming from California and New York and are boosting the demand for new mansions in the Miami Beach area. "They can spend $20 million on a house because they are making $30 million a year," Gonzales said, "The house practically pays for itself and they get to live in paradise."
Jay Parker, chief executive of Douglas Elliman Florida, believes that Miami will start to see many Chinese and other Asian buyers coming soon. "There is significant interest from China to get into Miami. Once it starts, it will be quite robust and opportunistic."
Studnicky agrees with Parker, adding that when the Panama Canal expands next year, the trade between China and PortMiami will increase. "Miami is going to become a trade hub that will account for new ships coming in from Asia," Studnicky said.
Source: therealdeal.com
Photo credit: miamirealestate.com
Share your thoughts with us
Sign up now
Get news and updates delivered to your inbox