Nonprofit Legal Group Gets $19.2 Million for Their Edgewater Property
Nov 06, 2014 November 06, 2014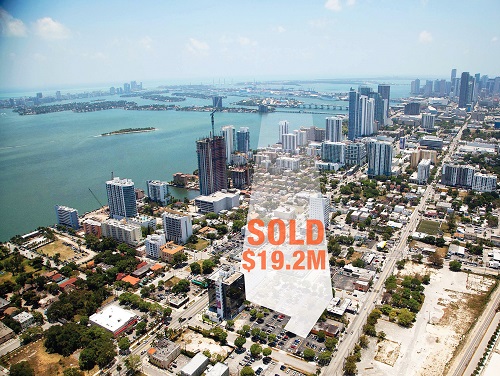 Nonprofit Legal Services of Greater Miami recently sold its office building in Edgewater to a company based out of Miami that shares the same address as development group Crescent Heights.
Nonprofit Legal Services was given $19.2 million for the 1.5-acre property located at 3000 Biscayne Boulevard. The property last traded hands for $1.5 million in 1997. The original 59,000 square-foot building was built in 1965.
The buyer is a company called 3000 Property LLC, which lists 2200 Biscayne Boulevard as its address, the same address as Crescent Heights' headquarters. Another company with Crescent's address owns the office building next door at 3050 Biscayne Boulevard.
There was no recorded financing for the purchase.
Nonprofit Legal Services of Greater Miami offers their legal services "pro bono," that is, for free. They handle civil legal cases for over 30,000 people, and have recovered about $1.5 million for their clients.
Source: therealdeal.com
Photo credit: David Beckam - loopnet.com
Share your thoughts with us
Sign up now
Get news and updates delivered to your inbox