November 2021 Miami Events: Give Thanks, Celebratory Dinners, Concerts and more this Thanksgiving
Nov 01, 2021 November 01, 2021
November is one of the best times of year to be in Miami. Our winters are balmy with crisp blue skies, evenings are just the right amount of chilly, and there's a bit of magic in the air with the holiday season right around the corner. For Thanksgiving, you'll find that plenty of Miami restaurants are doing an incredible spread. We've also rounded up options to give back and practice giving thanks ahead of Turkey Day with yoga and food drives.
For your social calendar this month, there's plenty to be grateful for. Miami Entertainment Months continue with great deals that can get you into holiday-themed events and the Gipsy Kings concert at a discount. 
The best plant-based food and wellness festival, Seed Food & Wine is back in town. Rum Renaissance makes a comeback. You can dip your toes into Art Week with a VIP preview at the tail-end of the month. Most holiday-themed attractions such as Santa's Enchanted Forest, Night Garden at Fairchild, Deering's Gilded décor, and Zoo Lights Miami kick off in November. And, movie buffs have quite a few film festivals to choose from.
Read on for the full list of the Top Things to Do in Miami this November below:


---

Things to Do in Miami - November Events at a Glance
November 2021: Miami In-person Events
November 2021: Miami Virtual Events
---
Things to Do in Miami - November Events at a Glance
---

Special: Thanksgiving 2021 Events in Miami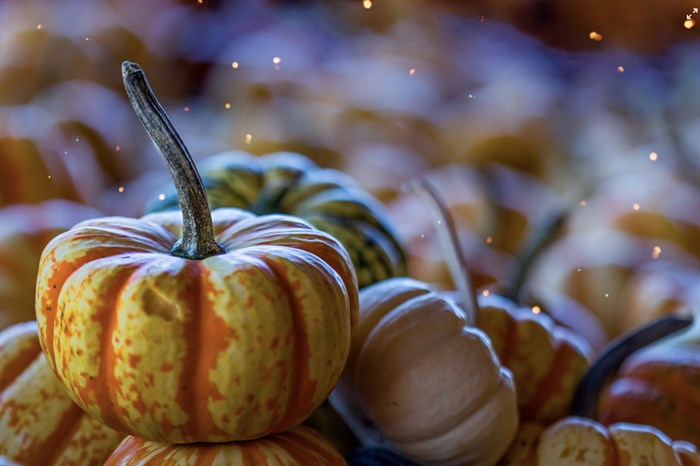 Whether you're celebrating a Friendsgiving or with family, keeping it traditional or wish to start a brand-new tradition of your own, look below for how to make the most of this gastronomical holiday reminding you to give thanks:
---
November 2021: In-Person Events in Miami
---
Multiple locations across Miami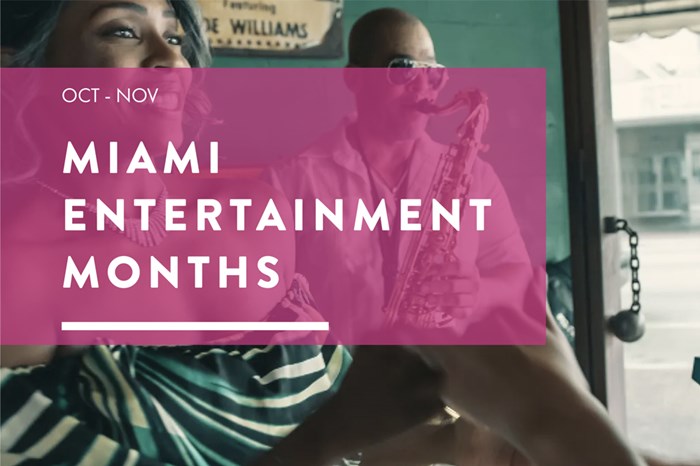 Miami Entertainment Months has you covered for sorts of fall entertainment at great discounts. Through the month of November, listen to the latest in world music or opera, explore visual art, enjoy top-notch performances, and do more around Miami, as attractive discounts, BOGO savings, and more deals to sample and save.
Multiple locations across Miami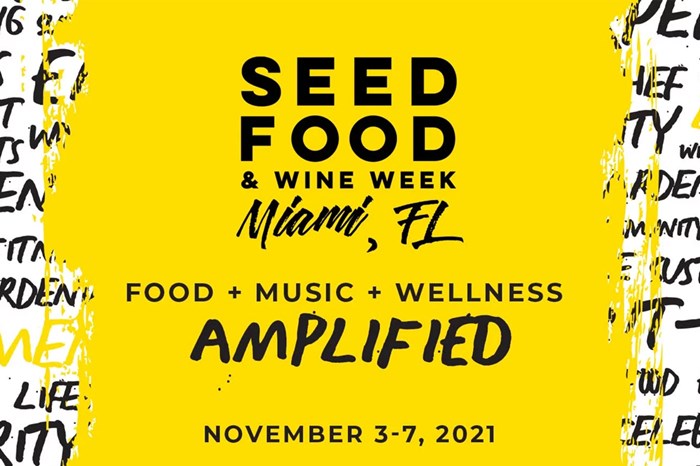 Calling all vegans, vegetarians, yogis and wellness enthusiasts! The "best plant-based food & wine festival in the country" is back to tease your tastebuds. It's going to be five full days of wholesome, plant-based bites, sips, and tons of wellness-focused fun. Join to indulge in some guilt-free treats, wine and spirit tastings, a signature plant-based Burger Battle, celebrity chef dinners, cooking demos, wellness workshops, yoga, urban gardening classes, and much more. Visit and be grateful for one more thing this Thanksgiving as you learn how to eat, drink, and live well using sustainable, plant-based practices.
Synergy Yoga Center, 844 Alton Road, 2nd Floor, South Beach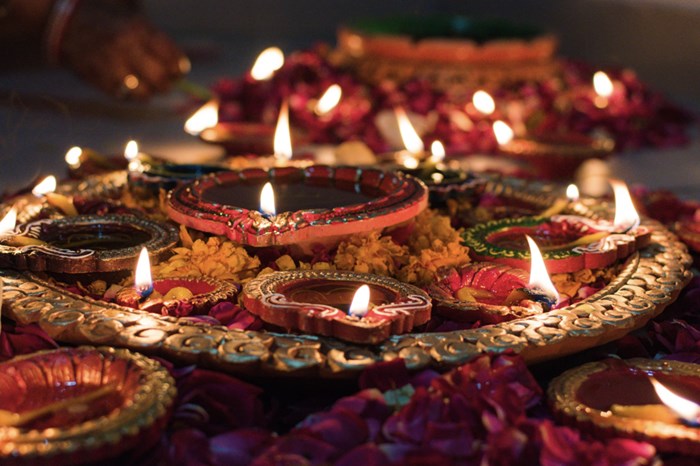 The Hindu festival of lights, Diwali falls on November 4 this year. On this auspicious day, the Synergy Yoga Center, one of Miami's longstanding yoga centers, invites you to celebrate the light within with a bright and positive session including soul-nourishing mantras, music, and the sacred sweet "food of the Gods," cacao.
3100 E 4th Ave, Hialeah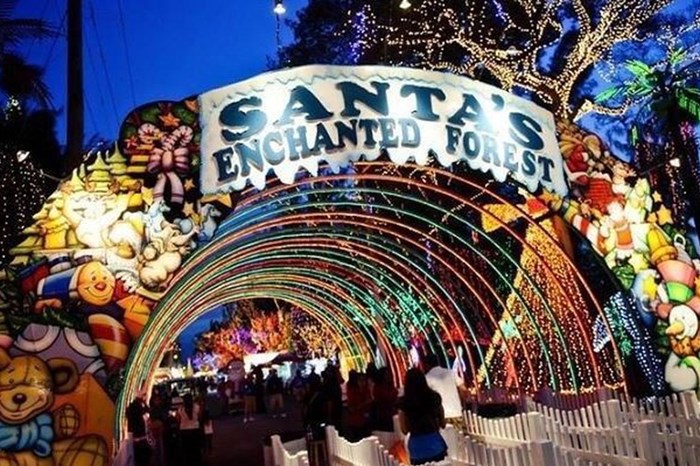 You can spot this one from miles away! With its 92-foot Christmas tree and 3-million-strong light display, the world's largest holiday-themed park and free carnival are back with a bang this year. Regulars will find the usual 100+ joy rides, interactive fun, carnival attractions, family-friendly shows, and exclusive Santa time at this winter wonderland. There will also be tons of new games, adventure experiences, and delicious carnival treats to indulge in.
1300 Biscayne Blvd, Adrienne Arsht Center for the Performing Arts, Arts & Entertainment District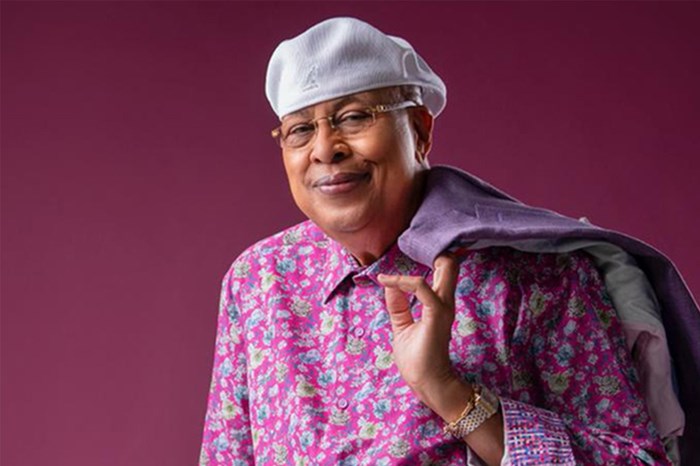 True percussion enthusiasts will love this one. Claiming it as his greatest masterpiece, the famous Cuban pianist and composer Jesús "Chucho" Valdés will be presenting his new works at Knight Concert Hall. Performed with the Yoruban Orchestra, Valdés' latest work is a mature take on big band, Afro-Cuban percussion, and vocals – an "accumulation of all my experiences" in his words.
Brickell Backyard Sound Stage, SW 8th Street - SW 1st Ave, Underline Promenade, Brickell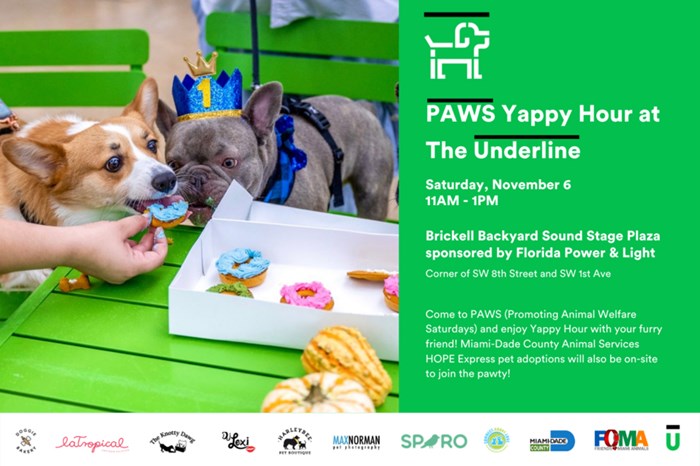 Workout your green thumb and perhaps stay awhile to take home a furry friend. Starting 9 a.m., block captains and volunteers will gather to weed and plant in some precious life into the Underline. After two hours of "dirt time", you can join their "Yappy Hour" pet adoption drive to give an adorable cat or dog their new, loving home. There will be lots of fun, laughter, photo-ops, floof and gourmet doggy treats too.
Deering Estate, 16701 SW 72nd Avenue, Palmetto Bay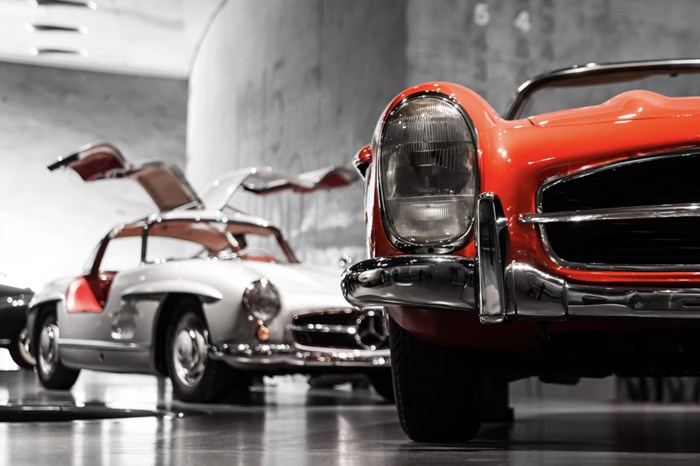 Spend a leisurely Sunday afternoon strolling through legendary estate grounds, ogling at stunning vintage automobiles. In addition to a variety of vintage autos, including a 1950 International Harvester Truck, there will be a scavenger hunt, craft show for children, nature preserve tours, kayak rentals, access to the estate's award-winning film, and lots of great food and beverage options from Sports Grill.
Miami Beach Botanical Garden, 2000 Convention Center Dr, South Beach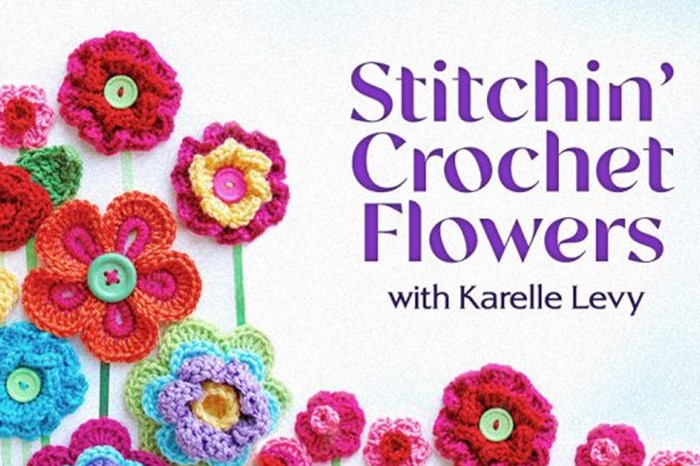 Get some fall crafts going ahead of the holiday season at this fun afternoon class. The Interknit fiber artist and owner of Krelwear, Karelle Levy will be guiding children and adults of all skill levels on how to stitch charming crochet flowers. Your ticket will include a crochet needle and yarn, light snacks, a glass of wine for adults, and iced tea for the kids.
Multiple locations across Miami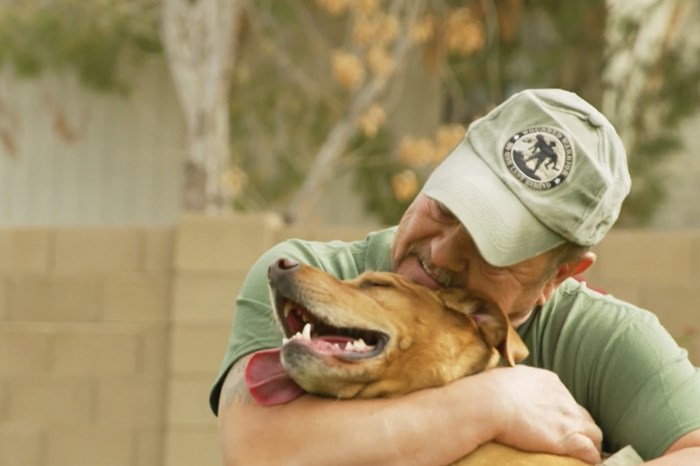 If you're in need of some love and a reason to feel grateful every day, maybe it's time to bring a four-legged friend into the family! This is a sign to find yourself a furry soulmate! Join PetSmart Charities' National Adoption Week and give a pet the loving home they deserve. With over 1,600 locations, you can browse to find the best match for you here.
Vizcaya Museum & Gardens, 3251 S Miami Ave, Coconut Grove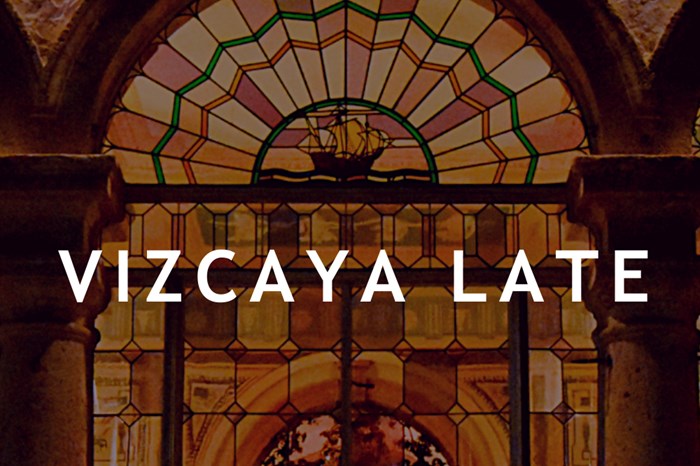 Come experience a perfectly low-key, fall night out at the sprawling 10-acre Vizcaya gardens. Enjoy extended hours at the museum with a leisurely stroll through the Main House's art and antique collection, live music on the waterfront terrace, and a choice of interesting add-on experiences. As part of the special art edition, you could add on a free life drawing session or behind-the-scenes at the swimming pool grotto – both equally fun and engaging.
Miami Beach Botanical Garden, 2000 Convention Center Dr, South Beach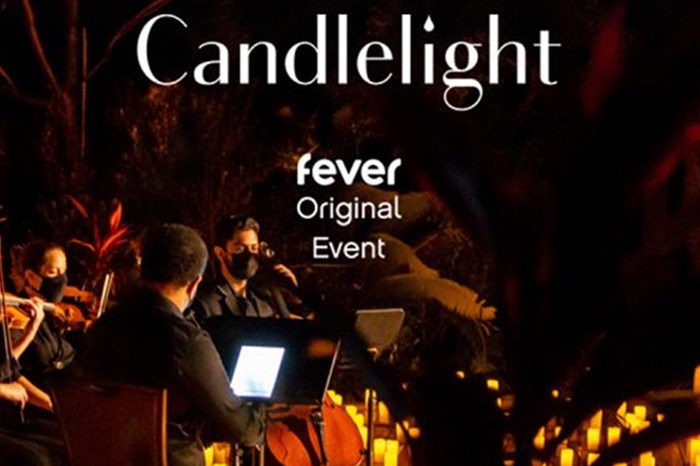 Enjoy a fine evening of music by candlelight, under the stars, on the sprawling lawns of the Miami Beach Botanical Garden. The orchestra will be playing some of history's most cherished masterpieces – aptly from "Bach to the Beatles." Whether you're looking for a romantic date night or a relaxing fall evening, this open-air concert will not disappoint. Down to its final two evenings, you can choose to attend the presentation on November 10 or the 17th.
1103 Biscayne Blvd, Verde at Pérez Art Museum, Downtown Miami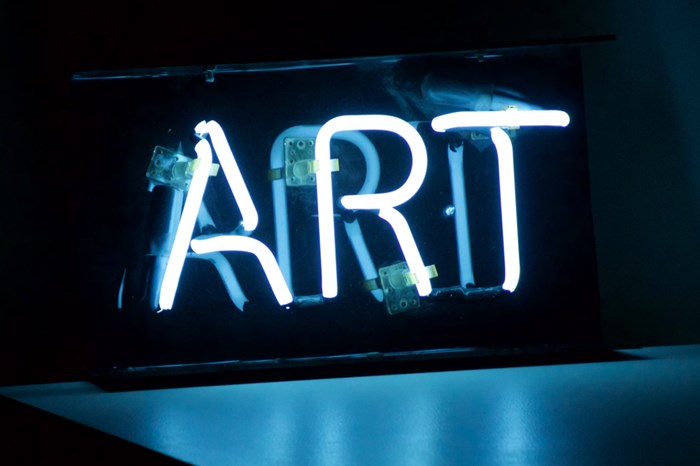 Head over to Pérez Art Museum for a fine little treat before Miami Art Week takes over. Indulge your senses in a calming symphony of live classical music paired with the best of art on display, making for a harmonious fall evening.
Deering Estate, 16701 SW 72nd Avenue, Palmetto Bay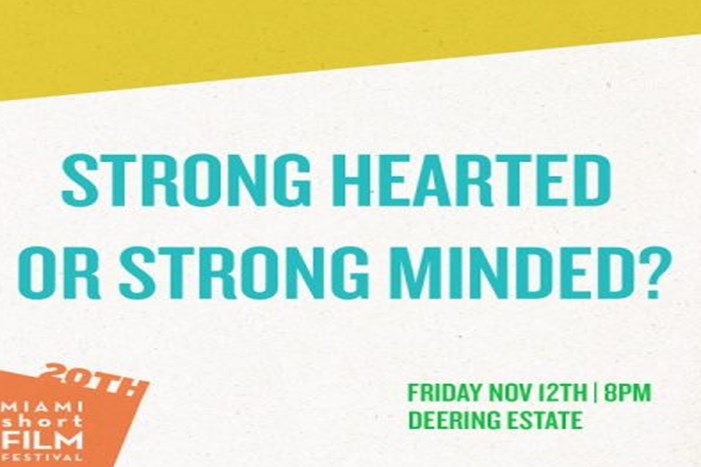 Complete with a cocktail reception, live music and red carpet, "Strong Hearted or Strong Minded..." will kick off Miami's three-day Short Film Festival at the Deering Estate. As the estate has been hosting Shorts Under the Stars nights over the past few months, it is only fitting that opening night takes place in the estate's historic courtyard. The special screening will also be followed by an interesting filmmaker Q & A session.
Regal Cinemas South Beach, 1120 Lincoln Road Mall, South Beach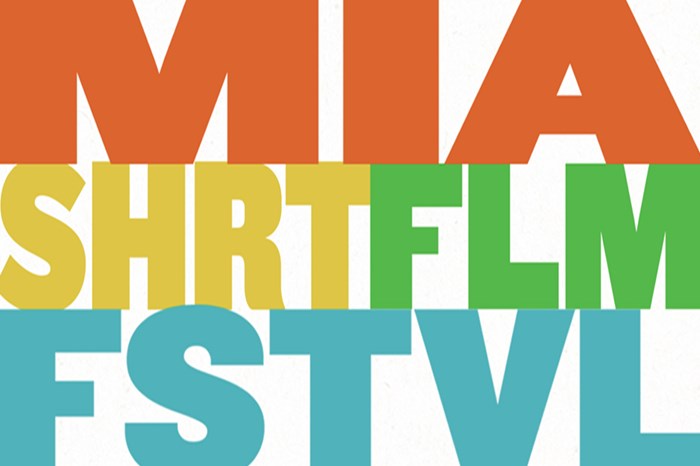 They're quick, they're entertaining, and they make excellent conversation starters. The world of short films is expanding and Miami's Short Film Festival is geared up to introduce you to the finest. With a rich selection this year, the three-day festival will be screening over 55 short films from across the globe. Celebrating the world's best independent up-and-coming short filmmakers, there will also be a concluding awards night at the festival.
Coral Gables Woman's Club, 1001 East Ponce de Leon Blvd, Coral Gables

If you think rum is yum, you can't afford to miss this one! Miami Rum Renaissance is back to deliver the best rum-tasting experience in the world. Letting you savor old favorites to hot new releases and luxury limited editions, this diverse sensory experience will feature a delicious variety of local and international rums.
MDC Wolfson campus, 300 NE 2nd Ave, Downtown Miami

After more than a year of virtual-only events, the Miami Book Fair is back in person to let you mingle with fellow readers, book collectors, and savor a wide range of fiction to poetry and children's books, and best of all, listen to your favorite author discuss their creative process. The ultimate literary event celebrating everything books; visit the street fair from November 19-21 for live author readings, workshops, and fringe events. Their online live stream starts November 14, ahead of the in-person event, bringing you exclusive author conversations, content, and insights.
Phillip and Patricia Frost Museum of Science, 1101 Biscayne Blvd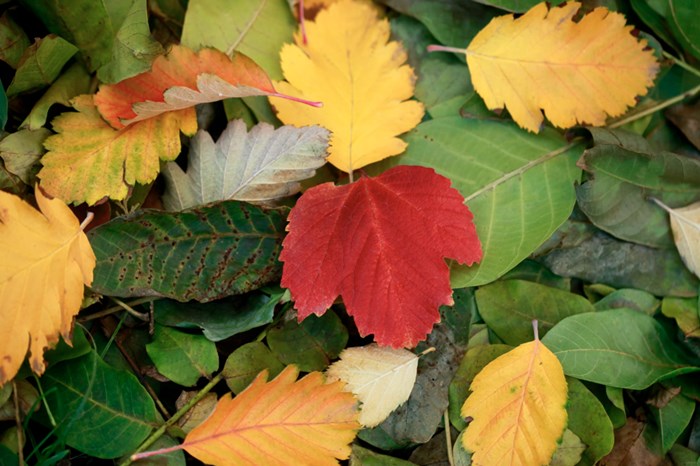 Let your little one "fall" for nature as they discover the colorful world of trees and leaves at this month's Mini-me Science. The monthly program hosted by the Frost Museum of Science features a 60-minute themed session, followed by 30 minutes of hands-on activity, and a 30-minute guided museum exploration. This month, both you and the kids will have the chance to identify how trees survive, conduct cool experiments on leaf capillary action, and then take home your scientific art.
Tierra Santa Healing House, Faena Hotel, 3201 Collins Ave, Mid-Beach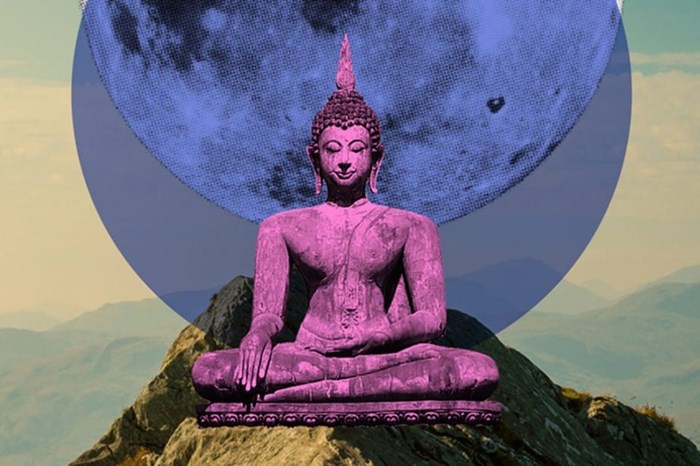 Channel the full moon's immense energy with a special evening at the Faena Hotel. Join Ewa Joseffson's guided meditation and hypnosis healing experience, for a session that will help calm your mind, detox negative emotions, and activate the chakras.
Miami-Dade County Fair & Exposition, 10901 Coral Way, University Park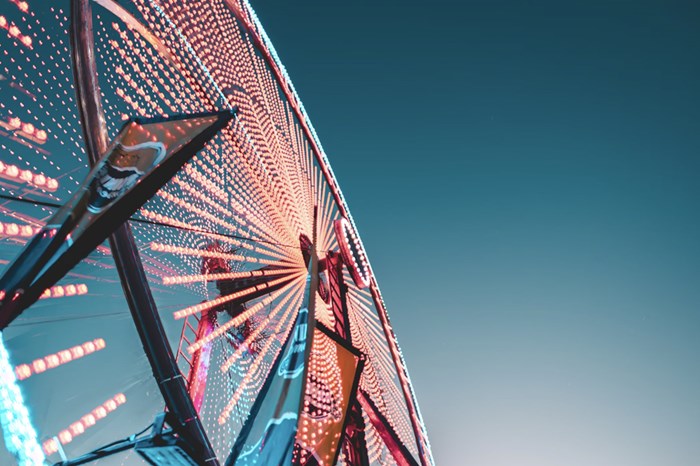 Miami's annual youth fair is back with more entertainment, improved interactive experiences, new foods, and a whole range of family-friendly fun. With an all-new Holiday Park, you get to enjoy nightly snowfall, live music, and more themed fun at the fair. Also new this year is the BMX stunt show, circus, kids' tractor pull, and pig races.
Adrienne Arsht Center for the Performing Arts, 1300 Biscayne Blvd, Arts & Entertainment District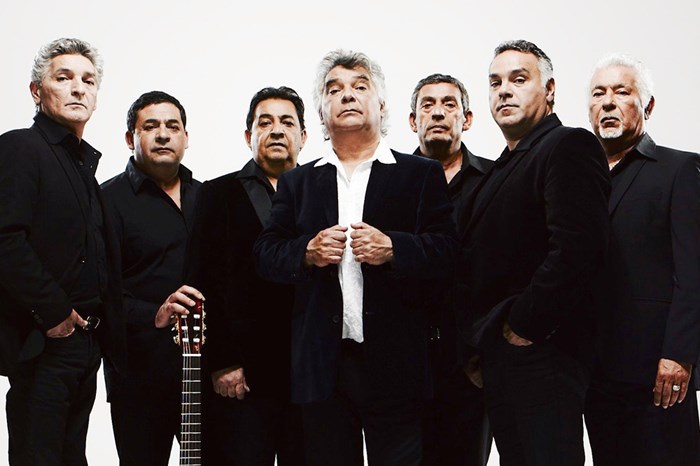 One to check off your bucket list, don't miss the Grammy-winning, chart-topping Gipsy Kings performing live at the Arsht Center this November. With a musical legacy spanning 30 years, expect to dance all night to evergreen hits such as "Volare," "Bamboléo," "Djobi Djoba," and more at this electrifying concert. Suitable for all ages, bring along friends and family to enjoy a medley of Flamenco, Latin rhythms, and Western pop music. Use code GMCVB for special ticket discounts as part of the Miami Entertainment Months promotions.
FTX Arena (formerly AmericanAirlines Arena), 601 Biscayne Blvd, Downtown Miami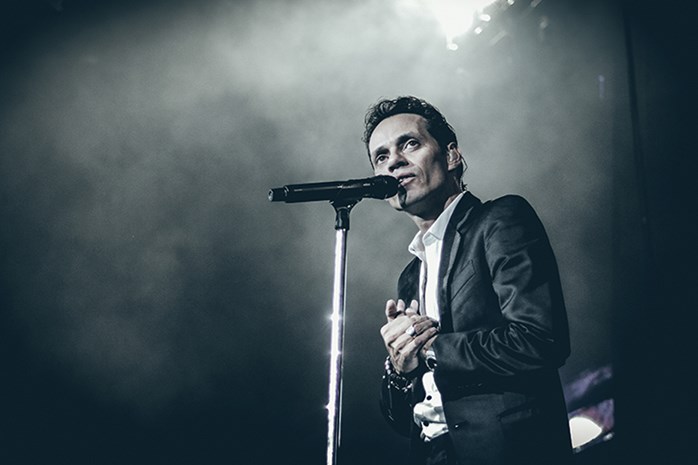 Grammy-winning, Latin music icon Marc Anthony is all geared up to set the stage on fire this November. Performing live at the FTX Arena (formerly American Airlines Arena), on a custom-designed circular stage to get closer to his fans, the icon will come "Full Circle" dedicating his biggest hits to the audience.
Miami Marine Stadium, 3501 Rickenbacker Causeway, Key Biscayne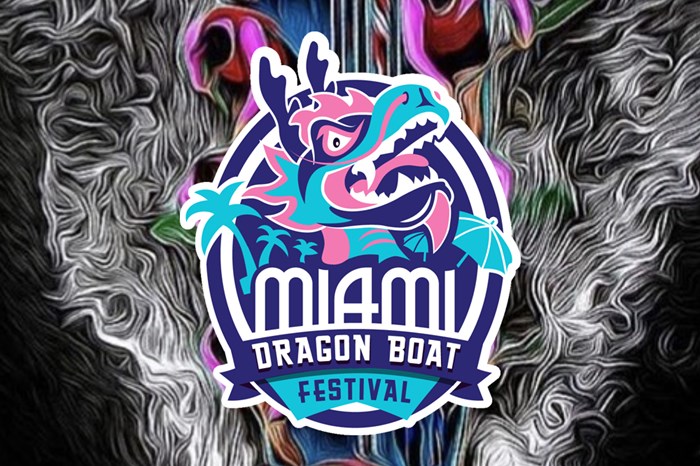 Boat to support Save Our Sisters Miami - a group dedicated to helping breast cancer survivors. This is the perfect opportunity for solo paddlers and small teams to compete in the inaugural Miami Dragon Boat Festival. Allowing you to form your own group and go against the best dragon boating teams in Florida, you'll be participating in a 500-meter race. Top teams will then progress onto a 2K pursuit, fighting for the trophy, medals, and free entry to the Orlando International Dragon Boat Festival. There will also be a wellness village, an artisan village, beer garden, food truck bazaar, and marketplace to keep your cheer team entertained.
1300 Biscayne Blvd, Adrienne Arsht Center for the Performing Arts, Arts & Entertainment District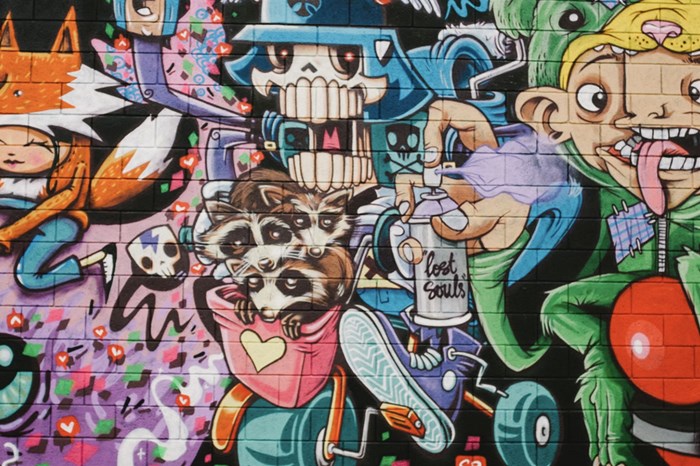 This month, the Arsht Center's "Pour Your Art Out" program lets you practice hands-on graffiti with help from professional artist Abstrk. The hour-long session will have Abstrk help participants personalize their own cars with spray paints, while guiding them through a curated, graffitied train collection from Antar Fierce of Steel Wheels.
FTX Arena (formerly AmericanAirlines Arena), 601 Biscayne Blvd, Downtown Miami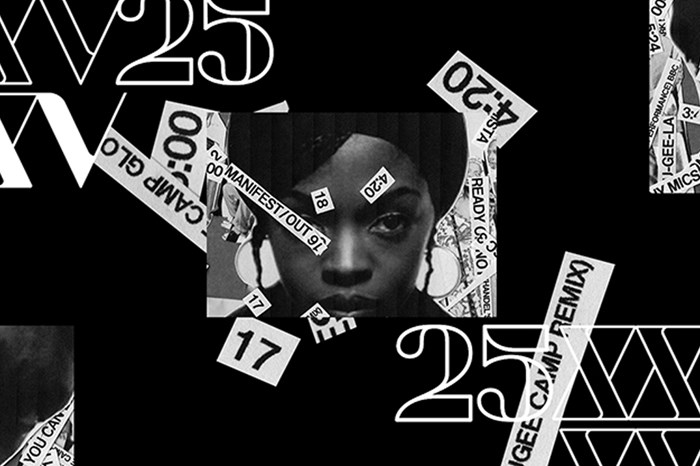 After a 15-year hiatus, the Fugees are reuniting for their first tour, celebrating their 25th anniversary. Lauryn Hill, Wyclef Jean, and Pras Michel will be belting out their greatest hits such as "Killing Me Softly" and "Blunted on Reality," taking you back in time with smooth vocals and timeless beats.
Virginia Key North Point, Arthur Lamb Jr Rd, Virginia Key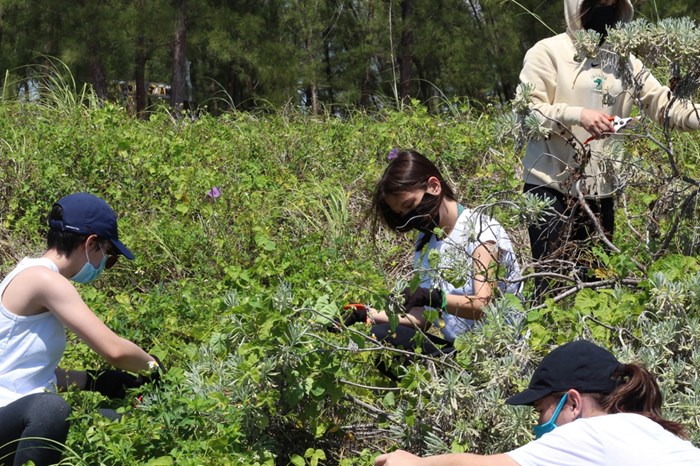 Give back by helping restore critical coastal habitats under the expert guidance of captains from the Frost Museum of Science. This month, as a MUVE volunteer, you get to remove non-native vegetation and debris from Virginia Key Beach Park, helping it thrive. Join early, as spaces are limited.
Tierra Santa Healing House, Faena Hotel, 3201 Collins Ave, Mid-Beach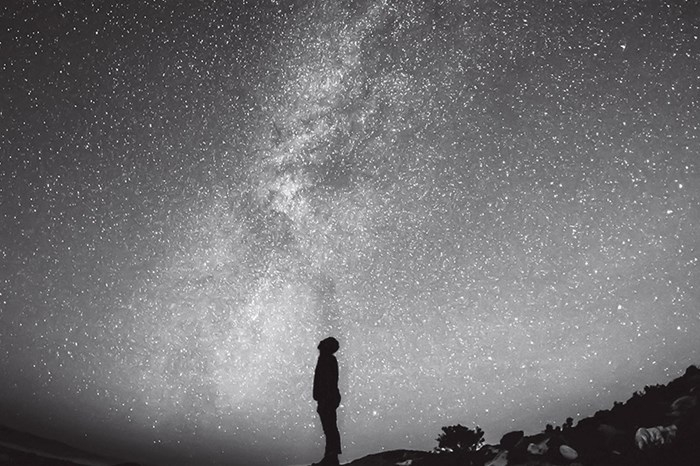 Another great program from the Tierra Santa Healing House at Faena Hotel, join the certified leader and shamanic practitioner Eric Lopez for a powerful session helping you break free of destructive family patterns. Developed using renowned psychotherapist Bert Hellinger's techniques and ancient shamanic practices, this three-hour workshop is designed to convert emotional trauma into profound release and enlightenment that can help you move forward with greater understanding and acceptance.
Deering Estate, 16701 SW 72nd Avenue, Palmetto Bay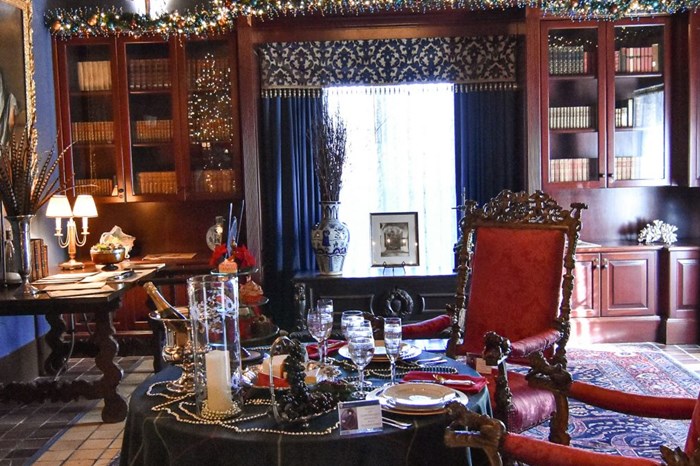 Starting the day after Thanksgiving, Deering Estate's holiday décor will be on display through New Year's to January 6. Each room at this historical estate will be decked in glittering decorations, representing the 'The Gilded Age' of American history from the 1870s through the early 1900s. A sight to behold, there will be plenty of photo-ops to add to your Instagram story and historic vibes to add to your memories.

Zoo Lights Miami: November 26 – December 30 (select nights)
Zoo Miami, 12400 SW 152nd St, South Miami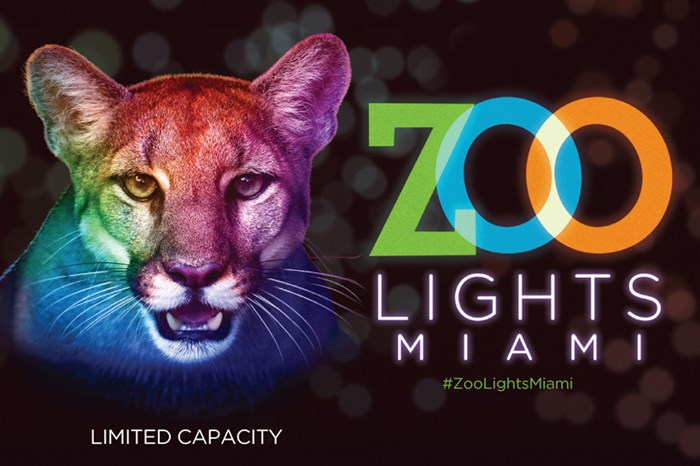 With a dazzling display for the holiday season, Zoo Lights Miami is opening with a pajama party and tree lighting ceremony on November 26. Featuring special themed nights such as "Ugly Sweater," "Santa & Elf Look-A-Like," "Superhero" and more, it's one of the best times to visit the zoo. While you're at it, make sure to keep an eye out for limited edition add-ons, including hot chocolate and cookies, arts and crafts, letters to Santa, and Snowman's River boat rides.
Multiple locations in Miami Beach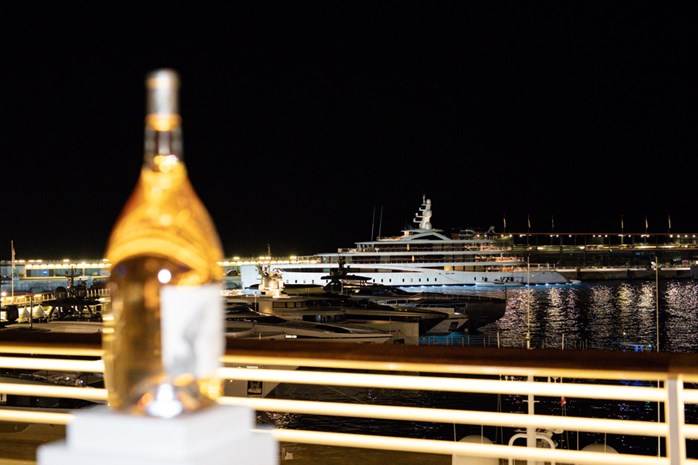 It is BACK! The most highly anticipated art event of the year will be back in town this December. Although general admission starts December 1, it's highly recommended to get in on the VIP experience if you like to be the first to get your hands on the latest art. Apply for your VIP status here to preview and gain priority access to Art Miami, CONTEXT Art, Art Basel Miami Beach, Design Miami, NADA, and more. Get more information here.
10901 Old Cutler Road, Fairchild Tropical Botanic Garden, Coral Gables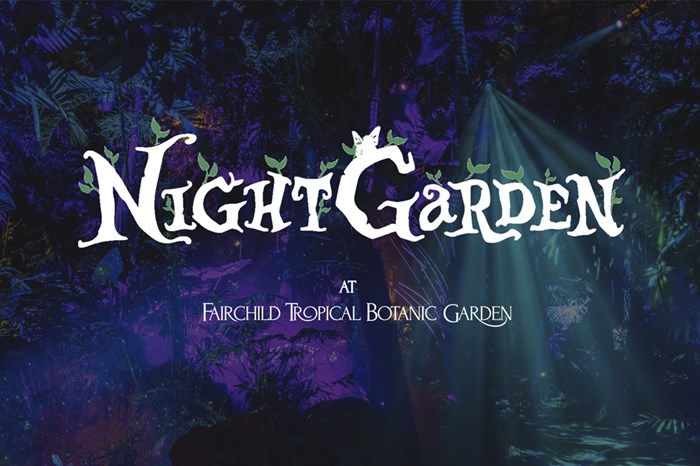 And the holiday tradition continues! Taking over Fairchild from November 12 – January 2 is the Night Garden, complete with its special effects, stunning illumination, and surprises for the entire family. Besides their annual highlight event, here's what else you can expect this November:
---
November 2021: Virtual Events in Miami
---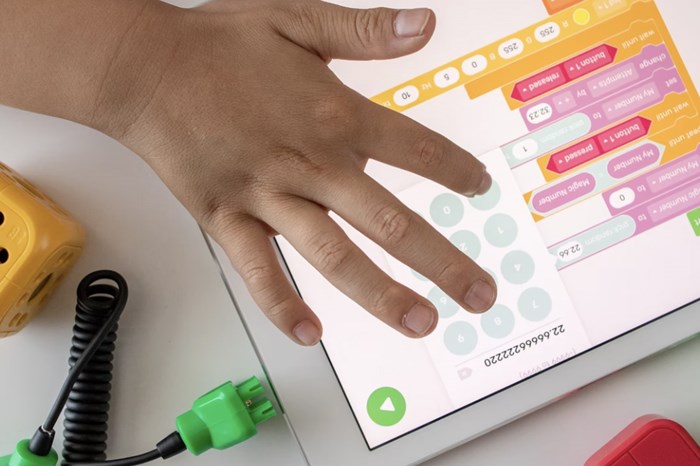 Want to make Math and Science fun for the kids? Register them for this entertaining online class, led by FIU undergraduates and medical students, to help your kids (aged 5 to 15) master both subjects with fun, hands-on activities. The class takes place on the third Saturday of each month.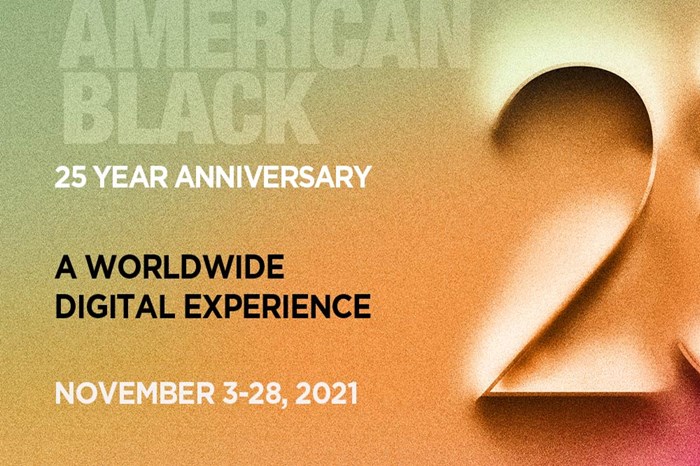 Taking their 25th-anniversary celebrations online, the American Black Film Festival is playing throughout November. Showcasing new voices, storytellers, and amazing talent from the black community, this month-long festival will also feature a short film competition and virtual talks. Register here to watch the festival at ABFFPlay.com.


---

We love our community and we want you to love us back! Start Thanksgiving on a caring note and tell us what's your favorite way to celebrate the holiday? We're all ears on Instagram, Facebook, and Twitter.
Share your thoughts with us
Sign up now
Get news and updates delivered to your inbox