November Events 2021: Thanksgiving specials, concerts, and more fall fun in Fort Lauderdale
Nov 01, 2021 November 01, 2021
The magic of the holiday season unfolds in Fort Lauderdale this November as multiple, holiday-themed lighting ceremonies take over the city. The Tortuga Music Festival finally hits the ground this month along with a Rolling Stones concert, and other musical evenings. The Fort Lauderdale International Film Festival takes off too, leaving you spoilt for choice with over 100 movies on the menu. The Las Olas Wine & Food Festival is just in time for Thanksgiving.
Further, we have a special selection of events that will help you celebrate Turkey Day with lots of opportunities to give back, enjoy chef-made meals, and fun times with the family. Read on to find our complete list of exciting Things to Do for November and Thanksgiving in Fort Lauderdale:


---
Things to Do in Fort Lauderdale - November Events at a Glance
---
Special: Thanksgiving 2021 Events
November 2021: Fort Lauderdale In-person Events
November 2021: Fort Lauderdale Virtual Events
---
Special: Thanksgiving 2021 Events in Fort Lauderdale
---

The season to give thanks is upon us and Fort Lauderdale has a great repertoire of events to add more sparkle to your celebrations. Whether you're laying out a full spread at home or planning a restaurant meal, spending the day with family or cheering to a Friendsgiving, check out our curation of Thanksgiving Specials below to help plan the perfect holiday:
Need help putting together a Thanksgiving meal at home? Check out these 

16 recipes that are perfect for a small gathering

.

Placesetting giving you sleepless nights? Here are 

43 beautiful centerpiece ideas that are perfect for Thanksgiving

and another 

29 that feature all-natural fall elements

.

No mood to cook? Check out these 

top-rated Fort Lauderdale restaurants open on Turkey Day

. Or enjoy a 

holiday buffet by Hollywood Beach, here

. Need more options? Find 

more restaurants open on Thanksgiving here

.

You could also opt for an amazing 

heat-and-serve dinner created by Chef Matt

of Cooper's Hawk Winery & Restaurants, to be delivered by the 23rd.

Adopt a family for Thanksgiving

as you help to volunteer or with a donation at this fundraiser taking place on the 11th.

Practice giving thanks a week in advance, as you volunteer at the 

2021 BBOT'S Thanksgiving Dinner Giveaway

on the 20th.

Primo Liquors Sunrise is hosting its 

Annual Thanksgiving Tasting Wine + Spirits

day on the 20th.

You could volunteer for 

Mission United's Operation Turkey Dinner

that will be serving Veterans on the 22nd as a 'Thank You' for serving the country.

Want the kids to help out for Thanksgiving? Get them enrolled for the 

3-day Food-ology

camp, Nov. 22-24, at the Museum of Discovery and Science to learn how chemistry and biology work together in the world of food science.

The Wharf Fort Lauderdale is hosting a fantastic 

Thanksgiving Eve Bash

on the 24th, complete with a happy hour, live music, delicious eats, and waterfront views.

Looking to work up an appetite before dinner? Join the 

40th Annual Tamarac Turkey Trot 5K

to race for trophies and medals.

Need to race a scenic route closer home? Join the 

10th Annual Fort Lauderdale Turkey Trot

for a good morning workout.

Align your mind and body with grace and gratitude with 

Thanksgiving Day Beach Yoga

to help stay balanced through the holidays.

Need a few laughs to wash down a big meal? Head over to the 

Kelly Brothers Irish Pub

for drinks, dinner, and comedy on Thanksgiving.

Catch two great acts on Nov. 26 – Night's at the Sands Series plus Peter & The Wolf – at the Amaturo Theater for a musical Thanksgiving weekend.

Looking for a more soulful experience? Spend an 

Evening with Will Downing

on the 26th to treat yourself to Downing's interpretations of R&B classics such as "I Go Crazy" and "Wishing On A Star."

Join 

Black Violin on his 'Give Thanks' Tour

on the 26th at the Broward Center, where the classically-trained duo of violinists combines classical melodies with hip-hop for a stellar show.

The 

Pompano Fall Festival

premiers with a music fest on the 27th, helping round off a great holiday weekend with R&B acts.


---
November 2021: In-Person Events in Fort Lauderdale
---
Savor Cinema - 503 SE 6 Street, Gateway Cinema - 1820 E Sunrise Blvd, Cinema Paradiso - 2008 Hollywood Blvd, Fort Lauderdale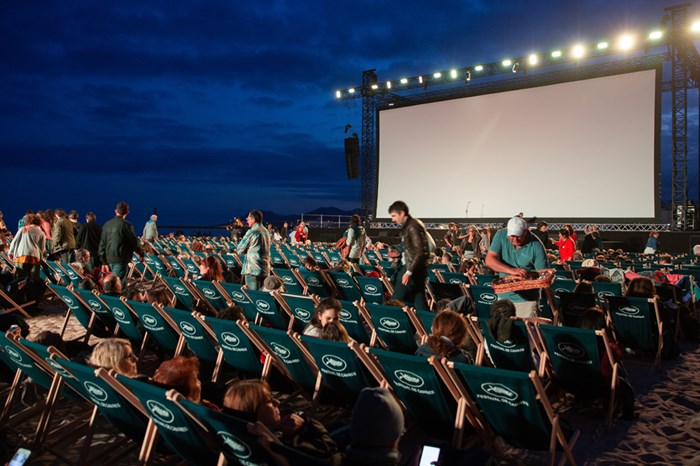 With 18 full days of screenings and more than 100 American independent and international films premiering, movie lovers are in for a great visual treat. The 36th edition of the annual FLIFF will be playing across three charming cinemas in Fort Lauderdale. Take a pick from full-length feature films to short films, Q&A sessions, parties, and more as you browse through the festival's complete schedule here.
No time to head out to the cinemas? No problem! Catch the on-demand screenings and live streams part of FLIFF2021's Virtual Festival, here.
Hollywood North Beach Park, 3601 N Ocean Dr, Hollywood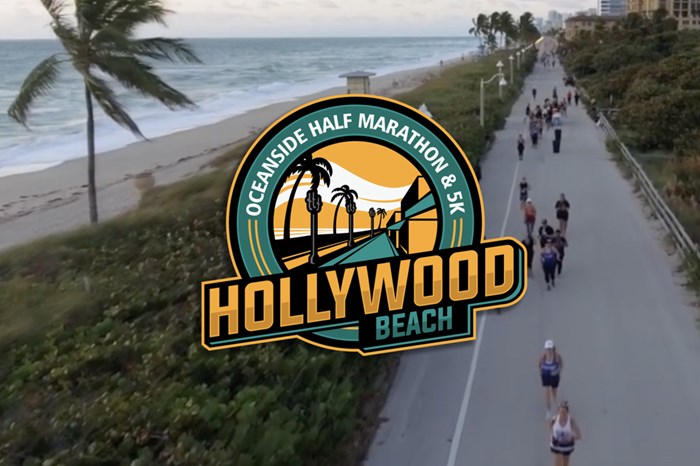 Your weekend workout and adrenaline rush rolled into one – this oceanside half marathon and 5K is a scenic run along the Hollywood Broadwalk. This early morning race will have runners in step with a gorgeous sunrise taking over the blue of the Atlantic. With awards for the top 5 in each age-based category (from 1-10, 11-14, 15-19, and so on through to 75+), runners will be competing for top honors and a beautiful finisher's medal.
Esplanade Park, 400 SW 2nd St, Fort Lauderdale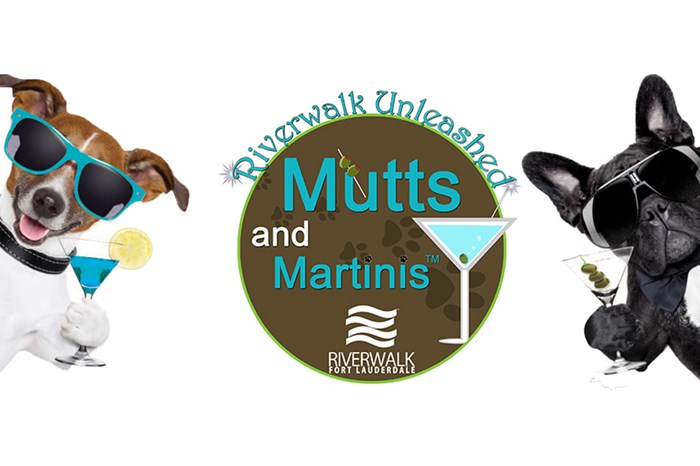 Plan a fun weekend with Mutts and Martinis as you participate in this pet contest and adoption drive. With a peanut butter eating contest, doggie fashion show, treat vendors, and food trucks, you and your furry friend get to enjoy a great weekend together. Those looking for a pet to take home will find plenty of adorable rescues in waiting for their forever home.
From SE 6th Ave to SE 11th Ave, Las Olas Boulevard, Fort Lauderdale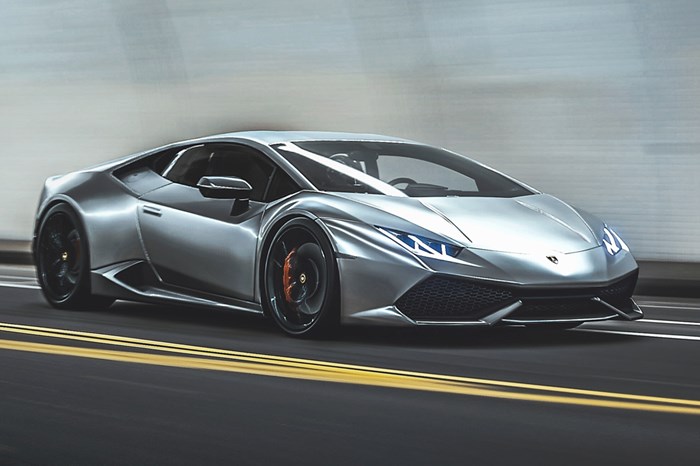 Whether you own a supercar or simply like to watch and appreciate, a trip to the 2-day Exotics On Las Olas is called for. Lining up sweet rides from some of the world's most coveted automotive brands, collectors and enthusiasts can expect to find top-of-the-line McLarens to Lamborghinis, Bugattis, Porsches, Ferraris, and more here. A portion of the proceeds will be donated to the Wounded Veterans Relief Fund (WVRF).
Charles F. Dodge City Center, Frank Art Gallery, 601 City Center Way, Pembroke Pines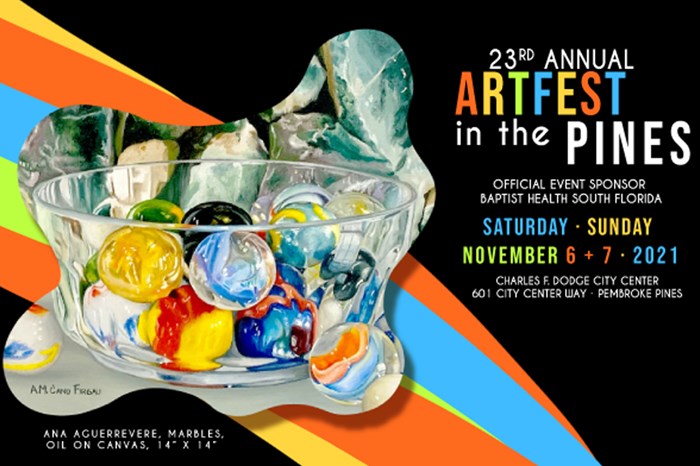 A students' art competition, free crafts workshops, and entertainment on the plaza await you at this 2-day Artfest. Head over to gain some great collage-making skills, jive to live music, indulge in family-friendly activities, and much more at this free annual event. Look here for the complete schedule.
Esplanade Park, 400 SW 2nd Street, Fort Lauderdale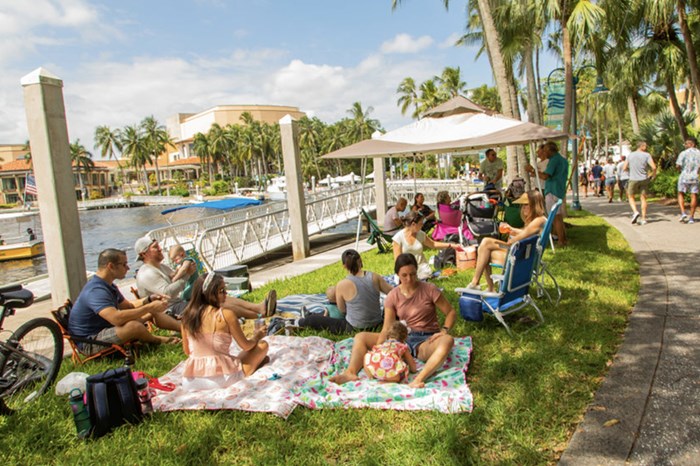 Catch some of Jazz's greatest local artists live at Esplanade Park, every month, performing at this free, live outdoor concert series. For the month of November, the multi-award-winning duo of Davis and Dow will be entertaining audiences with their smooth tunes and vocals. This riverfront concert allows well-behaved pets to go off-leash along with a choice of great food and finds from local vendors for families.
Chima Brazilian Steakhouse, 2400 East Las Olas Blvd, Fort Lauderdale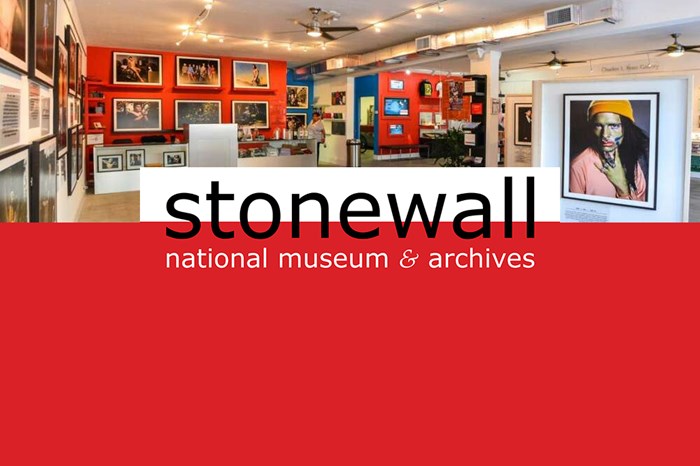 Join in this festive evening, presented by the Stonewall National Museum & Archives, in person or online from anywhere! This awards night gala at the Chima Steakhouse will feature three award honors, live entertainment by The Synergy Twins and the Fort Lauderdale Gay Men's Chorus, plus exciting live and silent auctions. In-person attendees will further get to enjoy a cocktail hour with hors d'oeuvres, an open bar, and a traditional Brazilian dinner.
Esplanade Park, 400 SW 2nd Street, Fort Lauderdale

It's the official marker that the holidays are about to begin as the banks of the New River "Get Lit." This launch event kicks off several other lighting events across Fort Lauderdale that will keep the city lit through to the New Year. Besides an amazing lighting ceremony, there will be live (holiday) musical performances, face painting, train rides, kids' crafts, a Santa visit, and more.
Museum of Discovery and Science, 401 SW 2nd St, Fort Lauderdale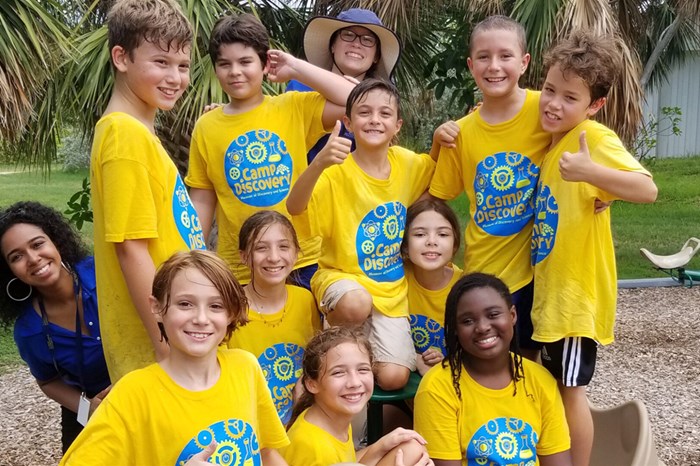 Get your little ones to enjoy a fizzing, popping, banging, and booming kind of mid-week workshop. This one-day camp is a great way to get your kids interested in the world of physics and chemistry, as they get to have fun with hands-on science experiments at the museum.
LauderAle, 3305 SE 14th Ave, Fort Lauderdale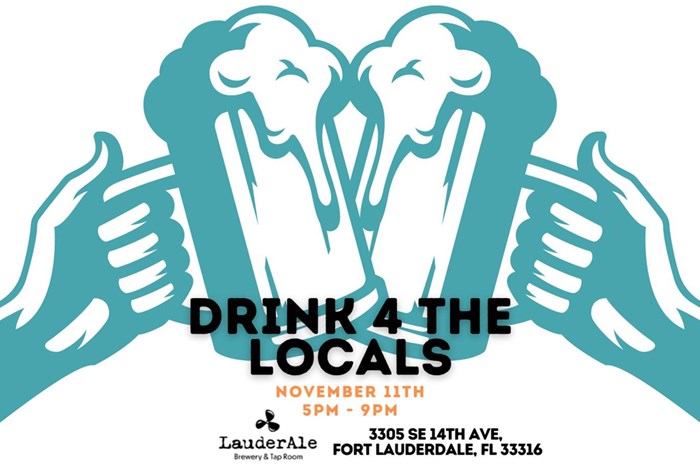 Drink up to support the South Florida Wildlife Center Education Program. Grab a locally brewed beer to raise funds for this center that has one of the highest-volume wildlife trauma hospitals in the country. Also expect a meet and greet with the Animal Ambassadors, photo-ops with Box Turtles and an Eastern Screech Owl, plus a raffle giving out fun items made by the center's ambassadors at the event.
1100 Seabreeze Blvd, Fort Lauderdale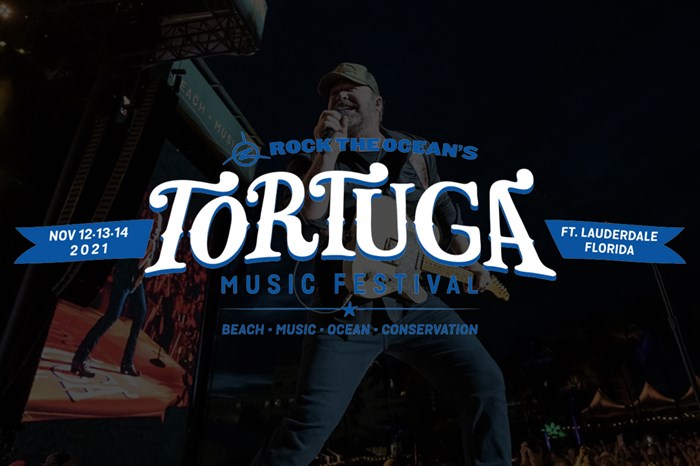 Rock out to save the seas! Enjoy this 3-day, multi-stage music festival on the beach and help support marine conservation efforts by Rock The Ocean Foundation. Known to feature some of the biggest names in country, rock, and roots music, this year's stellar lineup includes performances by Pitbull, Dee Jay Silver, DJ Rock, Miranda Lambert, Vanilla Ice, Barenaked Ladies, Luke Bryan, Tim McGraw, and more.
Gulfstream Park Village, 901 S. Federal Hwy, Hallandale Beach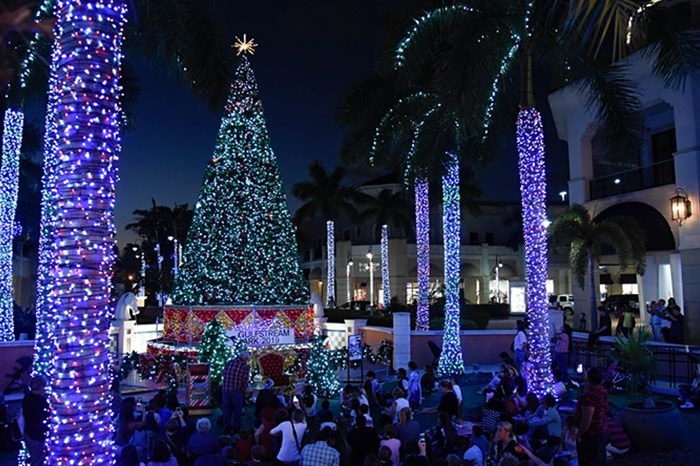 Kicking off a season-long holiday light display, head to Hallandale Beach to catch the opening act on Saturday. The celebration will be hosted by Emmy award-winning newscaster Calvin Hughes, with a lively set performed by the Gay Men's Chorus of South Florida. As Santa rides in to kick off festivities, the Gulfstream Park Village will stay lit throughout the holidays with over 250,000 lights dancing to the sounds of new and old holiday favorites.
41 NE 1st St, Bailey Contemporary Arts, Pompano Beach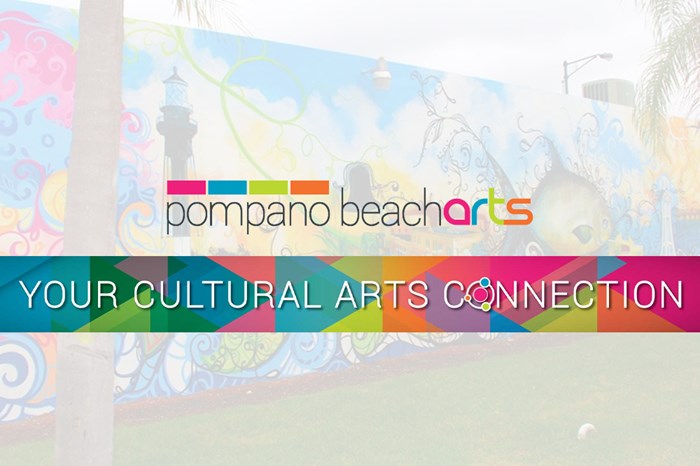 Here are our top picks for things to do at the Bailey Contemporary Arts Center this month:
In-Person - Drawing Space, November 13.

This afternoon session lets you practice free-flow drawing with the tools of your choice. Welcoming all skill levels, you will be drawing live models in a variety of props and costumes.

Nature/Nurture: Pathways to Nature Journaling Workshop, November 19.

This 2.5-hour workshop is led by Autumn Kioti, a trained naturalist and environmental educator plus visual artist and storyteller. The class is designed to help you explore the dynamics of nature drawing using watercolor, pencil, and ink, along with other creative painting methods.
ArtsPark Amphitheater, 1 N Young Circle, Hollywood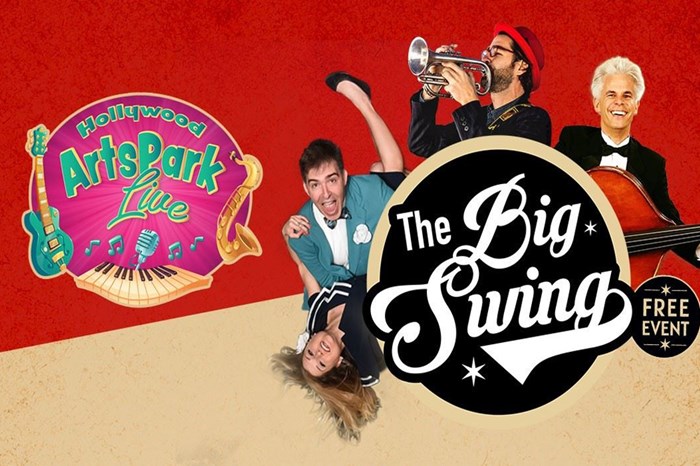 It's time to get swingin'! Two incredible bands - The French Horn Collective and The Swing All-Stars – will be taking over the beautiful Hollywood ArtsPark, drawing everyone to the stage. Welcoming both beginners and professionals for a grand ol' time, this is the largest gathering you'll find for swing dancers in South Florida.
Along NE 32nd & NE 33rd Streets, Galt Mile, Fort Lauderdale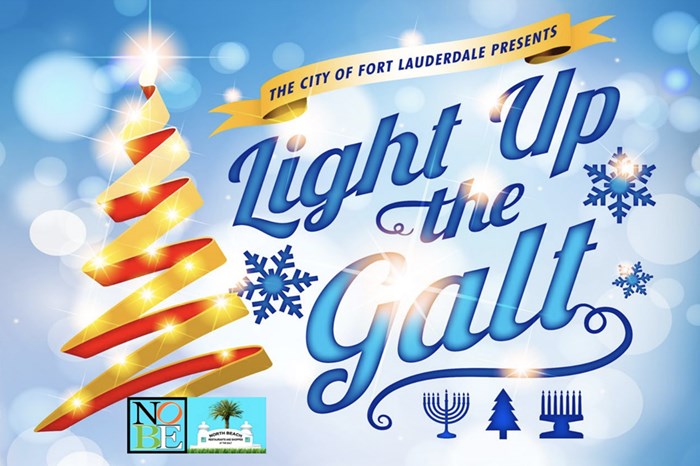 It's everything you need to kick off the holiday season on a fun note. North Beach Restaurants and Shoppes plus the City of Fort Lauderdale will be presenting a fabulous tree lighting ceremony, complete with live music, a kid's zone, lots of family-friendly fun, and food & drink served by more than 15 restaurants and bars. Remix, the Shane Duncan Band, and the Fort Lauderdale Symphonic Winds Orchestra will be performing live for the evening.
Las Olas Oceanside Park, 3000 E Las Olas Blvd, Fort Lauderdale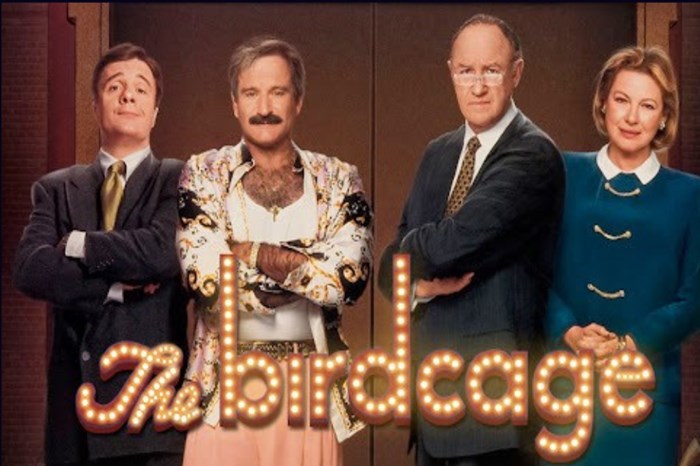 As part of the Fort Lauderdale International Film Festival (FLIFF) running this month, LOOP is hosting a special viewing of the hit classic "The Birdcage." Bring along your favorite movie date and blanket to celebrate the 25th release date anniversary of the comedy, as screening takes place under the stars and on the Main Lawn of the park.
Coral Springs Museum of Art, 2855A Coral Springs Dr, Coral Springs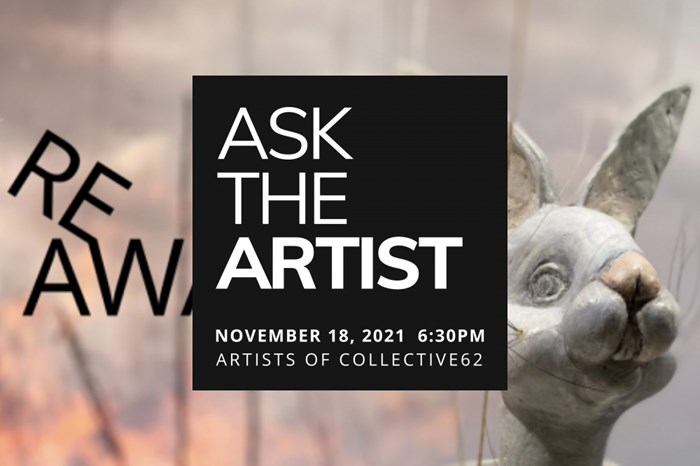 Celebrating the artists behind the currently on-display "ReAwaken" exhibit, this reception night event will feature an interesting artist Q&A. Welcoming all ages, admission to the Q&A session is free with drinks available for purchase.
 ReAwaken offers a contemporary take on classic fairytales, rituals, and legends in a multi-sensory environment, complete with larger-than-life sculpture, videos, interactive elements, stop-motion animation, and sound. The exhibition will stay on display till December 4, 2021. The exhibition features works by artists part of the Miami-based Collective 62 - Jeanne Jaffe, Marcela Marcuzzi, Marina Font, Molly McGreevy, and Nina Surel.
Las Olas Blvd between SE 6th Ave - SE 11th Ave, Fort Lauderdale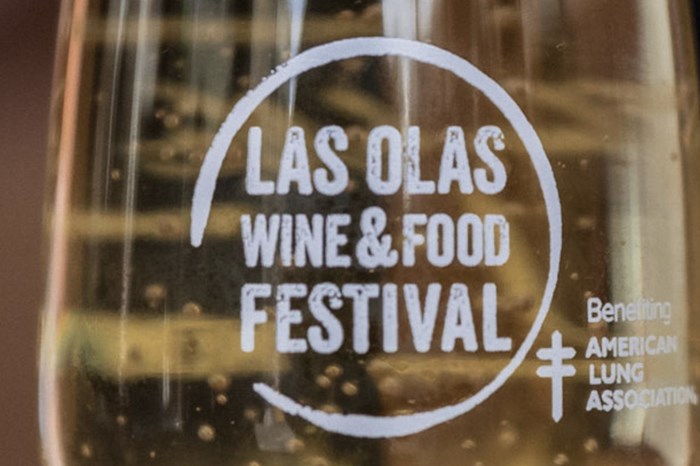 Wine and dine to raise money for a good cause? What more could one ask for? Celebrating its 25th anniversary, the Las Olas Wine & Food Festival unfolds this fall with lip-smacking culinary treats from a selection of over 50 local restaurants. Taking over four blocks of Las Olas Blvd, the festival will also feature over 45 international wineries and breweries showcasing more than 200 spirits. Live music, DJs, dancing, and interactive experiences round up this spectacular evening. 
Better still, all proceeds will be used to fight lung cancer, the leading cause of cancer deaths in the United States.
Esplanade Park, 400 Southwest 2nd Street, Fort Lauderdale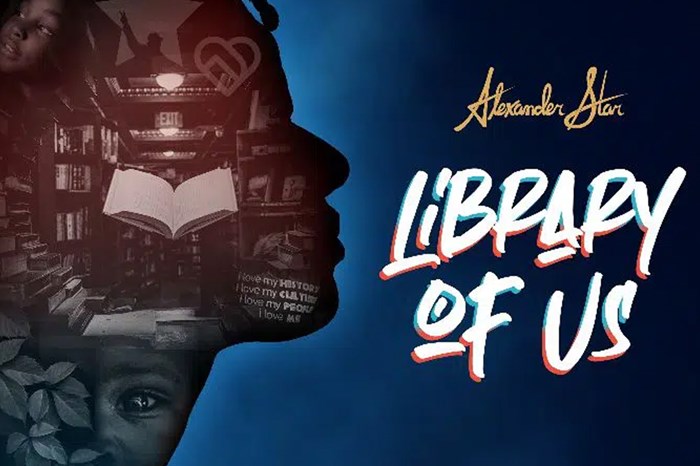 In this month of giving thanks, attend an inspiring concert to help support HANDY - Helping Abused Neglected Disadvantaged Youth. Enjoy this weekend, outdoor concert featuring songs from their recorded album with Emmy-nominated artist and songwriter Alexander Star, and help give HANDY students a voice.
450 East Las Olas Blvd, Fort Lauderdale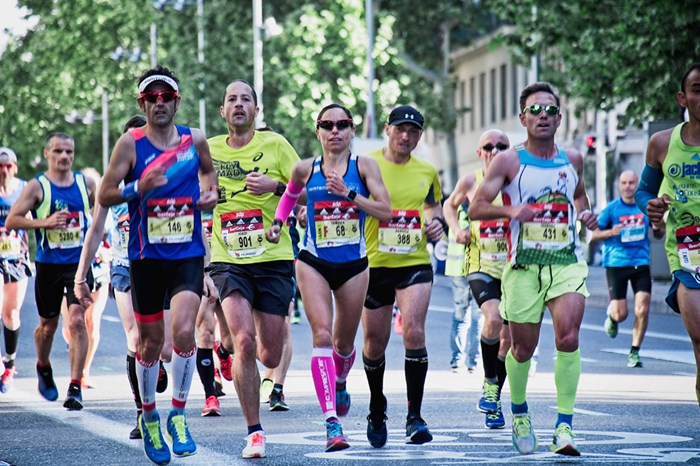 Put your endurance to the test before the holidays begin, as you participate in the first Fort Lauderdale 5000 by Merrill Lynch. This inaugural race will be made up of 5000 meters (a 5K) or 3.1 miles. Besides participants competing for medals, the race will benefit the "Pantry of Broward" and "Women in Distress" organizations.
Huizenga Plaza, 32 E Las Olas Blvd, Fort Lauderdale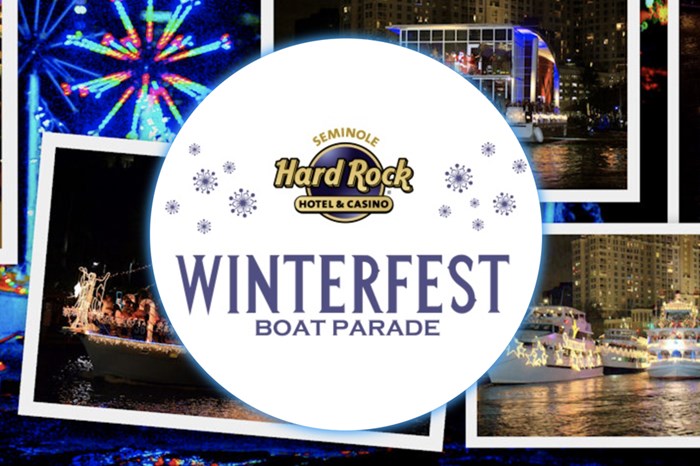 Free fun activities for kids to adults, giant slides, face painting, hanging out on a pirate ship, puppies for adoption, photo ops with Santa, great food, live music, and much more await at this Family Fun Day. One of the world's most-watched boat parades that happens in Decemeber, this Winterfest is a must-see to get into the rhythm of the holiday season ahead. 
Las Olas Oceanside Park, 3000 E Las Olas Blvd, Fort Lauderdale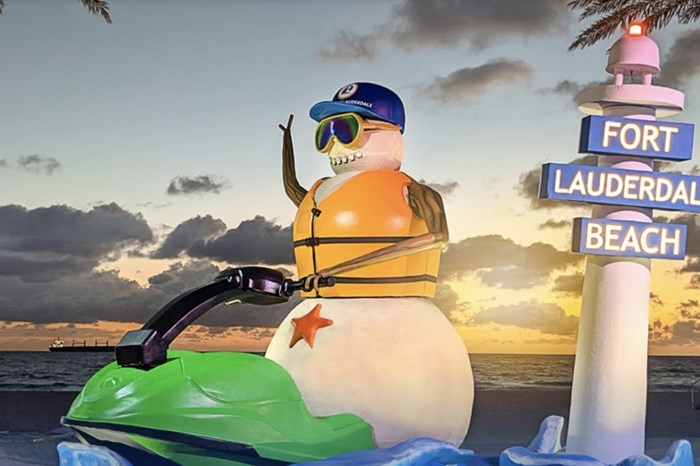 Lighting up the beach ahead of the festive season, this illumination ceremony has all the makings to get you in the holiday spirit. Switching on 50,000 holiday lights on the beach, there will be yuletide carolers, a kid's zone, pony rides, a jazz saxophonist, a concert by the Fort Lauderdale Symphonic Winds, plus a giant beach snowman turning this into the highlight of Thanksgiving week.
Las Olas Oceanside Park, 3000 E Las Olas Blvd, Fort Lauderdale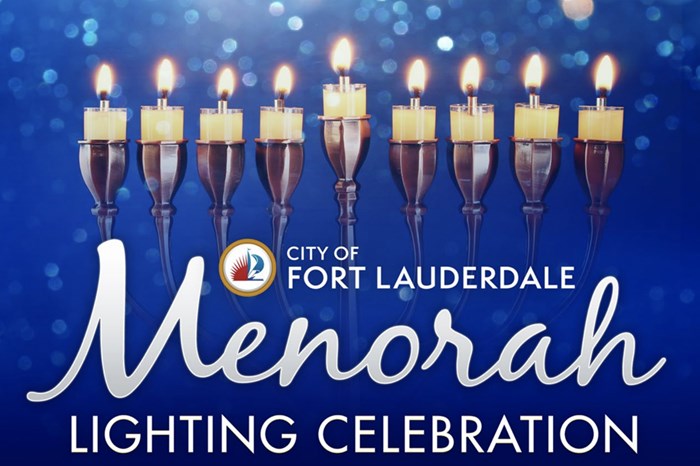 Celebrating Hanukkah? Then don't forget to head over to Las Olas Oceanside Park for a Menorah lighting ceremony, blessings, and delicious traditional treats to honor the first day of the holiday.
900 E Las Olas Blvd, Fort Lauderdale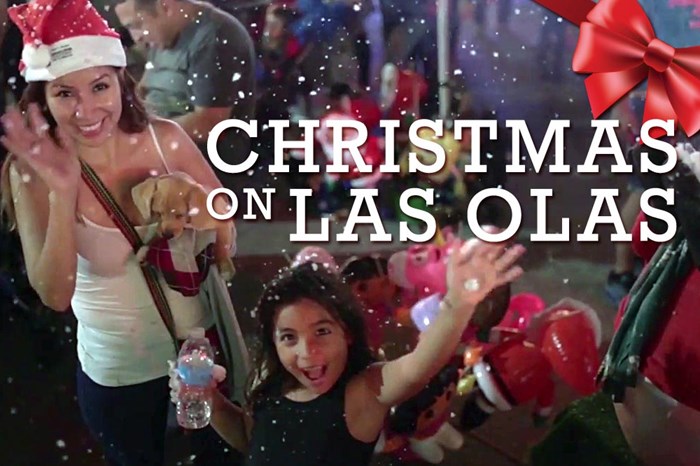 Kickstart your holiday celebrations early this year, as you head over to the free-to-all Christmas on Las Olas winter wonderland. Be part of this annual tradition that features local choirs, holiday-themed booths and bites, plus lots of fun activities for friends and families to enjoy.
Hard Rock Hotel & Casino, 1 Seminole Way, Hollywood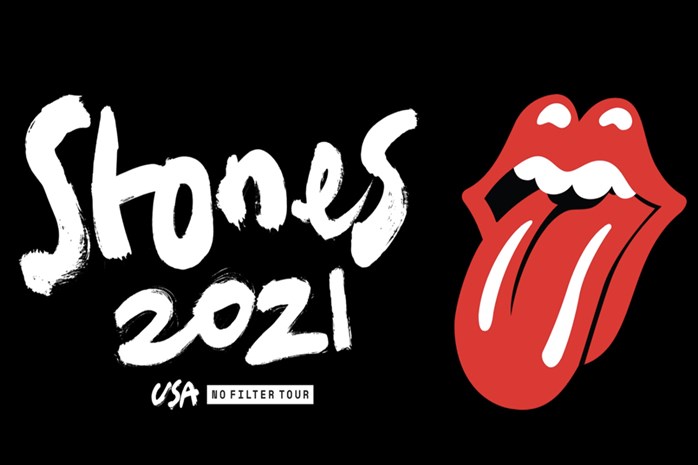 The Hard Rock Hotel is hosting two rocking concerts this November. Join The Rolling Stones for a legendary closing night of their critically acclaimed "No Filter" tour on the 23rd. Also make sure to catch Jason Bonham, son of the iconic Led Zeppelin drummer John Bonham, dishing out his father's famous hits with an equally rocking band and futuristic art on the 26th. A tough choice – you wouldn't want to miss either.


---
November 2021: Virtual Events in Fort Lauderdale
---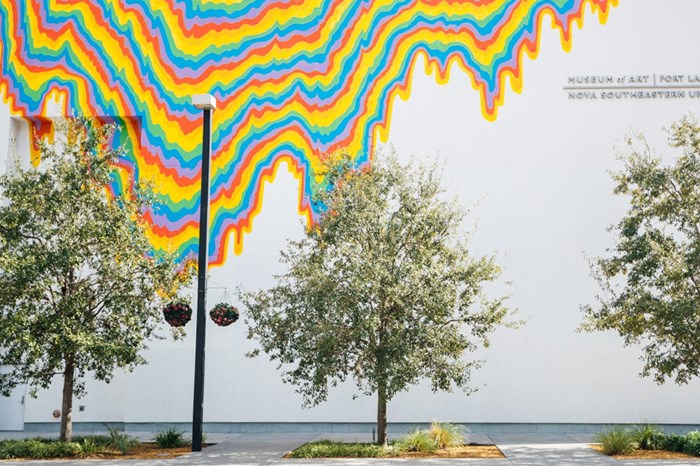 Educator and mindfulness instructor, Lark Keeler will be leading another great Zoom workshop for the NSU Art Museum, where you turn bills into less intimidating objects. Simply sit with the list of suggested art supplies and learn how to use them to transform printed bills or receipts into sources of reflection as well as surfaces for illustrations.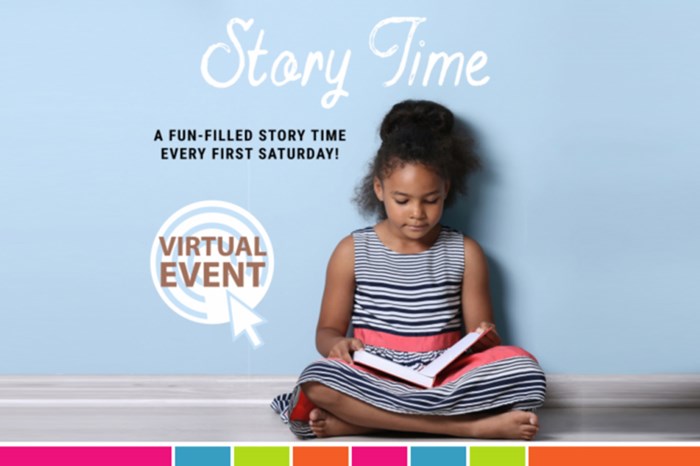 Aimed at building a love for reading and storytelling, The Ely brings this month-long program that will air every Saturday. Encourage your little ones to join these weekend presentations, where they get to read age-appropriate stories, create thematic projects, and enjoy a healthy snack together (virtually).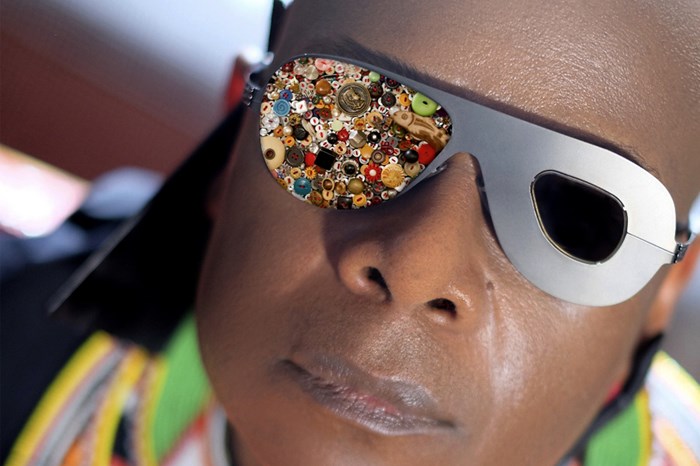 Photo of Beau McCall by Greg Frederick

Join artist, Beau McCall, and independent curator, Souleo on the 17th, as they discuss the former's debut art book, "Rewind: Memories on Repeat." The duo will also be discussing the power of friendship and memories in the LGBTQ+ community during the talk.
On the 30th of November, author Rabih Alameddine will take over the museum's virtual presentation to talk about his latest book, "The Wrong End of the Telescope."


---

Care to share where you're headed this Thanksgiving? Leave us a comment on Instagram, Facebook, YouTube, or Twitter.

Love to stay on top of things to do around Fort Lauderdale and Miami? Get social with us for the latest monthly updates in your inbox!


Share your thoughts with us
Sign up now
Get news and updates delivered to your inbox