October 2020: 'Scare Up' Some Fall Fun with These Miami Events
Sep 23, 2020 September 23, 2020
It's that time of year again, when orange skies fill the air and pumpkin spice lattes fill your coffee mug. Fall in Miami is truly beautiful - the weather is cooler, the sunsets are stunning and the pace of our lives starts to wind down a bit. October in Miami is great time to experience the outdoors and get in some nature walks to recharge the senses without breaking much of a sweat - not to mention have some fun!
So, for things to do in Miami this month, we've got a mixed goodie bag of online and on-ground events to help you have some Halloween fun. (We highly recommend double checking the availability of the on-ground events before heading out.) There's also a virtual run, online jazz series, boat show, and carnival to keep you in the highest of fall spirits. Look below for the complete list of virtual and on-ground events to spice up your October in the Magic City:

Halloween Specials
---
Miami-Dade County Fair & Expo Center, University Park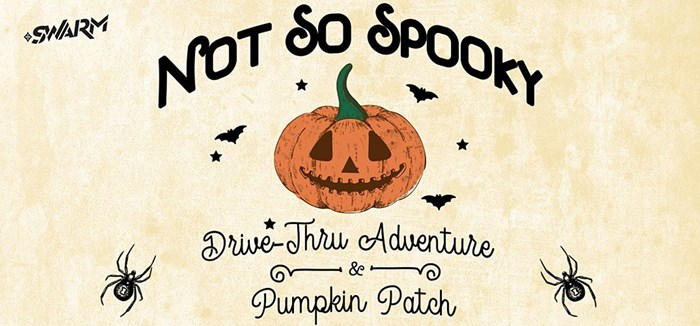 Picking the perfect pumpkin for your Halloween decorations might be a little different this year, but it will be fun, nonetheless. Round up the bunch and go pumpkin shopping on this Not So Spooky drive-through experience - to be enjoyed from the safety of your car. 
There will also be a Trick O Treating Alley, where kids get to collect treats while practicing social distancing. The Harvest Market, however, will be open to those ready to venture out of their cars and shop 'al fresco' for fall treats, a quick bite to eat, and capture some amazing family photos at the wonderful vignettes. You can get your tickets here.

Historic Ghost Tours: October 6,8,13,15,20, 22,27,29 and Nov. 5
16701 SW 72nd Avenue, Deering Estate, Palmetto Bay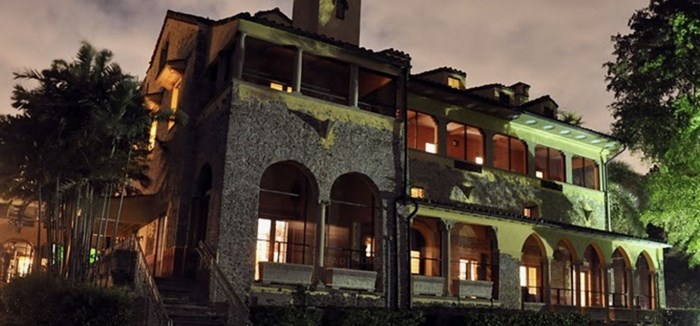 With a Historic Ghost Tour taking place every Tuesday and Thursday in October, this will be the most spooktacular way to spend Halloween month with family or friends. Bring along your pendulums and dowsing rods as you take a walk through the historic homes at night, which are also known for their paranormal activity. Suitable for ages 9 and up, you will get to stroll through the same areas as Native Americans, Miami's early residents, and Charles Deering himself have walked through before you.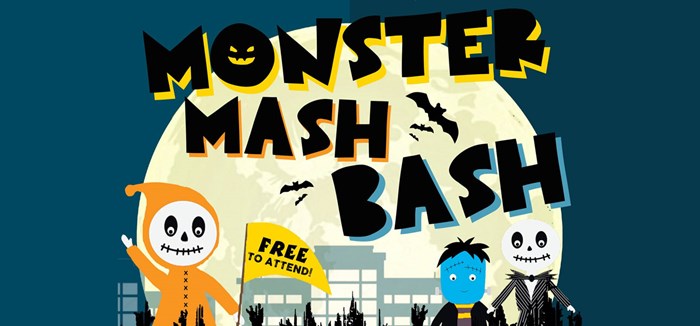 Promising to deliver "no tricks, just treats", the City Hall in North Miami Beach will be hosting its annual Halloween event. Keeping safety and social distancing in mind, you will still be able to enjoy edible arts & crafts, rides, haunted ghost tours, costume contests, candy, music, and much more at this community event.
SeaFair Mega Yacht, 100 Chopin Plaza,
Downtown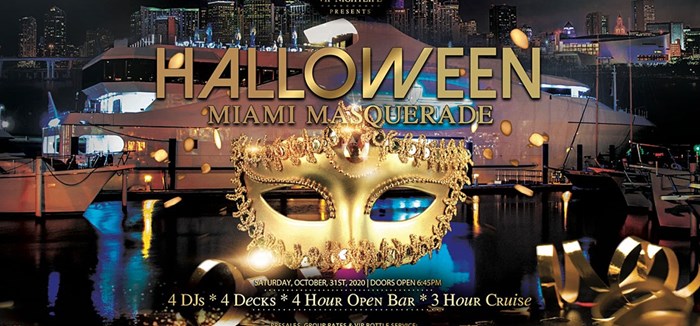 A great cruise for the more adventurous souls; get aboard the SeaFair mega yacht to experience the ultimate Halloween masquerade dance party. This 21+ celebration puts you in the middle of a tragic Titanic setting, complete with ghouls and ghosts, 4 DJs, a premium open bar, and special menu for a fun night on the water. But of course, don't forget to add a face mask to your costume this year.
AND if you're planning to spend Halloween in the comfort and safety of your home - don't worry, we've got you covered with a few ideas to make Halloween equally fun this year.

Costume Ideas
---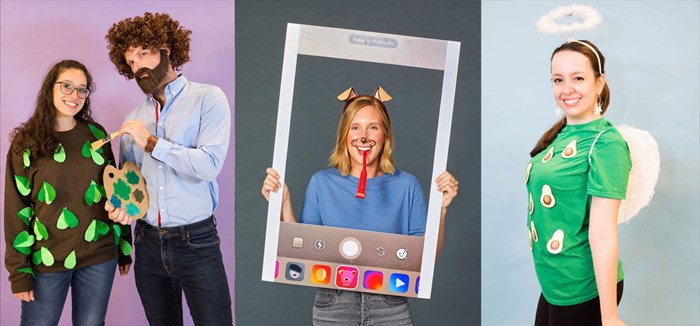 If you're looking to create your costumes at home, try these 65 last-minute Halloween Costume Ideas You Can Easily DIY or The Best of Quick Halloween Costume Ideas.

Decorations
---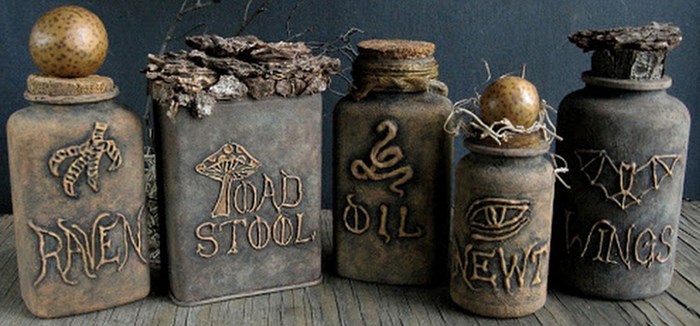 For your fall decorations, we recommend looking at these 78 DIY Halloween Decoration Ideas as well as 64 of the Best DIY Outdoor Decorations for Halloween.

Food & Recipes
---

For those trying to get your recipes in order, give these 80+ Homemade Treat Recipes a try. Or, you could easily impress everyone recreating one of these 50 most popular Halloween Recipes, 33 Dinner Ideas and 52 Spooktacular Desserts for the most memorable meal served.

More On-ground October Events
---
701 S Miami Avenue, Brickell City Center,
Brickell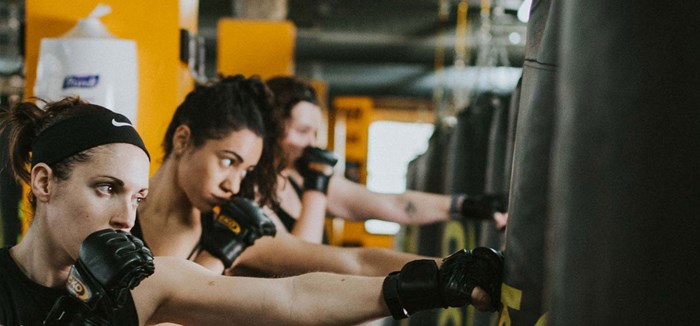 Enjoy a great stress-buster as you burn calories at this free event. This three-day training session, organized on the mall's Level 4 Terrace, comes led by the qualified and engaging instructors of CKO Kickboxing. Learn to build strength and endurance, as you work in a great HIIT session. Kids aged 6-12 are welcome on the last day of the event. RSVP here to attend.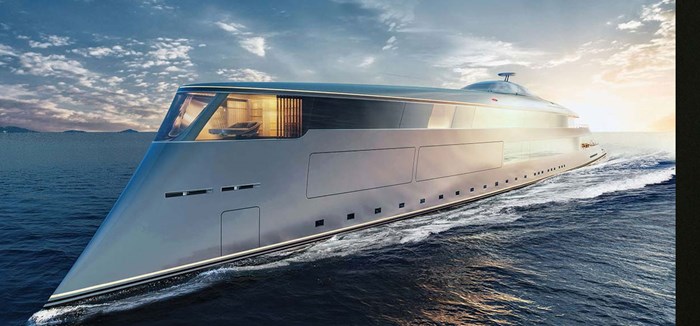 With more than 1,300 boats on display from over 1,000 exhibitors, this international boat show is taking place with all the expected safety measures. Experience the ultimate in-water boat show, complete with a spectacular Superyacht Village and marina, seminars, special events such as the Annual Kids' Fishing Clinic, culinary experiences, and much more to make a fantastic fall weekend spent outdoors. There is also a Windward VIP Club for those who'd like a more luxurious experience.
1101 Biscayne Blvd, Frost Museum of Science,
Downtown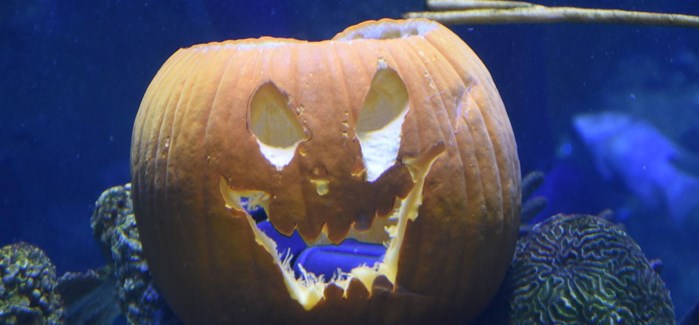 From Terrestrial Tuesday to Potions Lab and a 4th Annual Spooky Science Monster Mash scheduled for Halloween, your little one has plenty of opportunity to widen his/her horizons. While the mini-camps are suitable for kids Pre-K to 5, the Halloween special can be enjoyed by children of all ages.
Still not convinced about letting bundle of joy outdoors? Don't worry -- the mini-camps all have a virtual version, so your little champ doesn't have to miss a thing staying home.

More Virtual Events
---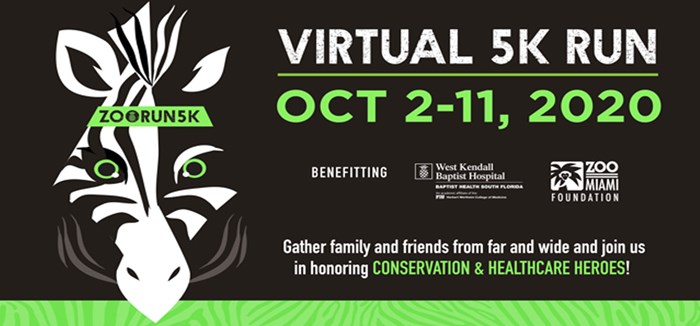 While there's no telling yet if the Zoo is hosting its annual Halloween event, kids and adults can take part in this virtual race to benefit healthcare heroes at the West Kendall Baptist Hospital. Simply register and run, anytime between October 2 and 11, on a jogging path or treadmill of your choice, and stand a chance to win a gold placer medal in your age and gender category. Additionally, all registered participants get a $4 discount on their next zoo visit and don't forget to use your phone or Fitbit tracker to trace your progress.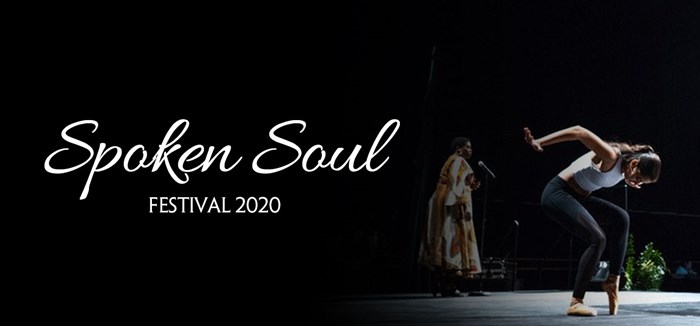 Spotlighting ten, South Florida, multi-discipline female artists, this annual event is going virtual for the first time. With its main, Vol. 13 showcase to be held on YouTube, you have the opportunity to meet this year's handpicked women artists, and know the story of the impact they have made with their thought-provoking works.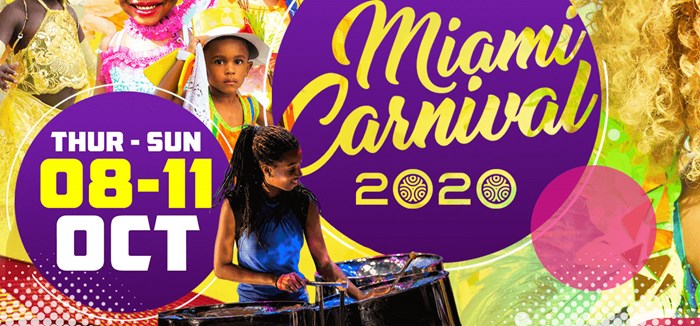 For the first time in its 35 years, this annual Caribbean Carnival is going online to share the joy with a global audience. Regulars will get to enjoy all their festival favorites virtually, as the online edition features 2020's pageantry, fashion, music, and more over the multi-day experience. The vibrant showcase will be a real weekend treat for viewers as they are entertained by local DJs, performances by the 2019 Junior Calypso winner and 2019 Jr. Steelpan winner, as well as a storyboard tracing the Carnival's evolution.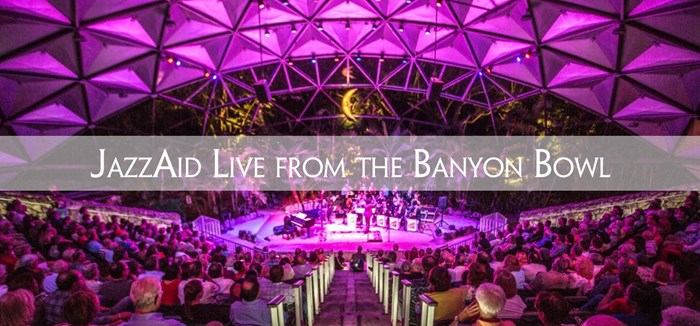 Your favorite, all-star Jazz series is not just going virtual, but also doubling up as a charitable event. Divided into an eight-part series starting Oct. 17, you get to listen to international superstars and Grammy Award-winning artists as you contribute to the World Central Kitchen by purchasing tickets. Tune in to listen to the likes of Jon Secada, trumpeter Arturo Sandoval and Kurt Elling from the comfort of your home.


---

Love our events selection? Subscribe above to receive such updates and more in your inbox every month. Happy Halloween!
Share your thoughts with us
Sign up now
Get news and updates delivered to your inbox