October Groundbreaking Ceremony Marks The Start Of Miami Beach Convention Center Renovations
Sep 23, 2015 September 23, 2015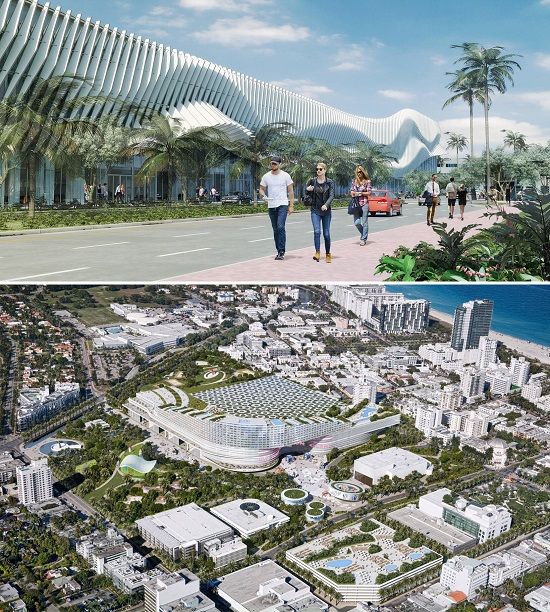 This October, the Miami Beach Convention Center is planning a groundbreaking ceremony to mark the start of renovations and expansion.
The project's first phase consists of substantial construction in December.
The convention center currently clocks in at 1.2 million square-feet. Once expanded, it will gain another 200,000 square-feet, totaling 1.4 million square-feet. In addition to the added space, the parking lot across the street will be repurposed as a public park and more parking spaces will be located elsewhere.
There's also the possibility of a new hotel at the convention center, but the idea has its opponents and may need to pass a referendum. Jonah Wolfson, a major opponent of the previous convention center and hotel project designed by Koolhaas, believes the hotel has no chance of being approved.
Arquitectonica is designing the new addition and Clark Construction, the only bidder on the project, will be contracted to build it.
Source: thenextmiami.com
Photo credit: thenextmiami.com
Share your thoughts with us
Sign up now
Get news and updates delivered to your inbox