One of the Largest Swimming Pools in the World Is Coming to Miami
Aug 26, 2015 August 26, 2015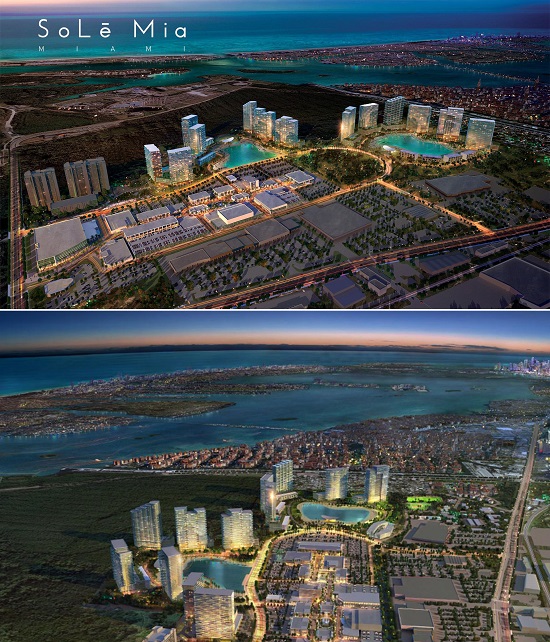 Two gigantic swimming pools, boasted to be some of the largest in the world, are coming to North Miami.
A multi-billion dollar project called SoLeMia is being built right now, which will house two, 10-acre pools. The pools, which seem to be more like lagoons, are being built on the former site of a toxic waste dump.
Guinness World Records states that San Alfanso Del Mar Resort in Chile holds the record for the largest swimming pool in the world. That pool, clocking in at 20-acres, was built by the same company that is building the pools at SoLeMia.
As much as the pools close in on 20 acres collectively, they do not take the record because they will be separate pools.
Crystal Lagoons, the company providing the technology for the pools, says that salt and brackish water can be used in the pools. Crystal Lagoons boasts their technologies that allow for less than 1% of the chemicals in a typical pool, and 2% of the energy that a typical pool's filter uses. The pool will also lose less water to evaporation than would be lost for a park of the same size.
In a recent site plan, SoLeMia will have a retail section that resembles a suburban strip mall, instead of the walkable "New Urbanism" project that was proposed for the area. Specifics of the plans entail a bowling alley, Movie Theater, sporting goods store, hotel, and a car dealership. In addition, there will be plenty of acres dedicated to parking.
Source: thenextmiami.com
Photo credit: thenextmiami.com
Share your thoughts with us
Sign up now
Get news and updates delivered to your inbox