One of the Last Brickell Direct Bay View Sites Will Be Developed as a Collaborative Project
Dec 18, 2014 December 18, 2014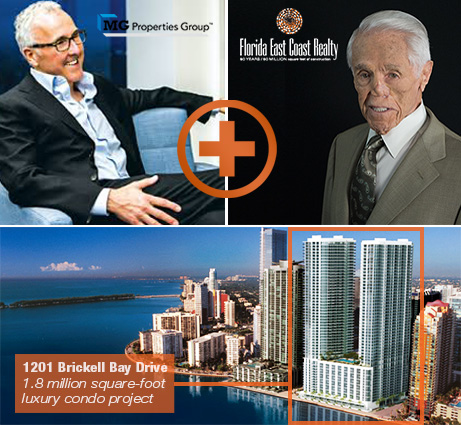 MG Properties is partnering up with Florida East Coast Realty and Corgin Real Estate Group for their first Miami project.
Frank McCourt, of MG Properties, is joining Tibor Hollo, of East Coast Realty, and Corgin on a 1.8 million square-foot luxury condo megaproject.
1201 Brickell Bay Drive on Biscayne Bay is the 2.5 acre plot that they are looking at developing. It could theoretically house two 60-story towers and offer views from South Beach to Key Biscayne.
"1201 Brickell Bay Drive, with its enviable waterside location and other attributes, is a great strategic fit for us," said Drew McCourt, president of MG Properties.
Source: therealdeal.com
Photo credit: therealdeal.com
Share your thoughts with us
Sign up now
Get news and updates delivered to your inbox