One Thousand Museum Now Beginning Vertical Construction
Jun 22, 2015 June 22, 2015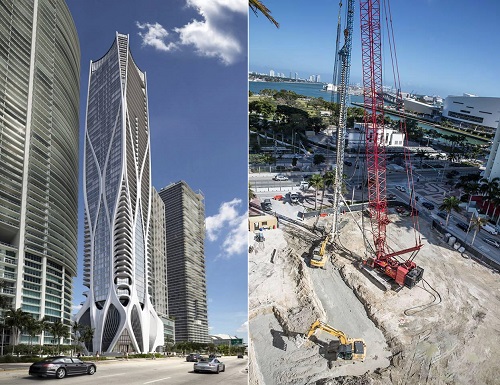 The One Thousand Museum designed by Zaha Hadid is finally going to begin the vertical construction phase.
Developers of the project have filed their plans for two cranes to be placed on the site of the One Thousand Museum for 19 months. One of the cranes will be almost 800 feet above ground, and the other will be about 750 feet above ground.
The ceremony for the groundbreaking of the 83-unit project was held in December 2014, with work on the foundation beginning shortly after that.
The One Thousand Museum will be a feat of architecture in and of itself, being designed by star architect Zaha Hadid, and will house many nods to the cultural diversity of Miami and the many visitors from other Latin and Central American countries.
Source: thenextmiami.com
Photo credit: 1000 Museum - thenextmiami.com
Share your thoughts with us
Sign up now
Get news and updates delivered to your inbox