Parking Garage Selling Price Revealed
May 22, 2014 May 22, 2014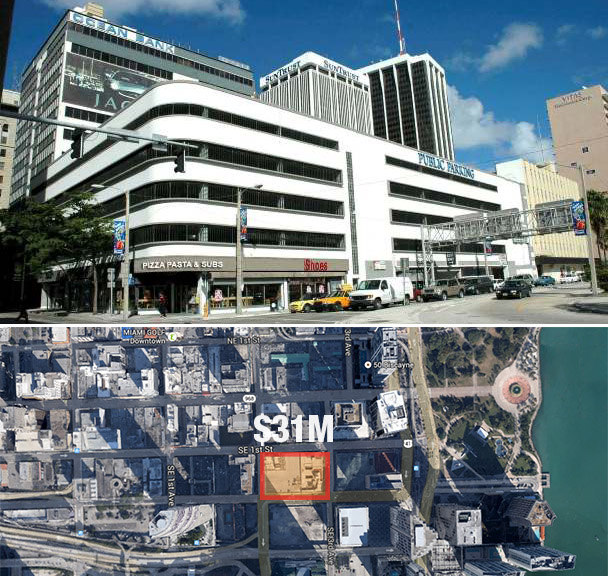 The Ingraham Garage, located in downtown Miami, sold for $31 million according to Miami-Dade County records.
A client represented by LaSalle Investment Management purchased the garage, plus an additional 14,447 square-feet of ground-floor retail space, from Miami Parking Ventures. The transaction for the 630-space parking garage was recorded on May 6. There was no financing recorded for the purchase of the garage.
The Ingraham Garage is located at 225 Southeast Second Street, near downtown Miami's Bayfront Park, across from the Metropolitan Miami complex. The garage itself is a well-known landmark, due to its innovative design, and competitive pricing in the center of downtown Miami.
Parking for the Ingraham Garage included first floor by permit only, and second floor reserved for employees of Itaú. They offered CCTV, overnight parking, and elevators for guest convenience.
Source: therealdeal.com
Photo credit: Ingraham Garage - centre-line.net, Map - google
Share your thoughts with us
Sign up now
Get news and updates delivered to your inbox