Plans for 40-Story Tower near the Omni Area
Oct 07, 2014 October 07, 2014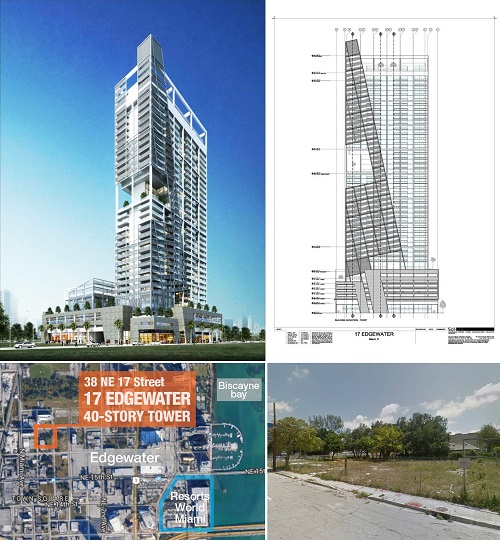 Developers have not shared much information about 17 Edgewater since November of 2013. However, renderings and plans for the project have been recently discovered online.
Mark Kreisler, one of three partners on the 17 Edgewater project, said that they plan to build a 40-story, 240-unit rental project near the Omni.
The project will include five levels of parking, plus a gym, pool deck, gardens, a movie theatre, and club rooms.
Not much has happened on the future site since last year.
Partners Kreisler, David Kreps, and Jean Noel Grinda, have purchased around an acre of land at 38 Northeast 17th Street, between Northeast Miami Place and Northeast Miami Court.
Developers have expressed their thoughts about building the units differently, and selling them as condos instead.
Source: exmiami.org
Photo credit: 17 Edgewater - exmiami.org, Land - exmiami.org,
Share your thoughts with us
Sign up now
Get news and updates delivered to your inbox