Plans Submitted for Residential Tower that Will Overtake a Historic Property on Biscayne Boulevard
Sep 23, 2014 September 23, 2014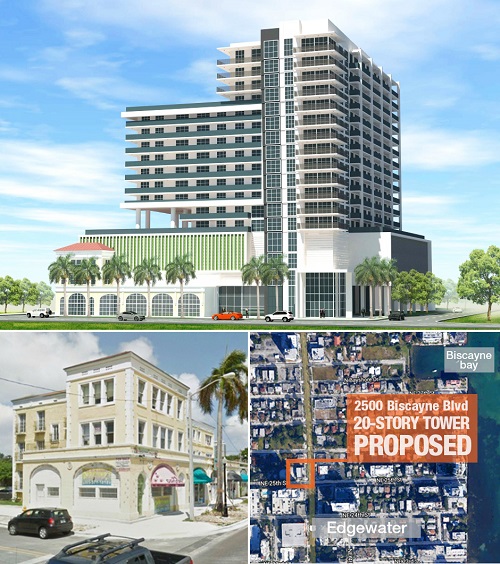 Greystone & Co., a firm based out of New York, has revealed their plans to tear down part of a historic building and join it with a 20-story residential tower.
Greystone purchased the .87 acre property for $10 million in mid-2014. Greystone is partnering up with a local developer to work on the project.
The old 2500 Biscayne Boulevard building was first built in 1923, and therefore requires approval from Miami's Historic Preservation Board in order to alter or demolish the building.
The board reviewed the plans during the first few days of September, so an answer should be given within the following days.
Miami's preservation office has recommended that the Historic Preservation Board does not approve the plan, due to unsatisfactory preservation plans.
Behar Font & Partners is the architect for the proposed project.
Source: exmiami.org
Photo credit: 20 Story Residential Tower - exmiami.org,
Share your thoughts with us
Sign up now
Get news and updates delivered to your inbox