Power Moves: Big Business Finally Moving to Miami, South Florida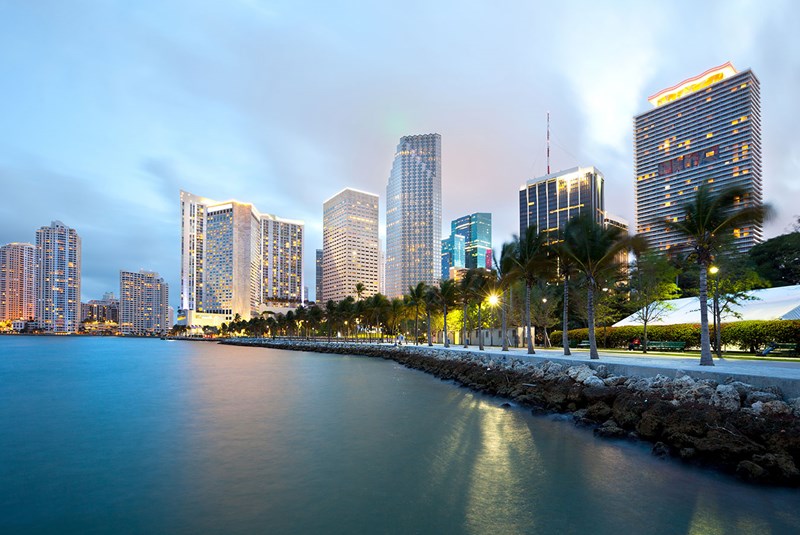 Jan 07, 2021 January 07, 2021
They say "build it and they will come." Well, it's been long in the building, but Miami's business boom is taking shape. 2020 was an important and remarkable year for obvious reasons. We have seen unexpected market shifts making the luxury markets for both single-family homes and condos very desirable. Additionally, Miami's business landscape has seen a massive migration. 
In what can be viewed as a rather recent acceleration, businesses of all shapes and sizes - ranging from established investment firms to tech start-ups and restaurant concepts - have lined up to either expand or completely relocate to the Magic City, particularly from major business hubs like New York City and the West Coast of California, including Los Angeles and the Bay Area. In fact, South Florida ranks in the top 2 states attracting businesses in 2020, leaving behind the likes of California and New York according to this recent Census.
It's not just the businesses, top-tier talent is moving too!
Major talent from Silicon Valley to real estate and the consumer industry is pouring into Miami, as well. Top CEOs such as Keith Rabois of Founders Fund, Shutterstock founder Jon Oringer, Shervin Pishevar of Hyperloop One, Harry Hurst of Pipe, Alex Taub of Upstream, Alexandra Wilkis Wilson of GlamSquad and Fitz, plus venture capitalist David Blumberg of Blumberg Capital are just some of the intellectual capital that is also moving to the Miami area. 
Blumberg told Business Journals, "I'll quote Walter Wriston's famous statement on this topic when he was chairman and CEO of Citibank: 'Capital goes where it is welcome and stays where it is well treated. Florida hits both of those points very well." On being asked "Why Miami?," the venture capitalist openly declared, "Florida is open for business. They are pro-growth and they want entrepreneurs to succeed. They call Miami the capital of South America, and there's an interesting opportunity for Blumberg Capital to bridge its Latin American markets with others around the world. This is going to be a rising market."
This amassing of businesses to South Florida is something the region has long hoped and planned for. Reading the tea leaves, Twitter and Square founder Jack Dorsey started following Mayor Francis Suarez on the platform this December, substantiating the attention tech entrepreneurs are bestowing upon Miami. 
What else is attracting businesses and top-tier talent to Miami, Florida?
Miami's low corporate income tax and zero personal income tax situation is super attractive to those migrating from higher-tax states in the Northeast, especially those from New York or New Jersey, as well as California

The average cost of office space in Miami is $45.45 per square foot compared to $64.12 in San Francisco, according to latest

data

released by the Miami Downtown Development Authority

Miami already has one of the most diverse work cultures in the country, making it a favorable environment for all-inclusive growth

Being the gateway to Latin America, Miami offers extensive opportunities for international trade and expansion 

Miami also ranked as the No. 1 City for Small Business Growth, according to

Biz2Credit's annual rankings

in 2019, knocking out New York City

The quality of life in Miami is on par with most global cities, with its burgeoning arts, culture, dining, entertainment, and shopping options, while offering the unique benefit of incredible temperate weather year-round as well as beach lifestyle


---
These Companies have Committed to Moving to Miami or Tri-County Area
---

Starwood Property Trust of Starwood Capital
Moved to 2340 Collins Avenue, South Beach from Greenwich, Connecticut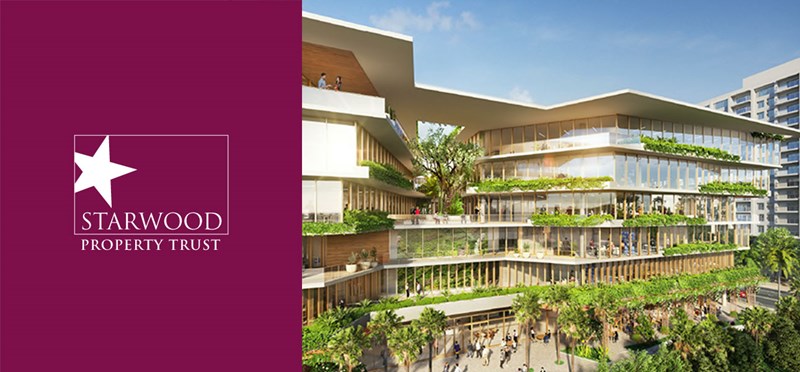 One of the first major corporations to have announced their arrival in Miami (in 2018), an affiliate of the Starwood Capital Group, Starwood Property Trust is a real estate and infrastructure investment company. Its Miami Beach headquarters have already topped off. To be housed in a Class-A office building, the first of its kind in South Beach, the 144,430-square-foot commercial property is looking forward to a late 2021 completion. Next door to the 1 Hotel & Homes condo-hotel, the headquarters will share space with third-party tenants (especially family offices) and 8,000 square feet of ground floor retail. 

Icahn Enterprises
Moved to Milton Tower, 16690 Collins Avenue, Sunny Isles Beach from Manhattan, New York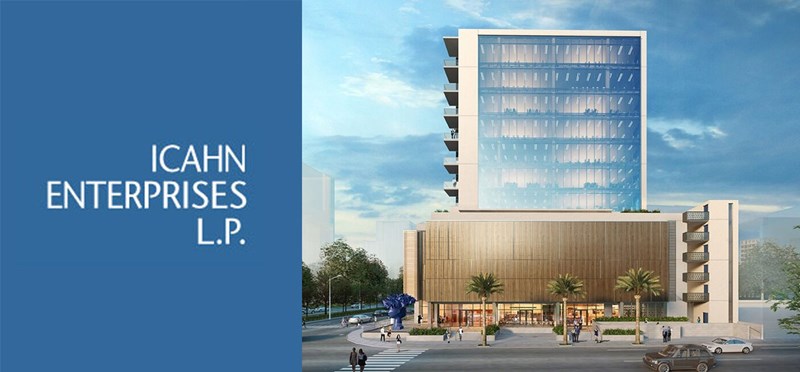 Milton Tower, the brand-new oceanfront headquarters for billionaire activist investor Carl Icahn's hedge fund business was completed this July. The private equity firm now occupies 23,500 square feet of the newly constructed building on Collins Avenue, while the remaining 102,000 square feet will be rented or leased out to other offices, along with another 5,000 square feet of ground-floor retail/restaurant space.
Carl Icahn already set up home in Indian Creek Village ahead of his business relocation. 

Blackstone Group Inc.
Moved to 2 MiamiCentral in Downtown Miami from New York City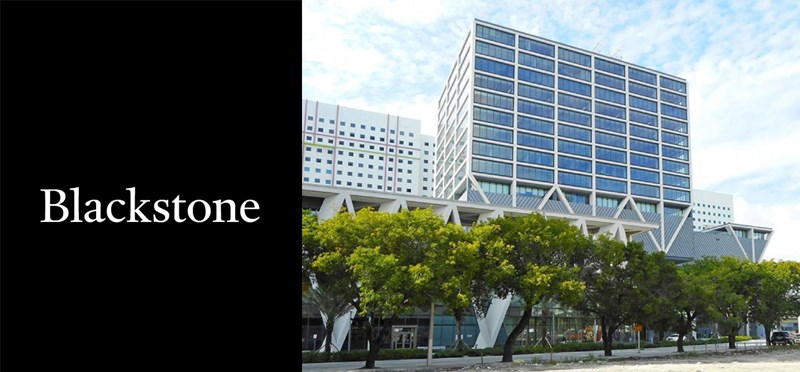 Planning to open up a new, 41,000-square-foot office in Downtown Miami, the New York-based Blackstone Group will expand its tech team in the Magic City. The private equity giant, which has more than $580 billion in assets under management, will be looking to hire 200 employees for its back-end operations, with an average pay of $200,000 a year. The move is rumored to have been sparked by Miami-Dade County Commission's resolution to provide up to $650,000 in incentives over a 10-year period to attract investment firms.

Colony Capital
Moving to Boca Raton from Los Angeles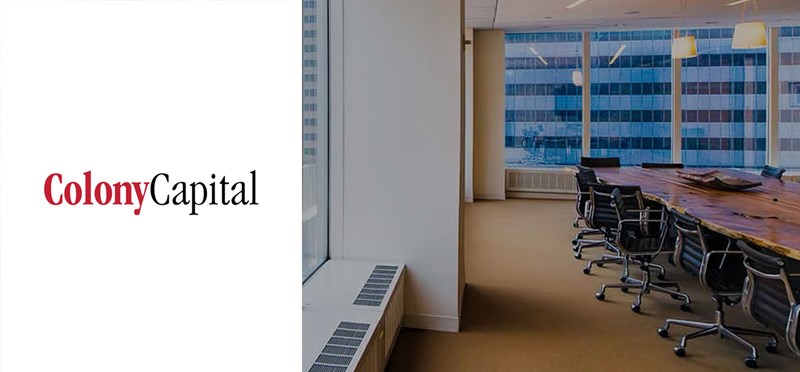 Colony Capital, a Los Angeles-based investment firm, moved part of its team from Los Angeles to Boca Raton effective January 1, according to a company press release. The company, reports it has more than $47 billion in assets under management, was founded in 1991 and has offices in 12 countries. Colony's President and CEO, Marc Ganzi, and Executive Vice President and CFO, Jacky Wu, are already based out of Boca Raton. 

Nucleus Research
Moved to 7975 Biscayne Point Cir, North Beach from Boston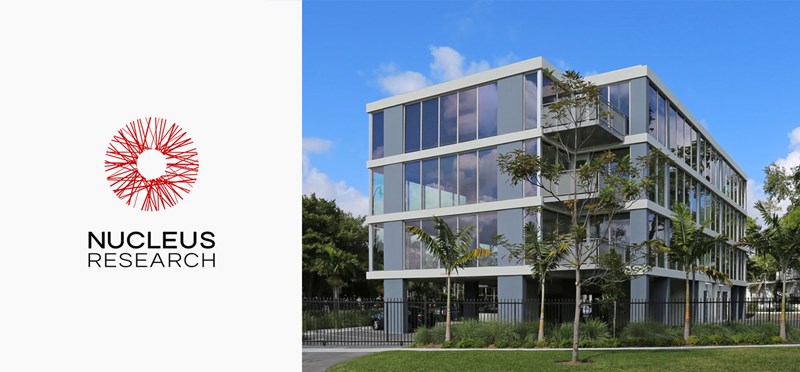 As Boston shut down for the pandemic, CEO Ian Campbell decided to shift his IT research firm to Miami Beach. The consultancy firm's new, waterfront headquarters are located in North Beach's gated community of Biscayne Point. (Find more gated communities in Miami Beach here.)

Palm Drive Capital
New local office at 4300 Biscayne Blvd, Design District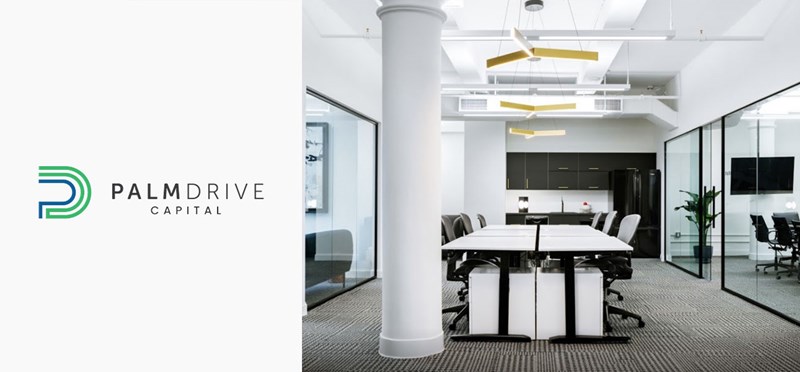 Looking to support and strengthen its Latin America-based portfolio companies, this New York-based venture capital firm has set up shop in the Midtown-Design District neighborhood. The firm already has investments in multiple high-growth startups, such as grocery delivery startup Merqueo, Colombian e-commerce unicorn Rappi, and contact lens e-commerce firm Lentesplus. With both its managing partners relocating to Miami, the firm is expecting to hire additional local talent to support its business operations.

ShiftPixy Inc.
Moved to 501 Brickell Key Drive, Brickell Key from Irvine, California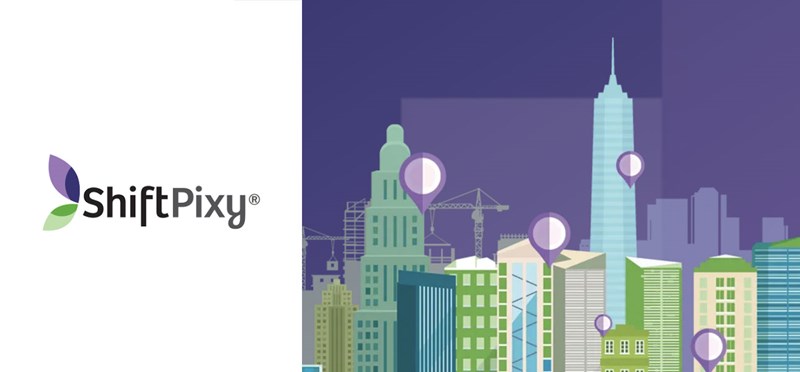 Relocating its headquarters from the Bay Area of California, this tech start-up for gig workers plans on expanding on this side of the coast along with the European and Latin American markets. The firm also plans on opening a ghost kitchen in Miami named ShiftPixy Labs Ghost Kitchen. The company will allow new chefs and entrepreneurs to compete to be part of the business model where restaurateurs can provide delivery-only menus to third-party platforms such as Uber Eats.
Having moved to Miami, the public company is able to save 25 percent on its lease compared to what it was paying in California.

Payless Shoes
Moved to 3050 Biscayne Blvd, Edgewater from Topeka, Kansas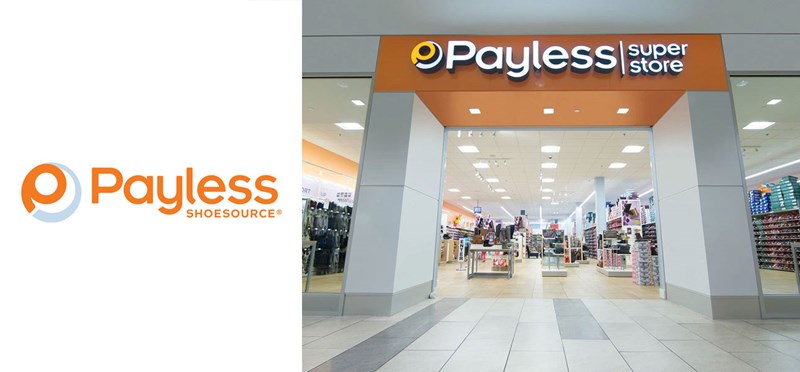 In an attempt to go head-to-head with e-commerce stores as part of its relaunch plans, the once-thriving shoe store chain has relocated its Kansas headquarters to Miami's Edgewater neighborhood. With plans to open more store concepts in Miami and elsewhere (with social distancing in mind), the shoe chain is focusing on developing its e-commerce presence.


---
In Transit: Businesses Planning to (or rumored to) Move to South Florida
---

Goldman Sachs Group
Moving to South Florida from New York City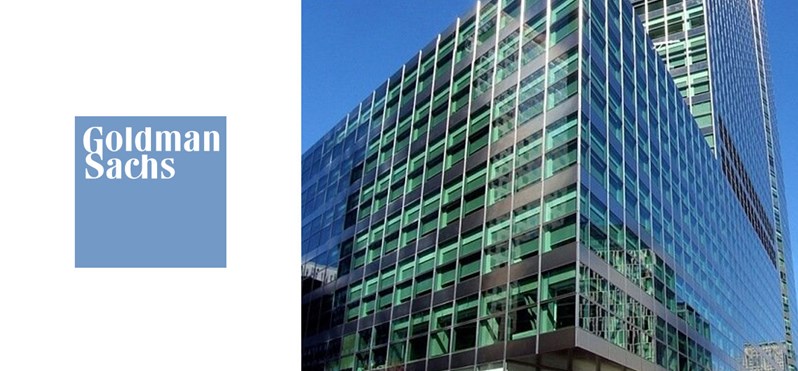 In what would be an unprecedented relocation, the investment icon is considering moving its asset management operations to South Florida. Goldman Sachs has been shopping around for spaces in Palm Beach County and Fort Lauderdale. The global investment bank's asset management arm is known to bring in around $8 billion in revenues per year.
In case South Florida doesn't work out, the division could look towards Dallas as its new home. However, Douglas Sacks, Managing Director at
Goldman Sachs, has already settled into Miami with a new condo worth $12 million in North Beach's Eighty Seven Park.

Elliott Management Corp.
Moving to West Palm Beach from Midtown Manhattan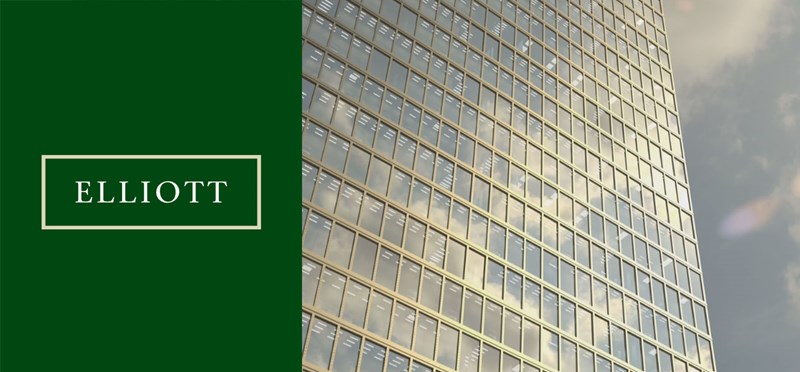 Planning on moving his hedge fund's corporate headquarters to South Florida, billionaire Paul Singer could soon be joining his co-chief investment officer, Jon Pollock in West Palm Beach. Although the $41 billion firm will be keeping its Manhattan offices, the move is led by multiple senior executives of the corporate shifting base to South Florida.

Citadel
Satellite office in Miami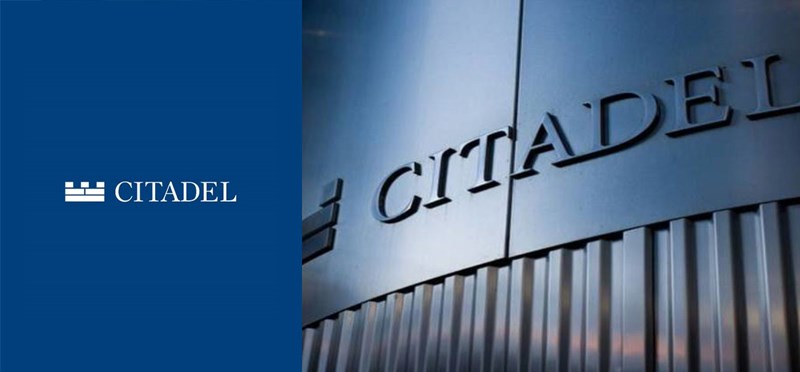 Florida native and Founder of the $32 billion Citadel fund, Ken Griffin is expected to set up a brand-new office in Miami next year. The hedge fund billionaire sparked rumors of another office when he moved some of his traders from Citadel Securities to the Four Seasons Hotel in Palm Beach and bought a property on Star Island for $37 million in October.

Balyasny Asset Management
Miami outpost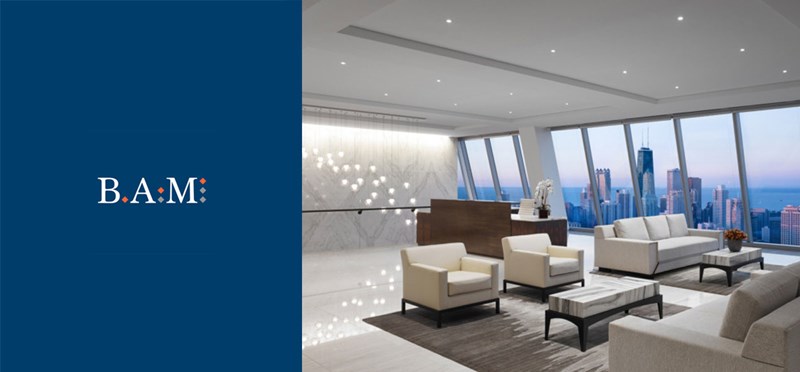 The Chicago-based Balyasny Asset Management is another hedge fund firm in the process of setting up its own Miami office. The $8 billion firm will be opening shop soon with a capacity for about 30 staff.

Divvy Homes
Expanding to Miami and Fort Lauderdale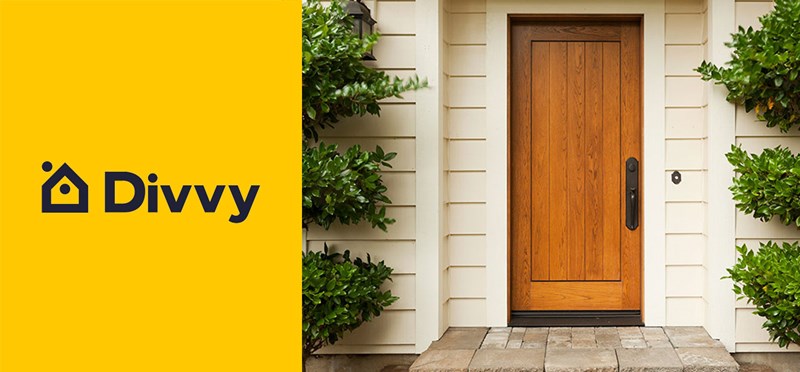 The San Francisco-based rent-to-own startup has planned offices in Miami and Fort Lauderdale in addition to Denver, Houston, Jacksonville, Minneapolis and Orlando. The company buys homes and then leases them to renters for a period of three years. Within this timeframe, renters contribute 2 percent towards the purchase price of the house along with having a quarter of each subsequent rent payment going towards down payments of the property. At the end of three years, renters can choose to buy the property or cash out their savings.

Major Food Group
Three new Miami concepts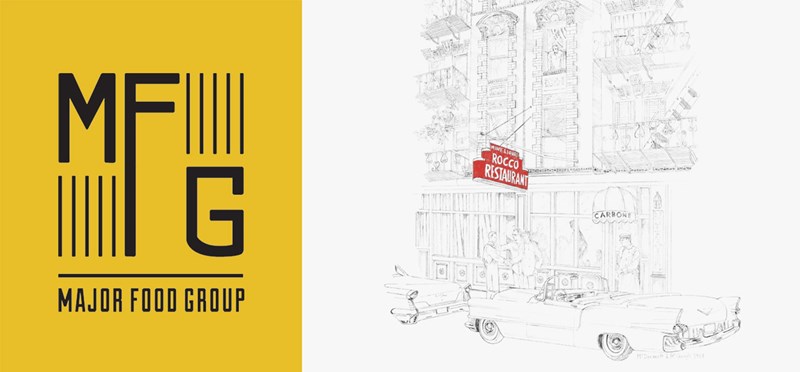 Major Food Group, the company behind Carbone in New York City and 20 other restaurants in Las Vegas, Hong Kong and Tel Aviv, plans on opening three new concepts in Miami over the course of 2021. The restaurateur is bringing eateries to the neighborhoods of Design District, Brickell, and South Beach. With its lease in place for a South of Fifth location, more details are expected to be released over the next four to 12 months.


---
Industrial Growth
---

Additionally, the industrial and warehouse scene is expanding in South Florida, with the likes of Amazon building the largest warehouse and distribution space in Miami ever, plus Allen and Son Moving company setting up camp in the Miami-Dade area.


---

Are you relocating your business interest or corporate office to Miami? If you are moving to Miami, and need expert advice to find housing, call, email or chat us here to let a residential real estate expert help plan your move to rent or own a Miami home or condo.
Share your thoughts with us
Sign up now
Get news and updates delivered to your inbox