Price Rising Trend Now Slowing for South Florida and Other Metro Cities
Apr 14, 2015 April 14, 2015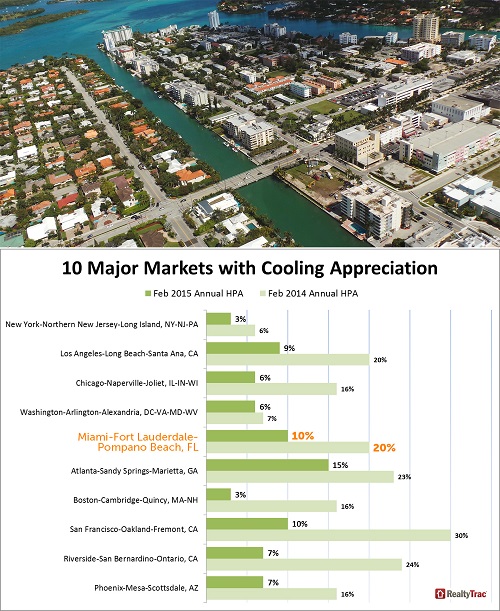 According to RealtyTrac's studies on South Florida, the rise of home prices are beginning to slow down.
The markets of Miami, Fort Lauderdale, and Pompano Beach experienced a 10% rise in home prices in February, compared to last year. The rise was twice that much at 20% the year before.
However, that same pattern is being imitated around the United States. New York, Los Angeles, Chicago, and Washington D.C. are reporting the same patterns. On the contrary though, reports in those other areas say that the slowing is desirable.
"We actually see this as a good thing," O.B. Jacobi, president of Windermere Real Estate said, "Because if home prices were to continue appreciating in the double digits for too long, we could run into the same boom/bust market of years past."
The RealtyTrac report also estimates increases of less than 10% in the next few years for these same markets.
Source: therealdeal.com
Photo credit: Aerial - realgreentrends.com, Statistics - therealdeal.com
Share your thoughts with us
Sign up now
Get news and updates delivered to your inbox