Prices Spike as Overtown Becomes Popular with Developers
Dec 16, 2015 December 16, 2015
Some Miami neighborhoods are always hopping while others are sometimes overlooked. Overtown has been one such area that remained largely undeveloped. Until now.
Michael Simkins, Miami Beach-based developer, has gone on a shopping spree, purchasing property along a four block stretch of Overtown, historically an African-American neighborhood.
"Prices have increased dramatically," Simkins said, explaining that it is one of the city's poorest communities. "When we started purchasing land, it was in the $20 a square foot range. It is now approaching $150 a square foot."
Simkins is not the only buyer snatching up properties in the area. Many lots have been purchased, especially those close to the MiamiCentral station, the Miami Worldcenter, and Simkin's own Miami Innovation Tower.
"The area we are focused on was the main commercial corridor for historic Overtown," Simkins said. "The Overtown of the 1940s was a thriving place. The neighborhood has soul and character." Simkins purchased two apartment buildings for $2 million (about $116 per square-foot), making up a 16,000 square-foot portfolio.
Today, the annual median household income for Overtown is a little over $17,000. The going rental rate for a one-bedroom unit is $700 per month compared to almost $2,000 per month in other main areas of Miami. Two-bedroom units are about $850 per month in Overtown versus $3,000 per month in downtown Miami. But chances are we'll soon see how rental rates begin to fluctuate.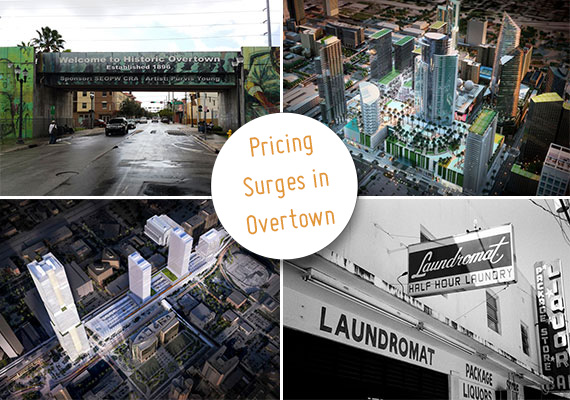 Source: therealdeal.com
Photo credit: therealdeal.com
Share your thoughts with us
Sign up now
Get news and updates delivered to your inbox