Reconstruction and Upgrades Will Be Made to Interstate-95 in 2017
Apr 07, 2015 April 07, 2015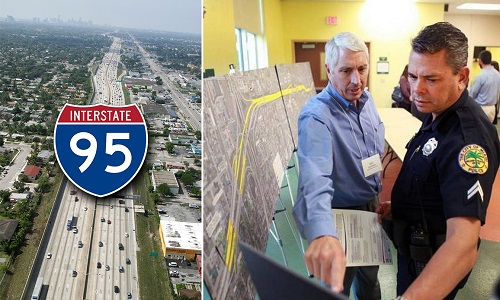 As city officials are making progress toward a better city, drivers will have to suffer before they can make improvements.
The Florida Department of Transportation (FDOT) is planning on upgrading the roads and replacing the asphalt on I-95. This will be the most important change to the roads since they added toll express lanes a few years ago.
At a meeting in the beginning of March, transportation officials proposed the pavement project will take place in two separate phases, the first of which will begin in two years. Construction will be on Northwest Eighth Street and 79th Street.
The current plans for upgrading the roads will cost approximately $70 million, and they plan on starting in September of 2017 and finishing in 2022.
Construction for I-95 has been pretty constant over the past years. In December of 2008, FDOT began the first phase of the express lanes project, with the second phase opening in January 2010. In 1988, FDOT began an eight year project to rebuild I-95, which at the time, cost $400 million and took the greatest amount of co-operation and manpower in Florida's history, with over 500 men in the labor force working together on it.
Source: miamiharald.com
Photo credit: Officials - miamiharald.com
Share your thoughts with us
Sign up now
Get news and updates delivered to your inbox