Redesigning the Design District with 60 New Retail Stores and Restaurants
Jul 08, 2015 July 08, 2015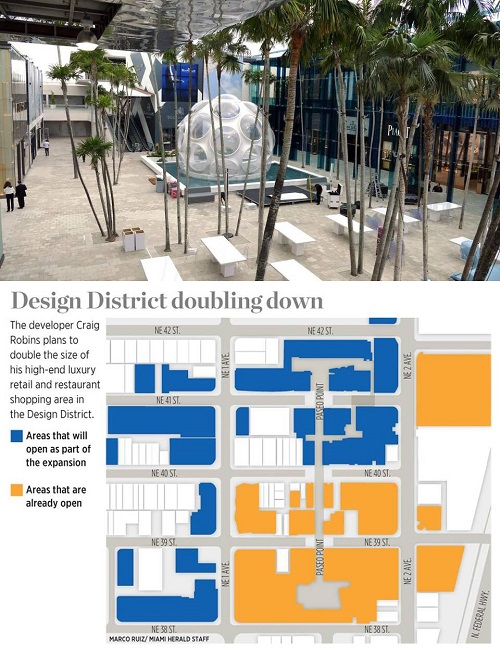 Over the past year, the Design District of Miami is not looking like the luxurious end of town that everyone was promised, but that is mainly because of the obscene amounts of construction happening in the area.
Craig Robins, CEO of Dacra Development, plans on doubling the size of the pedestrian-friendly retail district that his investment partners and he are creating in this formerly uninteresting Miami neighborhood.
About 60 store and restaurants are coming to the design district by 2017, which will be joining the 70 currently standing shops that will be ready for Art Basel in December.
Dolce & Gabbana, ABC Kitchen, and L'Atelier de Joël Robuchon are some of the new restaurants that are coming to town. Christian Louboutin, Prada, and Céline, who are already in the area, will be showing off their new astounding two-story stores. Kering, the luxury brand that owns Bottega, Gucci, Balenciaga, and Yves Saint Laurent, will be opening a $500 million expansion.
Contemporary stores are also coming to the area, with Rag & Bone, Marc Jacobs, and Diane von Furstenberg lining a city block on the west side of Northeast First Avenue.
"The idea of the Design District is to offer a rich experience at the intersection of culture and commerce," said Robins.
Source: miamiherald.com
Photo credit: miamiherald.com
Share your thoughts with us
Sign up now
Get news and updates delivered to your inbox