ReefLine: Art & Nature Meet Under the Sea in Miami Beach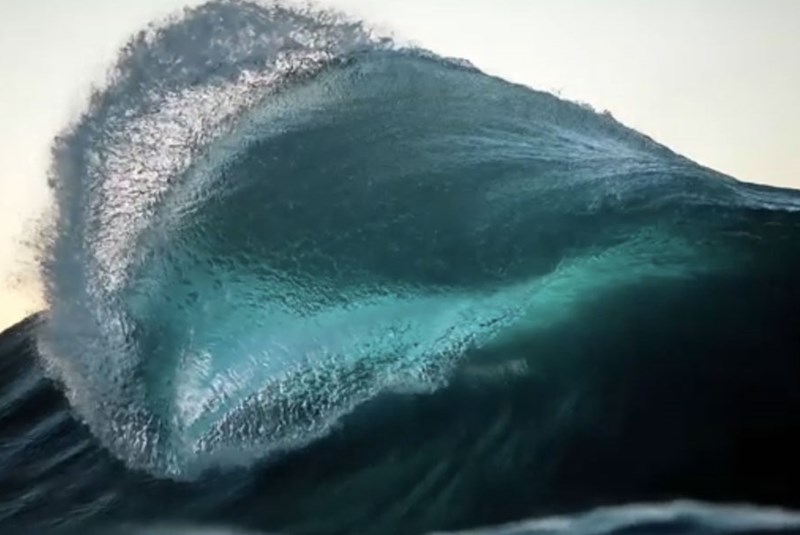 Dec 14, 2020 December 14, 2020
Miami Beach, thanks to its many years of hosting the yearly Art Basel fair, has become known internationally as a hub for cutting-edge public art installations. In 2021, the city's commitment to art and culture will overlap with its dedication to environmental protection through an amazing art-meets-nature project set to be constructed on the ocean floor along the Miami Beach coastline.
ReefLine, a visionary 7-mile-long, eco-art project consists of an underwater sculpture park that will also serve as an artificial reef nourishing the restoration of South Florida's coastal coral ecosystem. This environmentally-friendly endeavor is set to open to the public in December 2021 once the first mile of construction is completed.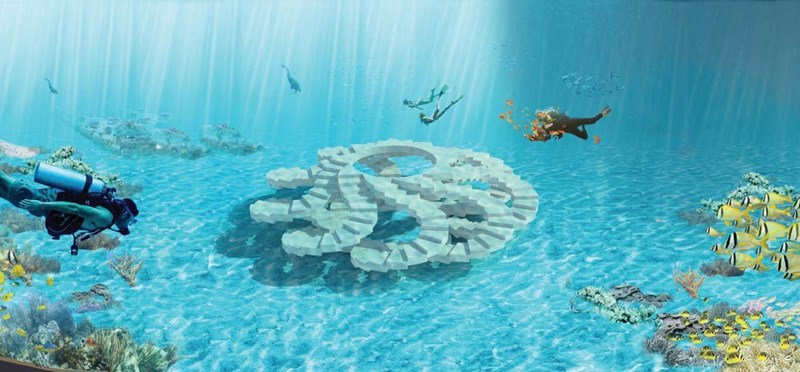 ReefLine will serve multiple purposes for both visitors and residents of Miami Beach, by nourishing and protecting local marine life, while also providing a natural playground in which visitors can swim and snorkel with sea life.  
The concept for ReefLine was developed by Argentinian curator Ximena Caminos, Creative Director of the Blue Heron Ocean Society and the BlueLab Preservation Society, upon learning that artificial reefs could be constructed in local waters to assist in the replenishing of Florida's endangered coral population.
"What if we created a reef designed by artists?'" Caminos pondered. "I've always been interested in how we can combine art and science to address issues of sustainability." This simple inquiry led to the development of ReefLine.

Architecture and Art under the Water


With a cross-disciplinary team including artists, architects, scientists, preservationists and city officials, this underwater sculpture garden and artificial reef will help foster the regrowth of the area's destroyed coral and enhance coastal resilience.
ReefLine's architectural design is led by OMA's Shohei Shigematsu, who designed an underwater spiral staircase made of stacked concrete modular units that align with the natural seabed, along with a series of underwater art installations by a variety of artists. The project explores the concept of weightlessness underwater and serves as a natural support for coral reefs to form and flourish, along with an open area where humans can swim amid the blooming sea life. OMA collaborated with a team of researchers from the University of Miami that included marine biologists and coastal engineers to bring the vision to life.
Other contributors include Coral Morphologic, a team of artists and scientists that have been studying and reproducing artificial reefs in an effort to reconstitute local reefs in South Florida waters, and maintain an underwater live stream that allows the public to witness the magic and beauty of life under the sea. The City of Miami Beach, which has always been supportive of both public parks and public art projects, is also on board.
Among the other artists whose work will be on view in the undersea environment is Coral Morphologic, an Argentinian conceptual artist who is designing an underwater version of a giant sand sculpture that he exhibited during last year's Miami Art Week depicting a 66-car traffic jam and its deterioration over time. Installations by Brazilian artist Ernesto Neto and Argentinian artist Agustina Woodgate are also to be included in the second phase of the project. Ms Caminos has stated that as ReefLine continues to develop, the team will also welcome work by other artists, particularly those whose art "relates and responds to the environment and raises awareness about the urgent issues facing our planet."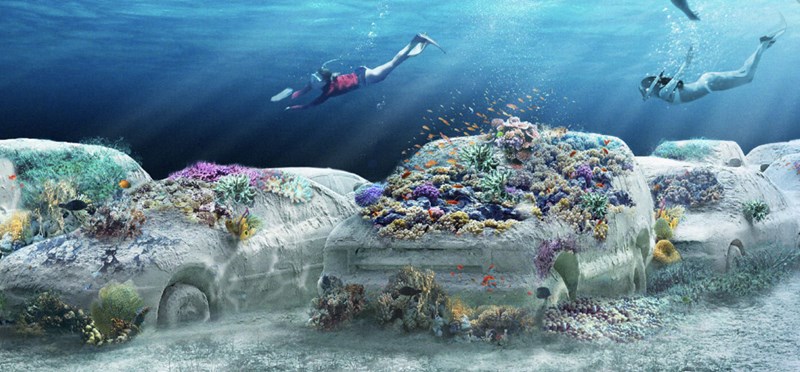 The underwater park will welcome human visitors while providing a healthy habitat for reef organisms, which are becoming endangered around the world due to coral bleaching caused by global warming. Coral reef colonies are essential to marine life and encourage natural biodiversity while providing basic survival and protection for about a quarter of the ocean's fish, according to reports published by the US National Oceanic and Atmospheric Association (NOAA). 
The collaborators working on ReefLine are hopeful that the project will mitigate existing damage to Florida's coastline by providing a new home for marine organisms to thrive and reproduce, supporting a wide spectrum of sea life, while providing a healthy natural environment for residents and visitors that also serves as a first-hand educational experience. 
Ms. Caminos believes that the experience of swimming in the ReefLine will be a magical merging of art and nature, and "a totally different way of experiencing art." She noted, "The water will also provide a change in perspective and gravity.."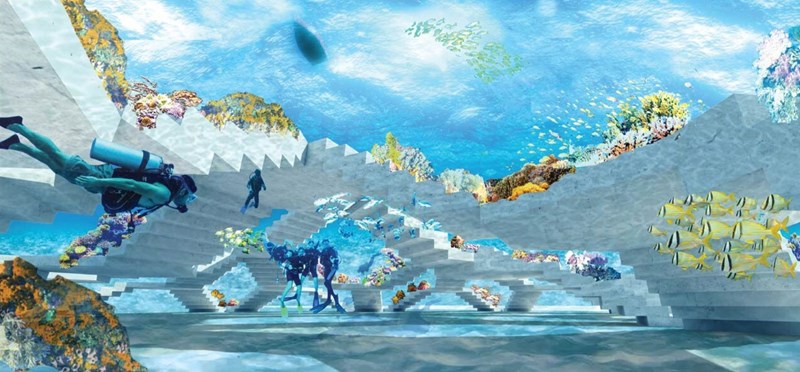 While ReefLine is a revolutionary project in South Florida, it is not the first underwater art installation in the world. Artists have been calling attention to the critical danger that the world's coral reefs face, as well as making other powerful statements underwater in other locations. In 2019, sculptor Jason deCaires Taylor unveiled a public underwater sculpture titled "Ocean Siren" whose color changes as the temperature of the ocean water fluctuates. The work is located in the waters off the coast of Queensland, Australia, where the Great Barrier Reef has been extensively damaged by warming ocean temperatures.
While other underwater sculptural installations and art museums have sprung up on the ocean floor in recent years in locations such as Grenada, Cancún, and Northwest Florida, ReefLine will be the first undersea art attraction in South Florida. For Miamians who love both our beaches and our cultural attractions, ReefLine means we'll never again have to choose between going for a good swim and getting to see some great art!
Share your thoughts with us
Sign up now
Get news and updates delivered to your inbox