Related Teams Up with Michael Schwartz on the Paraiso Bay Project
Mar 10, 2014 March 10, 2014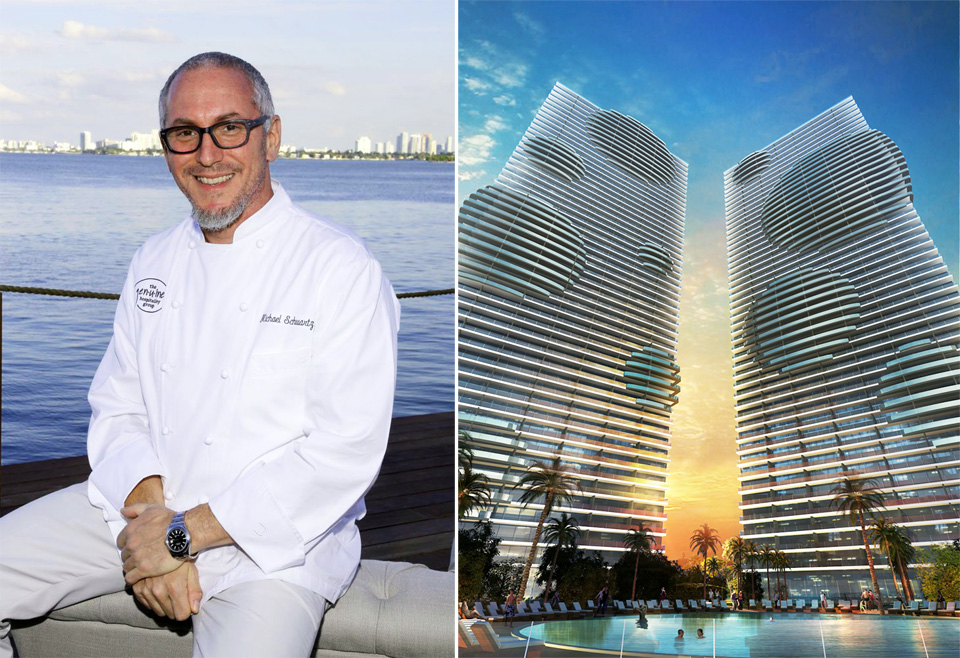 Related Group and renowned restaurateur Michael Schwartz have joined forces to develop the Paraiso Bay and One Paraiso projects.
The new legendary partnership will be combining skills to develop a restaurant and luxury beach club in the Edgewater district.
Paraiso Bay is located at 600 Northeast 31st Street, Miami, and the One Parasio restaurant and beach club will be the second condo project planned for the area. "Paraiso Bay will bring something truly unique to the mainland," Schwartz said, "and [it] deserves a waterfront restaurant to match." Schwartz plans on his classic approach to dining: simple, with fresh ingredients.
"We'll have Michael's incredible cuisine, gorgeous views of Biscayne Bay, a boutique beach club, all surrounded by Enea's landscaping," says Jorge Pérez, CEO and chairman of The Related Group, "this is really going to be a paradise in Edgewater."
This is the second time that Related Group and Michael Schwartz have collaborated on projects in the area.
Source: therealdeal.com
Photo credit: Michael Schwartz - blog.minewtimes.com, Paraiso Bay - skyscrapercity.com
Share your thoughts with us
Sign up now
Get news and updates delivered to your inbox