Residential Cooperative Auctioning Off Their Building, Starting at $26 Million
Dec 30, 2015 December 30, 2015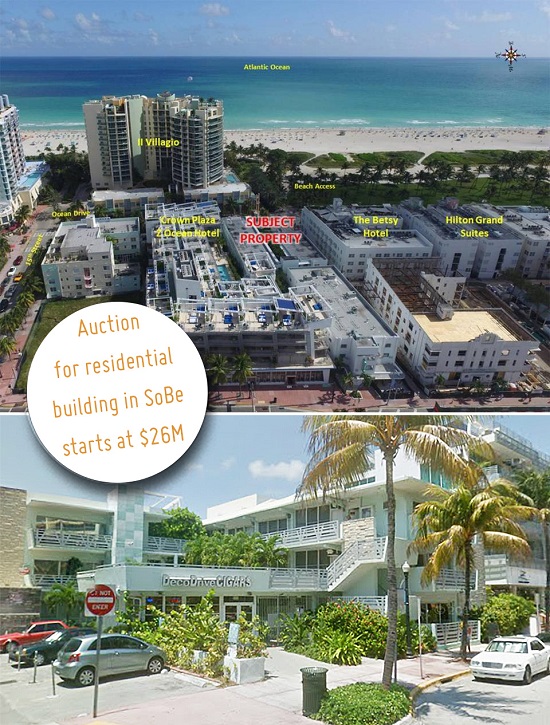 A residential cooperative has convinced its members to auction off their Miami Beach building.
As per the cooperative's bylaws, at least two-thirds of the members voted to sell the building. The bidding will start at $26 million. Interested buyers must submit their bids by January 15, 2016 in order for it to be considered. After that, the top bidders will have a chance to purchase the property at a live auction held on the 20th of the same month.
Fisher Auction Company will be holding the auction, and they are teaming up with the brokerage firm Cushman & Wakefield to sell the building.
The building itself is on about a third of an acre, located at 1446 Ocean Drive in Miami Beach. It was built back in 1960, and has a nice view of Lummus Park.
It currently has 45 units inside, but can be demolished, rezoned, and replaced with a mixed-use development, a five-story condo tower, a hotel, or commercial space, according to Cushman & Wakefield.
Share your thoughts with us
Sign up now
Get news and updates delivered to your inbox