Residential Tower Has New Argentine Owners. But What Are Their Intentions?
Aug 07, 2015 August 07, 2015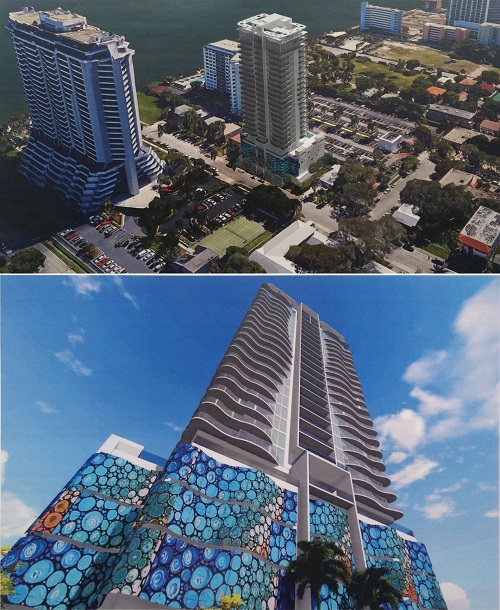 A recent Edgewater purchaser is proposing a residential tower for the area.
The purchaser, Union Excalibur, LLC, proposed a 28-story, 293-foot residential tower to be built on the 16,500 square-foot plot at 522 and 526 Northeast 34th Street. The company purchased the plot, which is at the edge of the Bay Point condo parking lot, in the beginning of 2015 for $3.6 million.
Union Excalibur is controlled by Andres Goldenberg and Alejandro Eskenazi, Argentines with an interest in the area. They also own a partially completed website with an email, which has an unclear business purpose. Behar Font is the architect for the project.
If the tower is built, then it will house 56 units, and 99 parking spaces for the residents.
Source: thenextmiami.com
Photo credit: thenextmiami.com
Share your thoughts with us
Sign up now
Get news and updates delivered to your inbox