Residents of Downtown Miami Are Getting Younger
Dec 05, 2014 December 05, 2014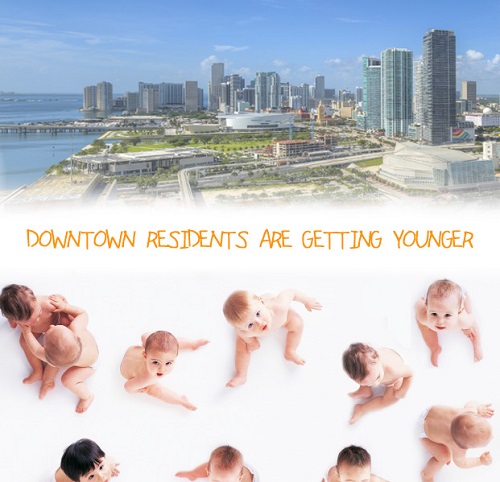 The population of Downtown Miami is quickly growing and getting younger, sources say.
The Miami Downtown Development Authority (DDA) has researched downtown areas from Brickell to Midtown and have discovered some interesting trends. In 2014, the population of those areas grew to almost 81,000, which is twice as much as it was in 2000, according to U.S. Census information. Many do not foresee population growth slowing down either. Sources estimate the population at over 92,000 by 2019.
The biggest change in population was the Central Business District. They experienced a 193% increase to over 14,000 people. In addition, the Arts and Entertainment District rose 162% to almost 12,000 people, and Brickell saw a 152% jump to over 32,000.
Many of the 23,000 condo units built during the last housing boom actually became affordable rental units for younger new residents. "A lot of people came downtown and realized it was vibrant and exciting," said Alyse Robertson, executive director of the DDA. She notes that those condos, which were a little over half occupied, are reaching 100% capacity.
About 46% of the local downtown Miami population are between the ages of 25 and 44, in comparison with 29% for the Miami-Dade. 58% of these residents 25 and up have a college degree, in contrast to 35.9% for the county. Lastly, the median household income is $65,000, as opposed to the county average of $41,000.
Source: therealdeal.com
Photo credit: Babies - mumstreet.com
Share your thoughts with us
Sign up now
Get news and updates delivered to your inbox