Retirement Movers Come to Florida for Excellent Living Conditions
Jul 01, 2014 July 01, 2014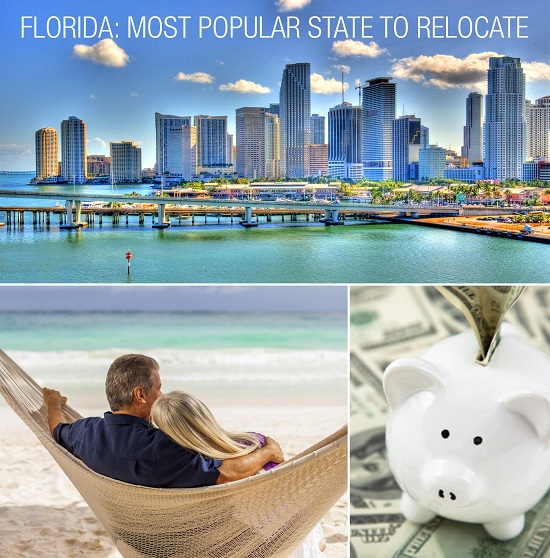 A retired courier estimated his cost-of-living would decrease 80% by moving to Florida from New York.
Steven Ramos, a now retired letter carrier from New York, saw his 1,200 square-foot home in Queens jump from only $1,400 to about $4,000 per year, plus other bills rising along with it.
"The increases are insane," Ramos said, "In the wintertime, we're pushing $400 to $500 a month to keep the house warm." This constant problem prompted him to move to Nalcrest, Florida.
Retirement relocation is becoming popular again, even after falling during the recession.
Florida is the most popular state to relocate to for citizens 55 and over, and is gaining about 55,000 movers each year; over twice as much growth since the housing bubble burst many years ago.
The annual growth for the 55 and over age group in Florida is 138%. The 55 and older statistical category is used by researchers because it is the age of people thinking about retirement and relocation, or who are relocating for other reasons.
Retirees look for low cost-of-living and warmer weather, both of which Miami provides. Many leave high cost or colder states, like New York, New Jersey, and California, to look for more desirable states like Florida, Arizona, and Texas.
"[Retirees are] all seeking some of the same elements," said Rodney Harrell, researcher of livable communities for AARP, "like a walkable community and a booming economy, as well as being close to family members."
Source: floridarealtors.com
Photo credit: Miami - eci.com, Beach - huffingtonpost.com, Piggy Bank - counsueling.ufl.edu,
Share your thoughts with us
Sign up now
Get news and updates delivered to your inbox