Ritz-Carlton Mega-Penthouse Unit under Contract for $21 Million
Dec 28, 2015 December 28, 2015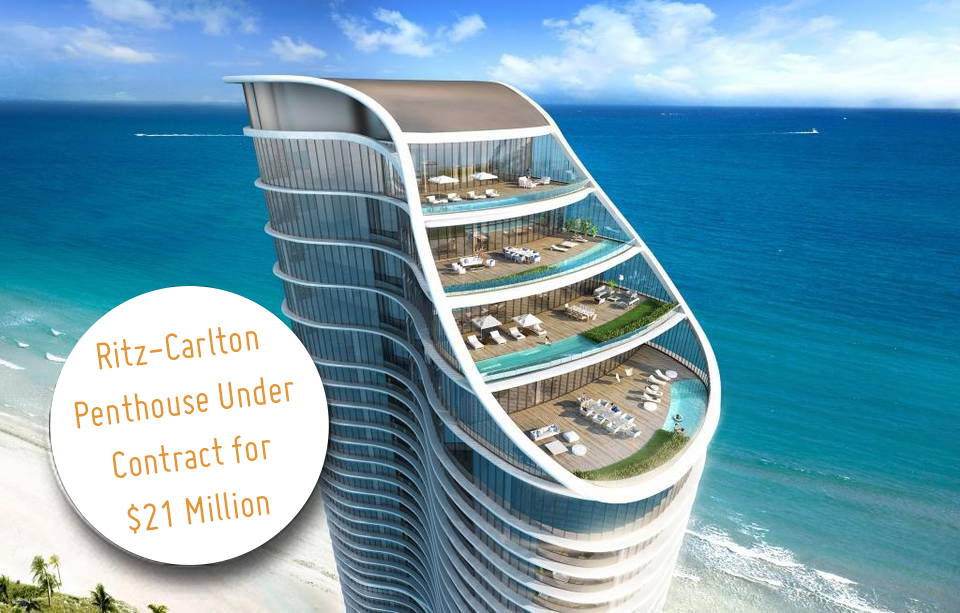 A certain buyer, who has remained unnamed, purchased an unfinished waterfront condo in the Sunny Isles Beach area for $21 million.
The unnamed buyer strung two units at the Ritz-Carlton Residences together on the 51st story, making one 7,735 square-foot condominium unit. The new unit will have five bedrooms, six and a half bathrooms, an outdoor terrace with a kitchen, infinity pool, and a private garden.
The 212-unit Ritz-Carlton project has not yet broken ground, but the construction for the development is expected to begin sometime in 2016, and finish in 2018.
"Since our launch earlier this year, sales have been strong and the project has been very well received." Edgardo Defortuna, the Chief Executive Officer of Fortune International Group said. Fortune International Group is joining forces with the Château Group on the Ritz-Carlton project.
Source: miamiherald.com
Photo credit: miamiherald.com
Share your thoughts with us
Sign up now
Get news and updates delivered to your inbox