Rumor Has It Neiman Marcus and Apple Are Coming to Brickell City Centre
Feb 26, 2014 February 26, 2014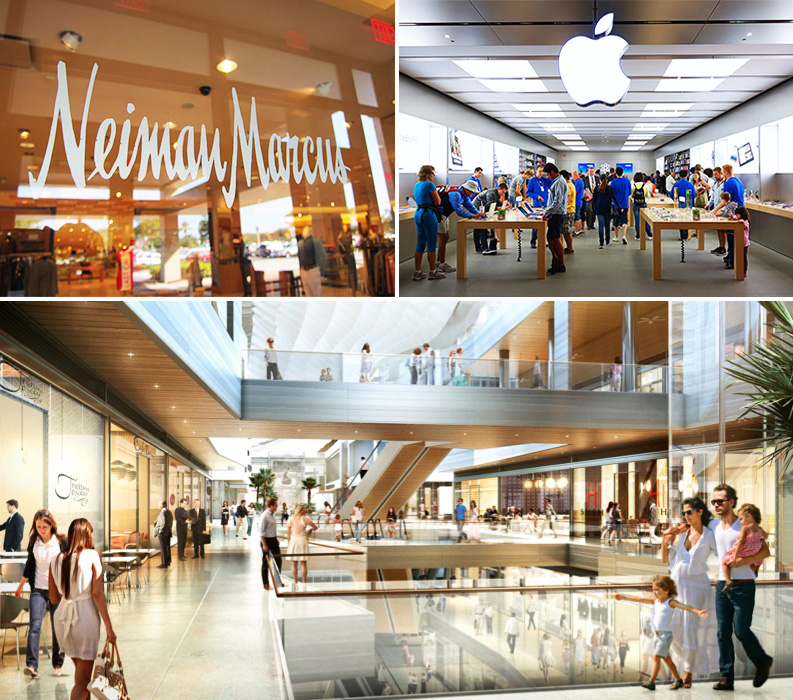 Brickell City Centre, the new upcoming landmark in Miami, is said to have Neiman Marcus and Apple stores in the center. It is also believed that Saks Fifth Avenue may be co-existing. How can this happen? Will it just be Neiman Marcus, Saks, or both? Additionally, Neiman Marcus is planning on taking over three floors of Brickell City Centre, but Saks may be an anchor store.
Many are also excited about the Apple store being built in the Brickell City Centre. Residents of the district no longer need to trek all the way to Aventura Mall for their state-of-the-art technologies, it will be readily available in the new world-class structure.
The upcoming Brickell City Centre will have 520,000 square-feet of retail space, and will cost $1.05 billion.
Brickell City Centre is being developed by Swire Properties, Inc. Swire was established in Hong Kong is 1972, and now proceeds to build world-class properties around the world.
Today, many anticipate and spread rumors about what stores will be in the Brickell City Centre, but one thing is for sure: everyone is anticipating its opening.
Source: miami.racked.com
Photo credit: Brickell City Centre rendering - miami.curbed.com, Neiman Marcus - frugals.ca, Apple Store - buyric.com
Share your thoughts with us
Sign up now
Get news and updates delivered to your inbox