Russian Investors Contract Biscayne Property and Plan a 60-Story Tower
Mar 23, 2015 March 23, 2015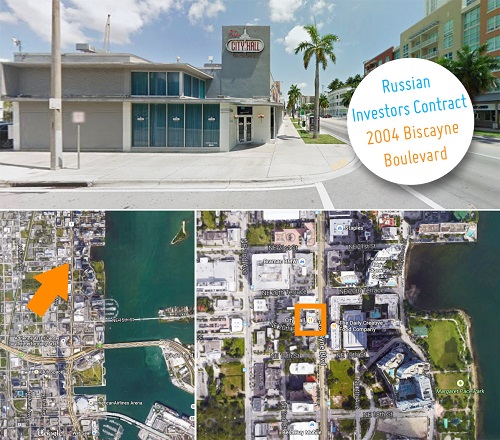 A Russian investment group has put the former City Hall restaurant under contract, where they plan to construct a 60-story tower.
The strangely shaped plot, located at 2004 Biscayne Boulevard, has been sized at almost 33,000 square-feet, and is in range of many new developments. Atlas Capital's upcoming residential project at 1900 Biscayne and Fifteen's soon-to-be 36-story residential tower above the old church at 1836 Biscayne are just down the street. Additionally, Braman's car dealership is just to the north separated only by a small alleyway.
The last time 2004 Biscayne traded hands was back in 2007, when it sold for $5.4 million to a company managed by Christian Parth, a broker.
In addition to this new acquisition, the Russian investment group has taken a Denny's located at 17550 Collins Avenue in Sunny Isles under contract. They are currently working alongside the city to approve a 19-story residential project on the former Denny's site.
Source: thenextmiami.com
Photo credit: Google Maps
Share your thoughts with us
Sign up now
Get news and updates delivered to your inbox