Russian Mogul Buys Property in Edgewater for the Fourth Time in Three Months. Where Will He Strike Next?
Jun 05, 2014 June 05, 2014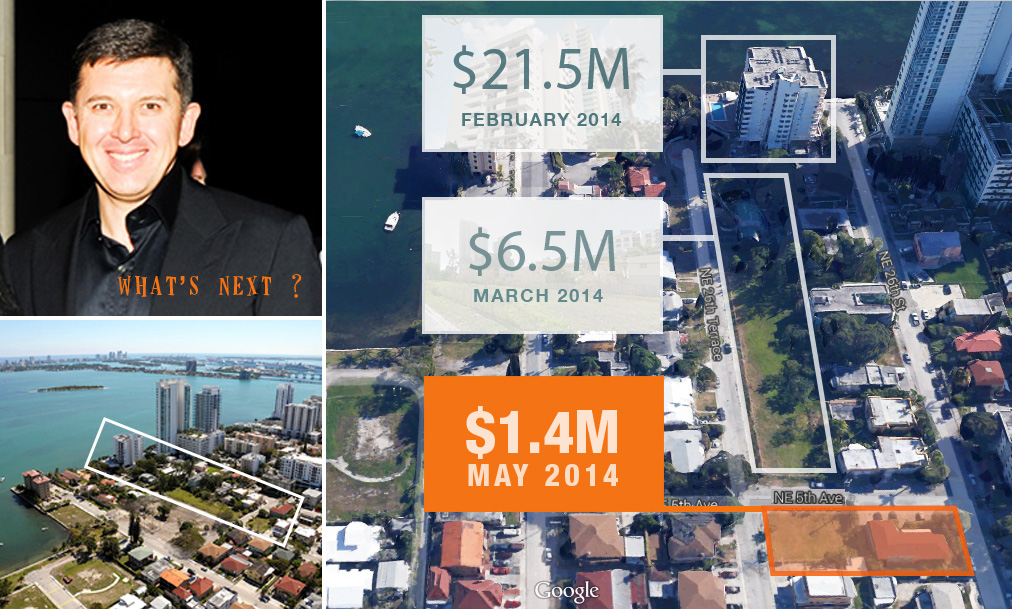 The Edgewater King, Oleg Baybakov, cannot stop buying up properties in Edgewater. He has purchased four properties in the same area in less than three months. What will he do next?
700 Edgewater Development, Baybakov's company, purchased a small vacant plot and a nine-unit apartment building, located at 432 Northeast 26th Terrace and 441 Northeast 26th Street, for $1.4 million. The transaction took place on May 15, and was recorded by the county on May 20.
Supreme Property Holdings, a Bay Harbor Islands company, sold the site to 700 Edgewater Development.Supreme purchased the two properties for $576,000 back in 2003.
These latest acquisitions into Baybakov's portfolio are on the same block as the $7.4 million triple transactions he made in April. Thus far, between February 21 and March 28, Baybakov's company has spent over $30 million for 1.7 acres in Edgewater.
Source: therealdeal.com
Photo credit: Oleg Baybakov - bfanyc.com, View - luxlifemiamiblog.com,  700 NE 26th Ter (building) - dailybusinessreview.com, Map - Google
Share your thoughts with us
Sign up now
Get news and updates delivered to your inbox