Sale Leaseback Transactions: Condos That Pay You Guaranteed Rental Income
Jan 26, 2021 January 26, 2021
If you've been looking for a real estate investment in a condo that you can rent for a steady income return, there is an investment type that you may not have heard of. "Leaseback condos," "sale leaseback transactions," or "leaseback incentive programs" are condo sale programs for pre-construction condos. It's a unique condo sales transaction that not all buildings or markets have, but in Miami, it's worth knowing about because it offers you a stream of guaranteed rental income for a period of time.
The sale leaseback transactions are structured to guarantee you a monthly rental income once the pre-construction condo project is ready for residents or you've closed on the deal. Recent Miami pre-construction or new construction condos with such transactions or programs include the pre-construction Legacy Hotel and Condos, Paramount Miami Worldcenter, Quadro just north of the Design District, and Smart Brickell. So, how does investing in a leaseback condo work? How do they guarantee you an income even when there are no tenants, and are they really worth the investment?
Read on for answers to these and other frequently asked questions about this guaranteed rental incentive program designed for condo buyers:

What is a Leaseback Condo, Leaseback Program or Rental Guarantee Program?
The condo leaseback program is an incentive offered to buyers, mainly for pre-construction condos. As part of the leaseback or rental guarantee agreement, the developer will be your tenant for a fixed amount of time and for a fixed amount of money. In essence, the developer will be "leasing back" your condo (upon closing or upon occupancy) and pay you a specified amount on a monthly basis, just like rent, typically for one to two years.
This pre-fixed rental is determined at the beginning of the agreement and is paid to the buyer regardless of whether the unit is further rented out by the developer or not, hence the "guaranteed rental income." So, as a buyer, you stand to earn a steady stream of income on your investment condo from the minute you sign the contract – even if it sits vacant.
In Miami, developers have recently started/have been using such leaseback programs to make their pre-construction condos stand out as a much more lucrative investment option. But since these incentives are available for a limited time only, a local realtor will be in a better position to offer you details and more up-to-date information on which developers and buildings are currently offering the program.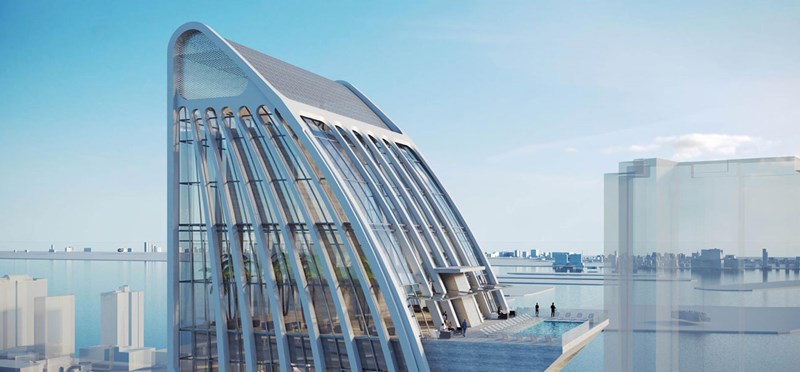 Miami's Legacy Hotel and Condos is one pre-construction property offering one of these sale programs.

How do Sale Leaseback or Guaranteed Rental Income Programs Work?
As per the program, developers "lease back" the condo from the owner to be able to rent it further on their own terms and convenience. So, the ultimate tenant pays rent to the developer, who in turn pays you. This rent could be higher or lower than the current market price, but would ideally be higher than what the developer needs to pay you.
The basic elements of a guaranteed rental income program include:
Fixed Term.

Developers usually offer condo leaseback programs for a fixed period of time such as one year, two years, or even five years.

Fixed Rate.

The monthly rental income guaranteed to you is a fixed percentage of the purchase price and will be mentioned as a 8% leaseback or 10% leaseback. For example, if you purchase a $500,000 condo with an 8% leaseback, you would receive $40,000 annually, or the equivalent of about $3,300 per month rent. 

Rental Payout Begins.

This depends on the terms of your contract. The developer could choose to start paying you the month following closing (also the time when your mortgage payments begin) or from the point of occupancy (when the condo is ready for possession).

The Guarantee. Regardless of whether the developer is able to find a tenant for your condo, you rent it, or it sits vacant, you will get paid for the entire term of the program.



Want to know about the latest guaranteed rental income incentives offered on pre-construction condos in Miami? Call, chat or email us for updates.
Who Pays the HOA Fees and Property Taxes on a Leaseback Condo?
When it comes to property taxes, you (the owner) will be required to pay any and all taxes due on the condo.
As far as the HOA or monthly association fee is concerned, again, you (the owner), will be required to pay it, except for when the developer chooses to waive it as part of the promotion. 

Who Finds the Tenant for a Leaseback Condo?
In most leaseback transactions, the developer is responsible for finding the tenant, and the unit may go into a rental pool. This is a huge advantage for you as the owner, especially if you don't live in the city. Also, since the developer is the one who has to absorb the financial risk of paying rent on a vacant condo, it is usually in their best interest to find the tenant. However, do check your contract for the exact terms relating to finding tenants and their management.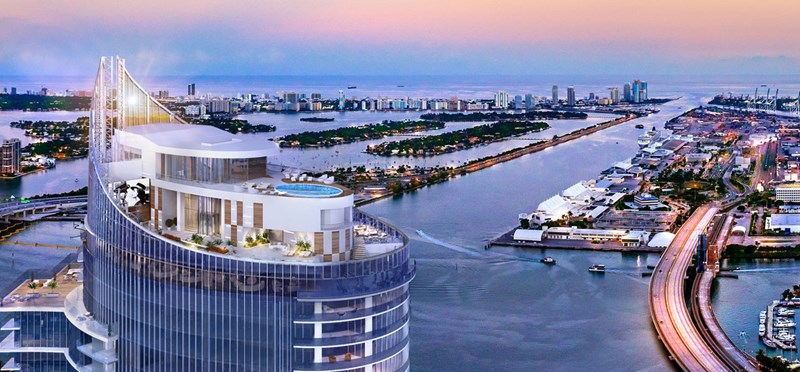 Paramount Miami Worldcenter is also one of the pre-construction projects offering one of these sale programs.

Why Would You Do a Sale-Leaseback?
Sale-Leaseback transactions are great if you're looking for a real estate investment with a guaranteed return. It's really a hands-off real estate investment with secured and guaranteed return on your investment for a specified period of time. A sale-leaseback is also great for those who don't live in the city they are buying in and don't want to have to worry about finding the tenants, renter management, condo maintenance and more. Ask what the terms are for sale-leaseback you are interested in to understand more about its benefits. 

How Do I Know if My Leaseback Offer is Worth the Investment?
A leaseback program is a good choice for those looking to earn a steady rental income on their investment condo and don't plan to occupy it. As the buyer, you don't have to worry about cash flow or renting the unit, making it a great investment opportunity.
To figure out the difference between a 'good' and 'great' leaseback program, consider the following:
Does it cover your monthly mortgage payment, if any?

Does it cover your monthly association fee?

Does it cover a monthly estimate of your annual property tax?

Does it cover a monthly estimate of your annual insurance cover?
After factoring in all of the above expenses, if you are left with a positive cash flow, then the leaseback program is definitely worth considering. It would also be worth your while to ask a realtor if there are any similar offers available from competing developers that could give you a better return on investment. Alternatively, you should ask your realtor what the expected return would be if you were to go about renting the unit on your own.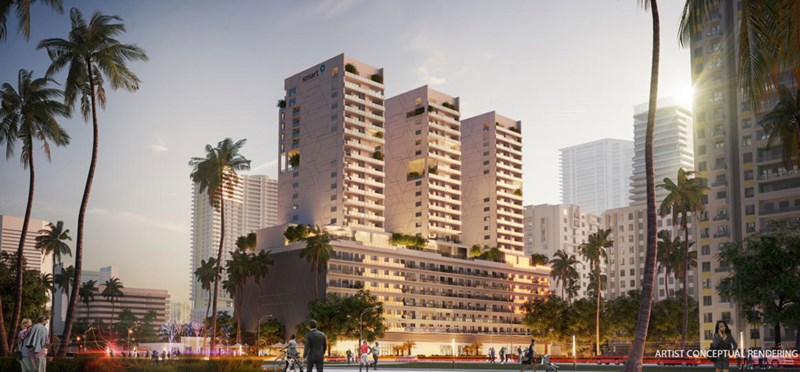 Smart Brickell

, one Miami pre-construction project offering one of these sale programs.

Are Leaseback Rates Negotiable?
No, leaseback rates are not usually negotiable. Since these are fixed incentives offered by the developer, they are uniform for all buyers. However, some buyers can negotiate for cash back at closing instead of taking the leaseback program.
A Leaseback Program is Not for You If...
You're looking to purchase at the lowest price possible. Most developers use leaseback incentives to sell all of their units, and that means that they likely won't be offering them at rock-bottom prices. 

You'd like to be more selective about your unit. Since such incentives are usually offered at the end of a condo pre-construction project, you will likely be limited in your choices.

You are looking to flip the condo soon after closing.

You would like more control in the renting process and are confident of getting a better return when handling things yourself.

You think the "guaranteed rent" does not cover your basic cost of ownership costs or does not meet your ROI expectations.

How can I know about the Latest Condo Leaseback Opportunities in Miami?
Simply call, chat, or email us to find out about the latest incentives offered by condo developers in Miami. As insiders, we are aware of recent updates and first-hand information on the latest leaseback programs on pre-construction condos along with other buyer-friendly offers. Contact us above on the upper right of the page to let a local real estate expert help you find the best investment condo for you in the Miami area.
Share your thoughts with us
Sign up now
Get news and updates delivered to your inbox