Shakira Hopes to Sell Expanded Miami Mansion for Nearly 5x What She Paid
Sep 10, 2013 September 10, 2013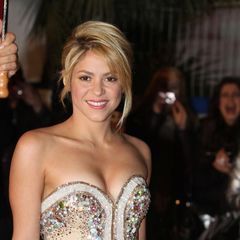 Shakira
After a dozen years, and the addition of three bedrooms and four bathrooms (adding over 1,700 square feet), the Colombian-born superstar has decided to put her waterfront mansion on the market for the hefty sum of $14,950,000. As a new mom, and regularly finding herself unable to find time for the residence, Shakira is releasing the remodeled home for sale in the hopes of securing approximately $11.5 million in profit over its original purchase price of $3,380,000. At that time, the mansion already housed three bedrooms, four-and-a-half bathrooms, and 6,672 square feet of living space right on the verge of South Beach.
The recent remodel left the abode with all wood floors, an ultra-modern kitchen sporting Miele appliances and a Sub-Zero refrigerator. The second-floor master suite is linked to an adjacent nursery or office area while the rest of the house provides split-plan guest quarters and a gym.
The backyard features a pool with hardwood deck and access to the bay and dock.All told, the residence provides 8,355 square feet of living area with six bedrooms and eight-and-a-half bathrooms, a barbecue area, and a direct view of the surrounding ocean.
Photos of Shakira's Mansion:
See more pictures here
Share your thoughts with us
Sign up now
Get news and updates delivered to your inbox