Skyline-transforming Additions Coming to Biscayne Boulevard
Jul 09, 2013 July 09, 2013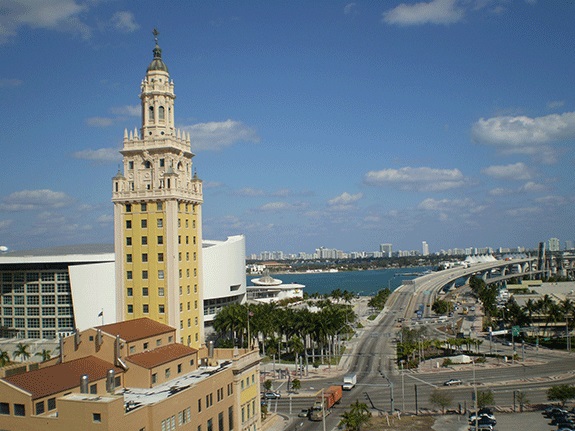 The two new proposed towers will be 
right down the street from the Freedom Tower
Developer The Chateau Group plans to bring its third and fourth additions to the Miami skyline with two 700+ foot towers on Biscayne Boulevard, close to the Freedom Tower. The Chateau Group is also responsible for Chateau Beach in Sunny Isles and Chateau Ocean in Surfside. Though plans have been proposed to develop the two sites, they are not the first to be submitted and subsequently abandoned; past projects Freedom Square and Paramount Park, planned at the same addresses, both never came to fruition.
The proposed towers would be erected at 600 and 700 Biscayne Boulevard, right down the street from the Freedom Tower, and each similar, but taller, than the previously planned developments. The mystery continues as plans, design renderings, and other telling documents have yet to surface so little is known about the towers at this time. The questions also remains as to whether construction will actually begin at all.
One point of contention already developing among the public, however, is the impact of the potential towers on the stature of the Freedom Tower. The new towers would effectively dwarf, and perhaps even block the Freedom Tower from view from some angles. What do you think about the scenario? Should developers have the options to build their buildings regardless their impact on significant local structures?
Share your thoughts with us
Sign up now
Get news and updates delivered to your inbox