South Beach is Getting Lots of New Park Space
Jun 12, 2019 June 12, 2019
Miami Beach city planning has always impressed me. Between its protection and maintenance of the coastline and beach amenities, along with a slew of great outdoor spaces and public facilities, South Beach has always been one of Miami's best-loved places to live. More impressive still is the fact that it just keeps getting better. Currently in the works are two new parks that will serve the South Beach area with 5.8 acres of green space, shady trees, and even more ways to enjoy the outdoorsy, freewheeling SoBe lifestyle.


Pride Park
While parking in SoBe is still an issue, who wouldn't love to see that parking lot across the street from the Miami Beach Convention Center torn down to make way for a beautiful new park, with fresh new shade trees and more opportunities to get around by using your legs instead of your car?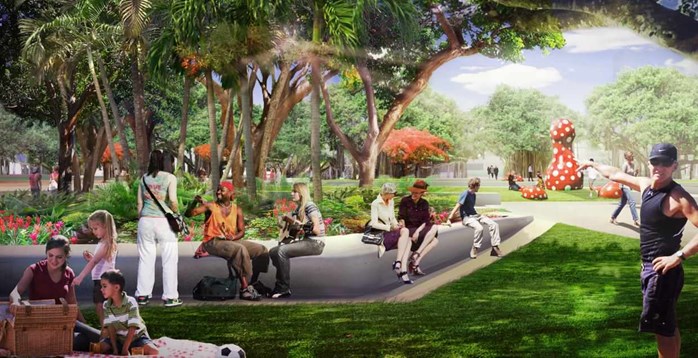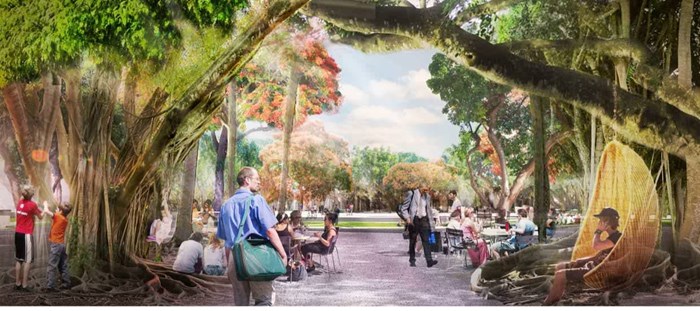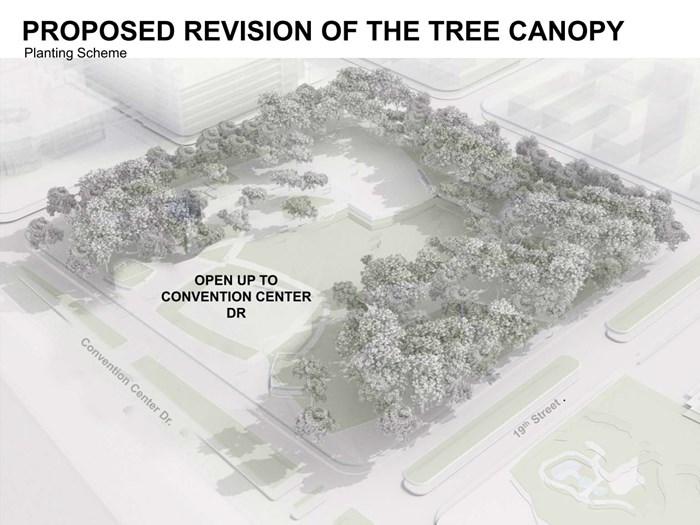 Well, it's happening, and once again the city manages to marry art and nature into a spectacularly designed outdoor space that improves the quality of life on Miami Beach. One of the names in the suggestion box for this new green gem might be Pride Park if the city approves, according to an Instagram post by Miami Beach Mayor Dan Gelber.
Designed by West8, the landscape design firm that also designed the New World Symphony Soundscape Park, is designing the project, with 500 new trees to be planted at the site. Completion is scheduled for the end of this year, in time for Art Basel and Miami Art Week, as the site is designed specifically for use by Design Miami, who will occupy an area at the center of the park for two months each year.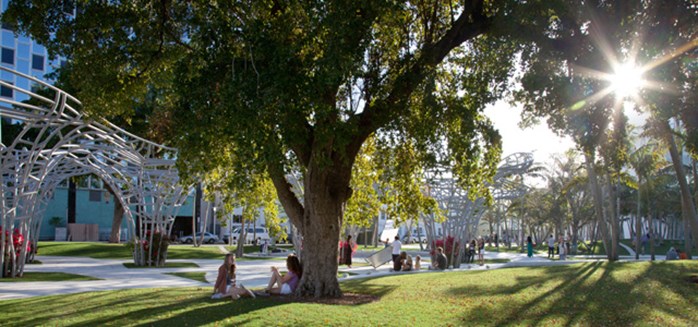 Soundscape Park - Miami Beach. Photo credit: Robin Hill


Three-Acre Public Park at 500 Alton Road
And there's more: Miami Beach commissioners have recently approved the development of a lot at 500 Alton Road into a 3-acre park associated with a high-rise condo tower and connected by a pedestrian bridge to the walkway that runs along the bay through South Pointe Park in a move to increase walkability to more areas of South Beach.



City commissioners approved the tower height increase to 519 feet, which is slightly higher than the 484 feet that had been previously approved for this construction. The developer will have eight years in which to complete the construction of the condo tower and surrounding park, once the building permit is issued for the new tower.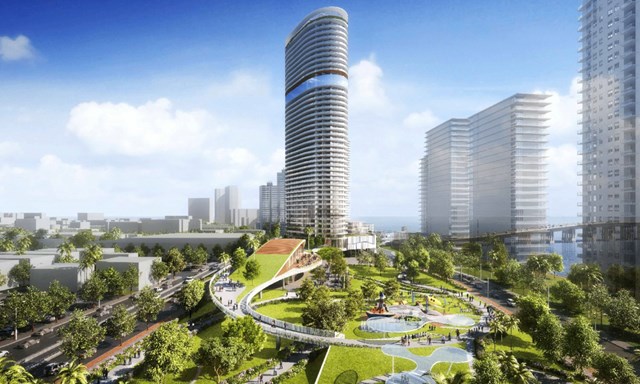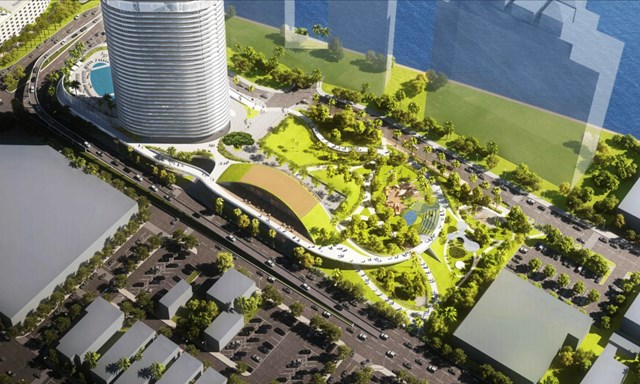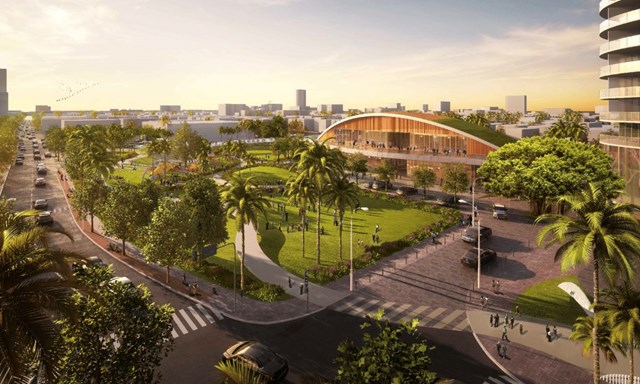 This newly designed green space marking the entrance to South Beach will be built on the site of the old South Shore hospital, which was recently demolished, and we may begin to enjoy it within a few short years.
Share your thoughts with us
Sign up now
Get news and updates delivered to your inbox