South Beach's Ocean House Penthouse Hits Market with $18.5M Price Tag
Dec 12, 2012 December 12, 2012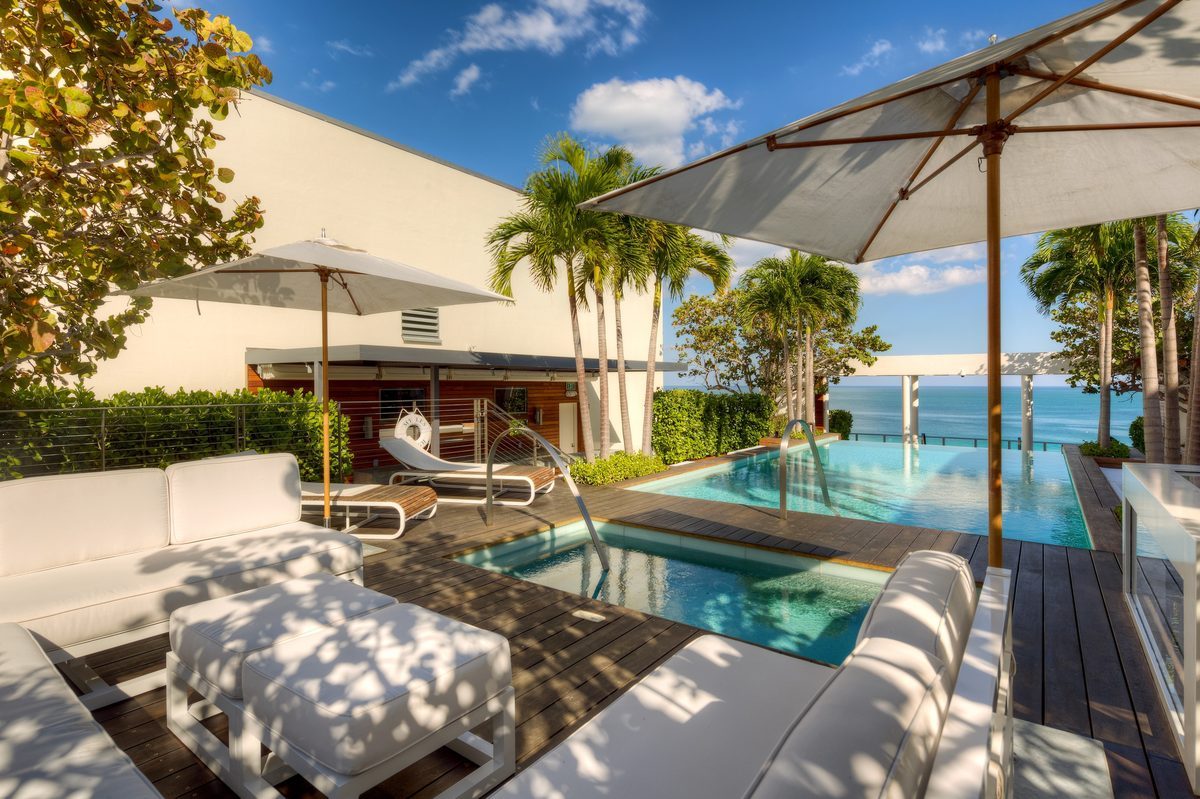 With its residences officially relaunched just about six months ago in May, 2012, the Ocean House has proven to be quite the hot property as it has already sold out two-thirds of its condo units. Bringing in designer Alison Antrobus' design genius to refurbish its living spaces with muted earth tones and history-infused furnishings to create a casual yet sophisticated ambience seemed to be quite a practical move by developer iStar Residential, since it has made this 125 Ocean Drive property all the more appealing.
The Ocean House is now making headlines for having listed its penthouse unit on the market for a whopping $18.5M. While some consider this to be a small price to pay for a luxurious residence complete with every conceivable amenity in the haute SoFi neighborhood, others consider it to be a bit pricey for a boutique-style building.
Here's what you can expect to be treated to at the $18.5 million penthouse at Ocean House, presently held by Prime 112's owner:
4,176 square feet of luxurious oceanfront living in a low-rise building with a swanky South Beach address.
Four bedrooms with five-and-a-half baths, all pre-interior designed to the tee.
Private rooftop pool overlooking the ocean complete with outdoor shower and outlined by a garden inclusive of full-size palm trees.
An outdoor gas pit.
A 100-inch TV, $500,000 audio/video and home automation system as well as hidden LED TVs in all the bathrooms.
Do you think an $18.5 million dollar price tag for such a South Beach penthouse is too less or too much? Comment below!
For further information on the Ocean House, click here.
Image and Information Source: miamicurbed.com
Share your thoughts with us
Sign up now
Get news and updates delivered to your inbox