South Florida's Appeal Reaches International Levels
Apr 04, 2014 April 04, 2014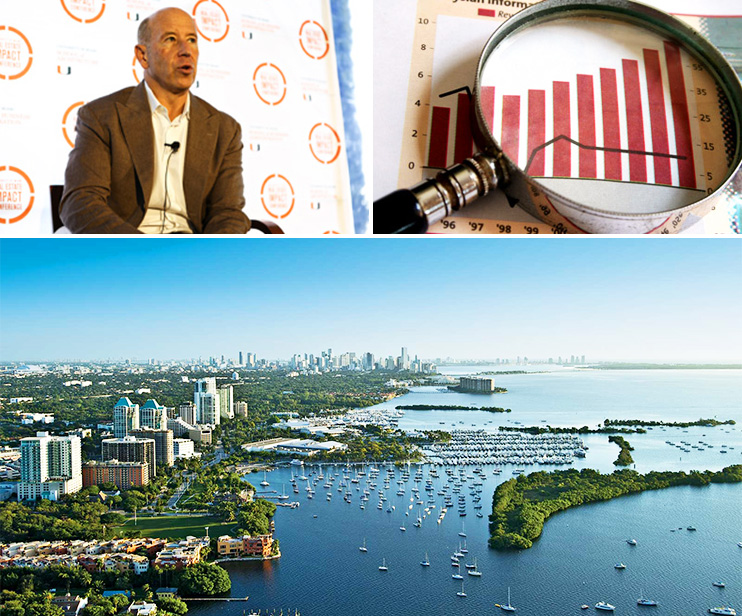 Residential and commercial real estate markets in South Florida are popular with international investors, as well as homeowners who want to get close to the downtown cores.
The third annual University of Miami Real Estate Impact Conference held about 200 people, and included a keynote session from Starwood Capital Group CEO, Barry Sternlicht, and was moderated by UM President Donna E. Shalala. Sternlicht noted hotel room rates in Miami, plus the local occupancy rates, in addition to the extremely popular events, such as the Miami International Boat Show and the South Beach Wine and Food Festival, made Miami a popular place to visit and live.
Sternlicht said that Florida's lack of income tax brings in companies and successful individuals to reside. "Everyone wants to come here," he said. "Also, you have really low taxes." The generation of baby boomers are coming to Miami because of the low state taxes. Sometimes even those who are not as successful.
Miami is reaching international levels, due to its low tax rates, its booming social scene, and its prestige for being one of the best places to live.
Source: miamiherald.com
Photo credit: Barry Sternlicht - bus.miami.edu, Statistics - jumpartmedia.com, Coconut Grove aerial - exmiami.org
Share your thoughts with us
Sign up now
Get news and updates delivered to your inbox