South Floridian Trend to All-Cash Purchases
May 13, 2014 May 13, 2014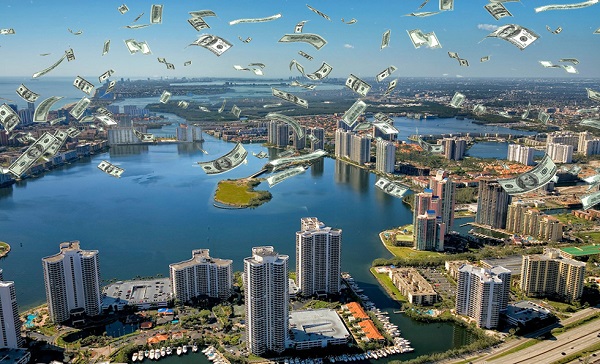 A trend in home purchases are becoming a common occurrence in South Florida. RealtyTrac data says many people are switching from financing to all-cash deals for their homes.
In the first quarter of 2014, 67% of sales for new and existing home purchases in South Florida were all-cash deals, according to RealtyTrac data.
South Florida ranked second place in the United States for all-cash deals, with only the Cape Coral-Fort Myers area higher at 74% all-cash purchases.
Furthermore, seven Florida metropolitan areas ranked in the top seven spots for the highest percentage of all cash deals for homes.
RealtyTrac is a California-based real estate information company and online marketplace for foreclosed and defaulted homes in the U.S. It was founded in 1993 by Derek White, and Brandon Moore is currently CEO. RealtyTrac publishes a monthly U.S. Foreclosure Market Report for public use.
Source: therealdeal.com
Photo credit: Aerial view - mypriveisland.com, Money - unitedfrontdesign.net
Share your thoughts with us
Sign up now
Get news and updates delivered to your inbox