Sunset Harbour Condo Market Going Strong
Oct 07, 2019 October 07, 2019
Nestled in the northwest corner of South Beach and overlooking Biscayne Bay is the quiet and tranquil Sunset Harbour, a micro-neighborhood that stands out from its surroundings in South Beach on a number of levels.
Locals love to call Sunset Harbour home. In fact, they love it so much that the Sunset Harbour condo market is defying the rest of the market in big ways.


Sunset Harbour Condo Market Stats
For example, 12 units sold at Sunset Harbour Condo (North and South) in the last 6 months, with only 19 available as of the publish date of this article. With an average of 2 sales monthly and 9.5 months of inventory, Sunset Harbour is enjoying a healthy, balanced real estate market right now. In comparison, the surrounding 33139 area had much higher inventory levels, averaging 19 months of inventory in the South Beach area as a whole.
Months of inventory refers to the number of months it would take to sell out all currently listed properties at the current rate of sales if no new properties entered the market. This number can help consumers gauge the health of a real estate market and help you determine when to buy and sell.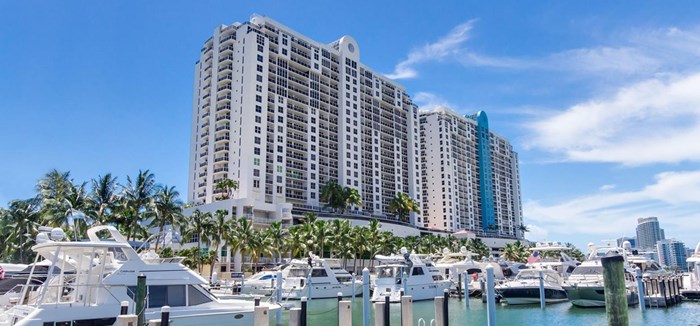 Sunset Harbour Condo (North and South) - Miami Beach, FL

In the South Florida area, a balanced market, with a roughly equal number of buyers and sellers, would mean anywhere from six to 12 months of supply. If months of inventory are much higher than this, it is called a "Buyer's Market," which refers to a market that has more supply than demand, giving buyers an advantage.
Most of South Beach is currently in a buyer's market, while Sunset Harbour retains a healthier, and more balanced market favoring both buyers and sellers.


What Makes Sunset Harbour Special?
Sunset Harbour is a unique blend of urban sophistication with easy walkability and close proximity to everything that South Beach has to offer without being in the center of the mix.
With its breezy climate, serene bay views, and the refreshing promenade at Maurice Gibb Memorial Park, Sunset Harbour is one of the most laid-back neighborhoods in South Beach. Yet, it's also one of the busiest, with all of the most essential retail offerings that locals demand and thrive on within walking distance of one another. What keeps it quiet while also busy is that almost everybody is on foot here, a major departure from the car-dependent lifestyle found across most of Miami.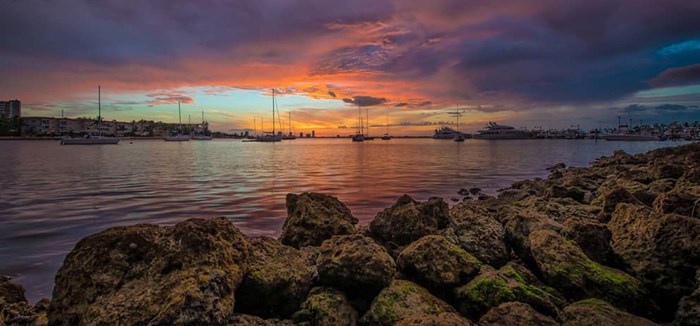 Maurice Gibb Memorial Park - Photo credit: Edin Chavez

You'll find greengrocers and juice bars, fitness centers and yoga studios, intermixed with high-end restaurants, cafés, and bars, all within a few steps of the intersection of Lincoln and Alton Roads, which leads to a gamut of other offerings. Yet the Sunset Harbour neighborhood manages to retain its unique easygoing flavor, tucked away between the hustle and bustle of South Beach's busiest shopping, dining and nightlife district, and the serenity of the Venetian Causeway.
If you're in the market for a fabulous condo in one of Miami's most desirable neighborhoods, don't make any hasty decisions without first checking out Sunset Harbour - Paradise Found in the heart of Miami Beach.


---
Share your thoughts with us
Sign up now
Get news and updates delivered to your inbox