Superblue, Miami's First Experiential Art Space, is Coming to Allapattah
Aug 12, 2020 August 12, 2020
If you're an art lover, you may be feeling a little blue these past months. With the Miami art scene, like many other major art cities, including Art Basel, relying on virtual exhibitions, a seasoned New York Art gallery has the solution to your art blues -- and it's called Superblue and it's coming to Miami this December. 
So, what is Superblue? Many people aren't always clear of what the term "installation art" or "experiential" means in the art world. And if you're one of them, don't worry… You'll get to change that. Miami's art culture and artsy public, which has long been exposed to giant and space-transforming installations such as Christo's "Surrounded Islands" and the many pop-up installations that we see yearly during Art Basel and Miami Art Week, is fully ripe for an experiential extravaganza such as Superblue.
Set in a 50,000 square foot warehouse in the newly burgeoning Allapattah Arts District just north of the Miami Design District and directly across the street from the new site of the legendary and cutting edge Rubell Museum, Superblue will provide a new, transcendental environment in which experiential art will reign supreme.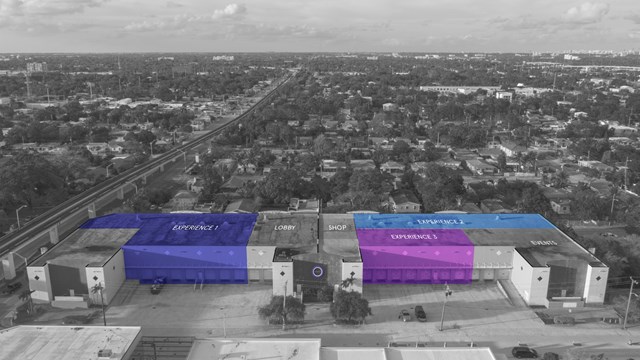 Photo: Moris Moreno


Featuring large-scale and fully immersive long-term and short-term interactive art installations, Superblue is neither a gallery nor a museum. Rather it will be an experiential art space that will provide magical opportunities for art lovers, along with everybody's inner child, to experience innovative and previously unimagined realities and new dimensions.
The brainchild of founders Marc Glimcher, President & CEO of Pace Gallery in New York, along with Mollie Dent-Brocklehurst, Superblue is a not another space in which to warehouse or sell precious art pieces, but rather it's an engine that will transport visitors into novel and otherworldly art experiences. Think along the lines of Yayoi Kusama's powerfully immersive "Infinity Mirrors,"  Pippilotti Rists' magical "Sip My Ocean," and Valentino Vettori's "Arcadia Earth," which recently took viewers on a journey through the consequences of climate change in New York.
Superblue will also feature works powered by digital technology and virtual reality such as the immersive and totally mind-blowing experiential exhibits now popular in the Tokyo Digital Museum and other locations around the world that are taking the art world by storm.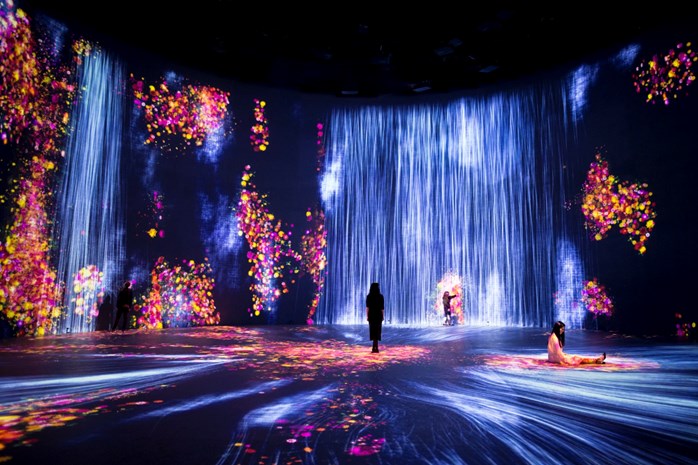 Superblue teamLab universe of water particles in the tank transcending boundaries


Superblue is. Although Glimcher will be active as the Chairman of the Board of Superblue, he has clarified that the space will be an entirely separate enterprise from Pace Gallery. Superblue CEO Christy MacLear, formerly of the Robert Rauschenberg Foundation, will be working alongside COO Marcy Davis, a former Cirque du Soleil executive.  Miami native Shantelle Rodriguez is the Director of the space, following her experience as Art Director at Wynwood Walls. 
MacLear explained that the concept behind Superblue is a response to evolutions that have been occurring all over the art world, based on people's increasing need to feel connected to others through shared encounters while immersed in spaces that provide mind-altering experiences. 
"There's a whole new market," she explained.  "Young people are less interested in objects and more interested in experiences." 
Superblue could not come at a better time, as it will provide opportunities for Miamians as well as visitors to get out and experience art and culture while still observing social distancing, as entry to Superblue will be scheduled by time tickets in order to provide visitors plenty of space and relative safety and privacy in which to experience the magic. While this plan was devised before the pandemic hit, as a means to enhance the experience for viewers, it fits perfectly with the city's current need to provide elevating cultural experiences in safe environments.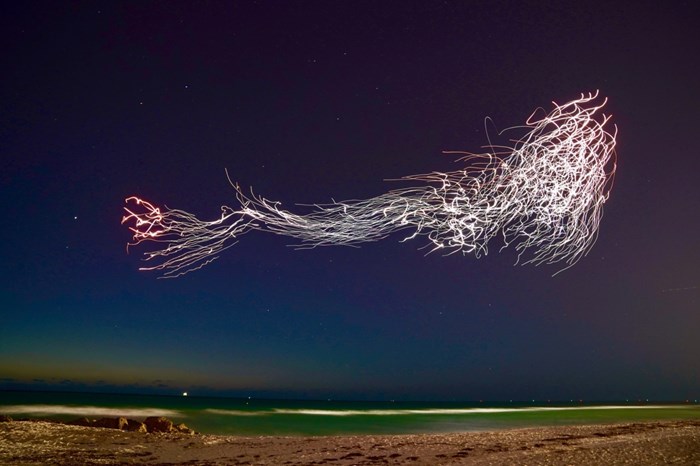 Superblue Drift Franchise Freedom Art Basel Miami

And of course, there's the social media factor. In these times of declining opportunities to post exciting adventures on social media, these immersive experiential installations will provide incredibly impressive backgrounds for awesome photos to post on Instagram. And that's something everybody will be looking forward to at the end of this seemingly eternal and socially challenging 2020.


---

Cover Photo: Moris Moreno
Share your thoughts with us
Sign up now
Get news and updates delivered to your inbox