Tax Funding Issues Might Cut the Marriott Convention Center in Half
Apr 22, 2015 April 22, 2015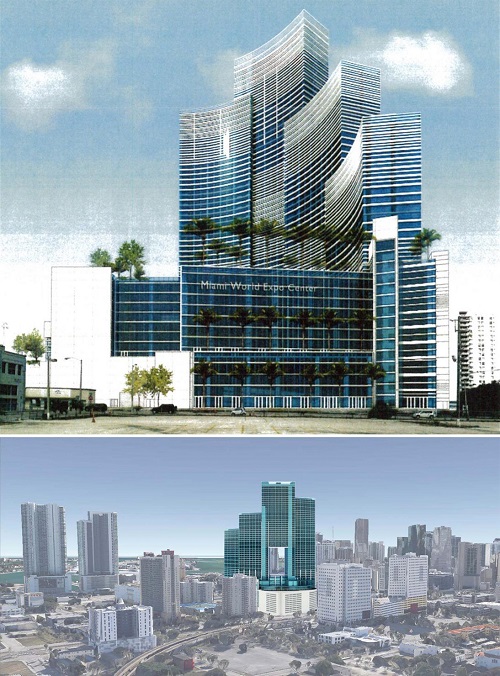 As MDM Development Group looks to the future, they may struggle with funding and have to downsize their plans for a Marriott convention hotel in Miami without tax grants.
MDM needs $115 million in tax rebates all the way through 2042. Without this funding, MDM could redevelop the Marriott into a 1,000 room hotel with 200,000 square-feet of convention space. These numbers are downsized from their original approval of 1,800 rooms and 400,000 square-feet of convention space.
The tax rebate would be on top of an $88 million grant that was already approved for the Miami Worldcenter. MDM is purchasing the property from the Miami Worldcenter to build the Marriott Marquis World Convention Center.
If the CRA of Overtown decides to approve the tax rebates, they would provide part of them through 2030, when the CRA expires. On the opposite end of the deal, Miami officials need to approve a higher tax payment to the CRA until 2030, then add the 2030 to 2042 tax rebates to the deal later on.
Any city funding that the developer might have received will most likely be vetoed by Tomas Regalado, the Mayor of Miami.
Source: thenextmiami.com
Photo credit: Marriott - thenextmiami.com
Share your thoughts with us
Sign up now
Get news and updates delivered to your inbox