TechWeek conference heats up Miami
Apr 29, 2014 April 29, 2014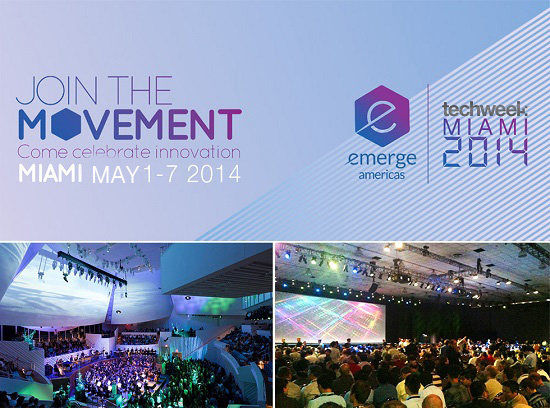 On April 10th, the Technology Foundation of the Americas announced the launch of the eMerge Americas TechWeek 2014 conference. Their goal is to set Miami as the technology hub for Latin America. The event will run from May 1st to May 7th.
Coming to be known as "TechWeek," businesses come from all over the world to connect with other industry leaders and investors, specifically, Latin America's business executives, IT decision-makers, and innovative experts.
The annual event brings in the world's leading technology experts to South Florida to showcase their developing projects to boost industry growth in the Americas. The event will include discussions, networking, and workshops to give leaders experience with the latest technologies.
eMerge Americas impacts the Miami general public as well. The real estate sector will be a large industry in these upcoming weeks, and hopefully months, to come due to the increase of Latin American traffic and start-ups in the technology industries.
The eMerge conference will create a foundation for many entrepreneurs to create high-tech start-ups in the Miami area. The conference will allow for many start-up businesses to network with the investors they want, and the industry expertise they need.
Miami has been progressing in their technological prestige, and according to a report by a team at the Martin Prosperity Institute at the University of Toronto's Rotman School of Management, Silicon Valley is being replaced by urban centers as the focal point of high-tech venture capital funded start-ups. In fact, some are calling Miami the southeastern Silicon Valley, or "Silicon Beach" because of the uprising of Miami's technological standing.
Source: therealdeal.com
Photo credit: Conference - groupon.com, miami.aiga.org, vectorfabrics.com
Share your thoughts with us
Sign up now
Get news and updates delivered to your inbox