The 5 Most Luxurious Condo Buildings in Edgewater, Miami 2021
Aug 15, 2021 August 15, 2021
The previously low-key Edgewater neighborhood has emerged as one of the most desired locations for luxurious living in Miami. Some of the most luxurious and most sought after new condo developments in Miami are under construction in this waterfront neighborhood.  
Surrounded by the eight-acre Margaret Pace Park, Edgewater is one of Miami's favorite neighborhoods for those wanting to be close to everything. we are ranking the top 5 most luxurious condo buildings in this family-friendly neighborhood to give you an idea of the price point and quality of life you can expect if you're looking at a tranquil, yet high-end and bayfront residence in Miami that is close to everything.


---
Why Choose the Miami Neighborhood of Edgewater?
---

Edgewater is one of the hottest Miami neighborhoods right now and for several reasons. First, it's close to everything -- the beaches, the arts district and museums, public transportation stations, downtown Miami and the financial hub of Brickell, airports, the Miami Design District. Living in Edgewater also gives you access to the top shopping venues of Midtown, world-class art, dining and coffee shops of Wynwood, and stellar design plus luxury brands of the Design District. To top it off,  you're ten minutes from Brickell's financial center, incredible shops at Brickell City Centre, and you're also 10 minutes from South Beach via the scenic Venetian Causeway.
A second reason that Edgewater is one of Miami's best neighborhoods is that it is a waterfront neighborhood. Sitting on the edge of Biscayne Bay, this family-friendly neighborhood (check top family friendly condos here) offers incredible views for miles, including of Biscayne Bay and further to the ocean if you're on a high floor, as well as all of Miami. Edgewater is a complete waterfront community, and has a great walkscore of 92 (from the Aria on the Bay), and higher than average public transit score of 54.



The neighborhood is also home to the eight-acre, waterfront and dog-friendly Margaret Pace Park, which is popular among fitness lovers for its Bayfront jogging paths, tennis courts, volleyball and basketball courts, dog parks for both small and big dogs, and drop-in points for basic watersports like paddle boarding or kayaking. The tiny neighborhood boasts of a larger-than-life collection of eateries, too. 
Third, recent interest in the neighborhood has brought top design names from around the world to build incredible condo buildings at some of the best price points in all of Miami. In fact, in 2020, Edgewater was named the 4th best South Florida neighborhood to live in out of Miami Dade, Broward and Palm Beach counties. And from an investor and market standpoint, Edgewater is performing exceptionally well within the Greater Downtown Miami neighborhoods. 
So take a look at the best of the Top 5 most luxurious condo buildings in Edgewater, Miami  below. 


---
The Best of the Best Condos in Edgewater
---

5. 

Paramount Bay
- 2020 N Bayshore Drive, Edgewater
Average Listing Price: $829 per sq ft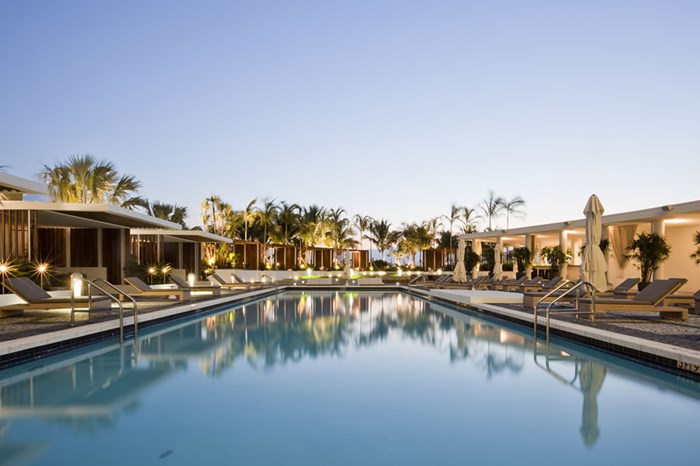 This Bayfront property sits directly on Biscayne Bay and will never have its views obscured. Built in 2012, Paramount Bay was designed by Arquitectonica and has interiors and common spaces designed by music sensation Lenny Kravitz for tropical luxury. 
Featuring 346 ultra-luxury residences laid out across 47 stories, each with their own elevator entry, amenities at this high-rise include a grand club room for entertainment, 91-foot-long pool with cabanas and outdoor games, separate sunrise and sunset waterfront pools, pilates studio, business lounge, pedestrian streetscape with outdoor cafe, on-site car wash service and more. To look at condos available for sale at Paramount Bay, go here.

4.

Paraiso Bay
- 650 NE 32nd Street, Edgewater
Average Listing Price: $891 per sq ft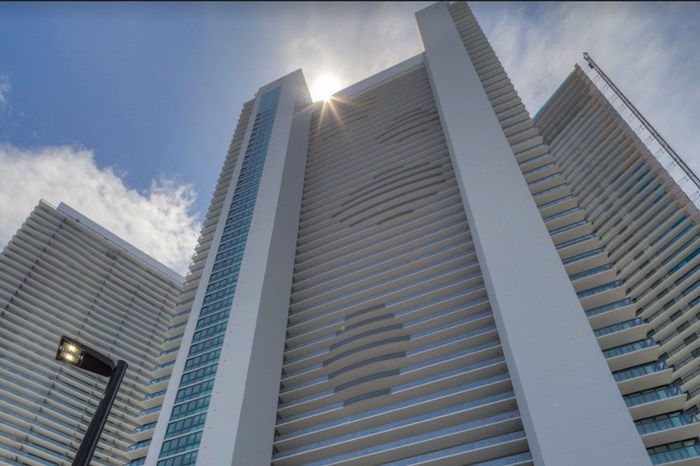 Part of the ultra-luxury, bayfront Paraiso complex, this soaring tower rises 52 stories and houses 300 condo residences. Arquitectonica also designed this gorgeous building that was completed in 2018. 
Amenities at this grand complex include curated art displays throughout, an elevated resort deck with zero-entry pool, outdoor spa, cabanas and jogging circuit, clubroom, "Garden of Eden," private screening room, health spa, wine tasting salon, two lighted tennis courts and a private bayfront beach club featuring a pool, lounge, marina with exclusive slips and the popular Amara at Paraiso restaurant. To see available condos for sale at Paraiso Bay, go here.
Average Listing Price: $1,008 per sq ft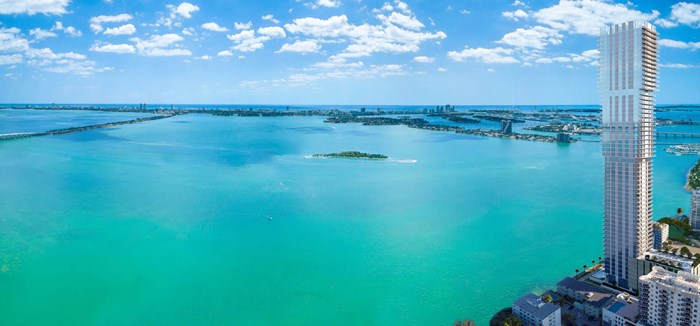 This is the first luxury boutique tower in Edgewater that houses only two residences per floor. The three-tier, exclamation point-like waterfront tower features only 100 luxury condos spread across the 57 floors. Designed by one of the top international interior designers, the French Jean-Louis Deniot, Elysee's classic-contemporary interiors are at once bold, glamorous, elegant, and timeless. 
Its list of five-star amenities includes a 7th floor health club with resort-style lap pool, poolside bar, BBQ terrace, outdoor summer kitchen, dedicated spa, blow dry bar, waterfront fitness center and yoga studio. The 30th floor sky lounge is home to a grand salon with 360-degree views, grand dining room with wine cooler, library, private theater, chef-grade commercial kitchen and teen lounge. Other amenities include a bayfront sunrise pool, owner's bayfront lounge, two guest suites, a Premium Elysee Attaché service that covers everything from moving to personal shopping, automated parking and more. To see available condos for sale at Elysee, go here. 

2.

Gran Paraiso
- 480 NE 31 Street, Edgewater
Average Listing Price: $1,020 per sq ft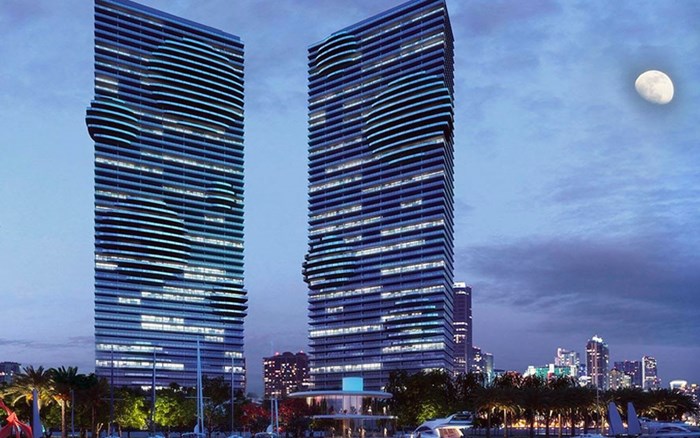 Gran Paraiso is an ultra-luxury tower perched right on the Bay in the Paraiso quadruple-condo building complex. It has 317 exclusive residences spread across 53 floors, with its interiors designed by one of the top international designers, Italian Piero Lissoni, who is also known as the master of contemporary design. 
There are only seven residences per floor, featuring flow-through floor plans enhanced by rich materials, clean lines, and exquisite water views. Shared amenities at this ultra-luxury complex include a resort deck, health spa, private screening room, wine tasting salon, "Garden of Eden," two lighted tennis courts, permanent installation of curated art throughout, residents-only bayfront beach club featuring a private pool, lounge, marina with private slips and the popular Michael Schwartz-helmed Amara at Paraiso, plus much more. To see available condos for sale at Gran Paraiso, go here. 
And the Winner of the Best Condo in Edgewater in Terms of Luxury Goes To . . .

1.

One Paraiso
– 3131 NE 7th Avenue, Edgewater
Average Listing Price: $1,380 per sq ft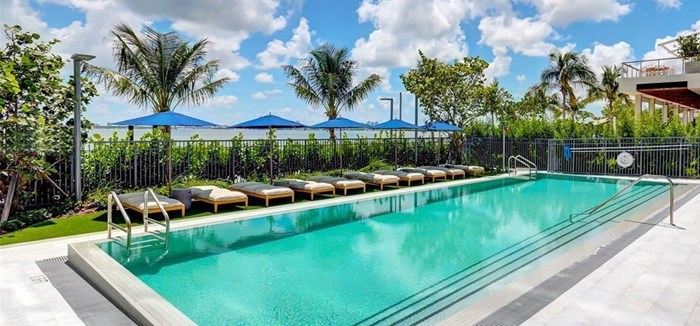 This ultra-luxury option is also one of four in the Paraiso complex. With interiors designed by the master of contemporary design, Piero Lissoni, the waterfront new-construction houses 276 elegant residences sprinkled across 53 stories. 
Residents enjoy access to two full floors of amenities (10th and 11th) inclusive of a lap pool, zero-entry pool, spa, party room, business center, library, wine tasting salon, theater and children's playroom. Other amenities include two lighted tennis courts, ground-level tanning pool, permanent installation of curated art throughout including works by Pablo Atchugarry and a bayfront beach club featuring a private pool, lounge, marina with private slips and Michael Schwartz-helmed restaurant. 


---
Premium Edgewater Pre-construction Condos 
---
Average Listing Price: $1,286 per sq ft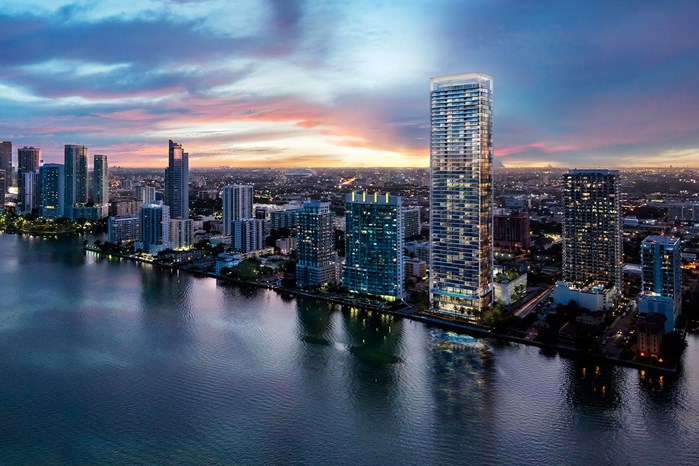 This is the first-ever residential venture by the house of Missoni. Bringing the Italian fashion brand's colorful world to town, this ultra-luxury tower features 249 residences housed in 57 stories with interiors designed by New York's Paris Forino. Residents will be treated to full floors of exceptional amenities. On the 5th floor, residents will find a hair and nail salon, kids' club and play area, pet spa and game room. 
The 6th floor entails a bayside terrace with cantilevered pool, outdoor deck with lounge seating, indoor terrace lounge, party room and private screening room. The 7th floor pool deck brings with it an Olympic-length pool, lounge pool, kids' splash pad, whirlpool spa, two resident lounges, children's play lawn, elevated tennis court and more. Connected by an outdoor bridge, there is also a private yoga studio, 1,700 sq. ft. fitness center, private training room and spa housed on the seventh floor.
Average Listing Price: N/A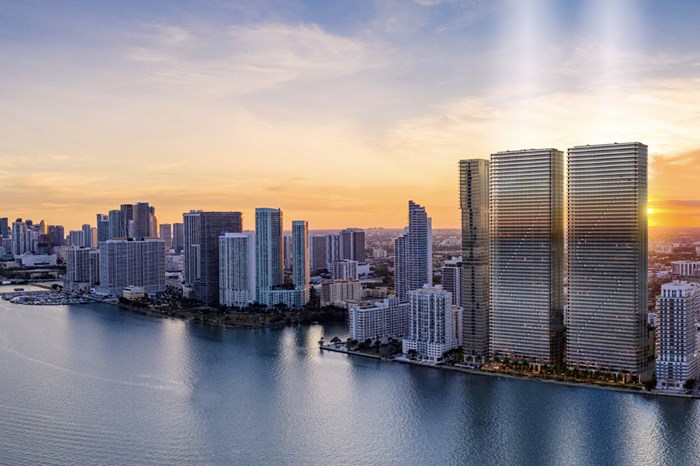 After successfully completing Aria on the Bay in 2018, Melo Group launched sales for the tallest waterfront twin towers to be developed in the United States. The ambitious Aria Reserve will feature two, 60-story condo towers rising on 5+ acres of waterfront reserve. Expected to break ground in early 2022, the stunning twin towers designed by Arquitectonica will offer a total of 782 luxury residences with interiors styled by the MORADA Haute Furniture Boutique.
Delivering more space per unit than many of its neighboring condos, the one- to four-bedroom residences range in size between 1,100 and 2,600 square feet. Each Aria Reserve residence will feature direct bay views, an East to West flow-through floor plan, dedicated office or bonus room, 10-foot-high ceilings and 11-foot-deep terraces and various interior finish options, as well as seasonal rentals. Buyers will also have a choice of 15 penthouses, ranging from 3,500 to over 9,000 square feet, and 3 tri-level penthouse mansions featuring private rooftop pool decks with summer kitchens.
Complementing the thoughtfully curated residences is an equally impressive list of luxury amenities. Residents have access to a 2-acre recreation deck, complete with a semi-Olympic sized lap pool, a whirlpool spa, children's splash pad, teen lounge and gaming center, and playground. For sports-minded residents, Aria Reserve will offer tennis courts, basketball courts, paddle courts, miniature golf, an indoor-outdoor wellness center, gym, meditation garden, and more. All landscaping in and around the amenity deck will be designed by ArquitectonicaGEO.


---
How Safe is Edgewater?
---

Edgewater is one of the safer neighborhoods in Miami and registers a lower crime rate than most districts. This is why it ranks No. 4 on 'South Florida's Best Places to Live in 2020'. With an overall grade of 'A+', this primarily residential neighborhood gets an "A" for "good for family" living and "A+" for "nightlife" in its niche.com report card. 


---
Best Restaurants in Edgewater (and nearby Midtown)
---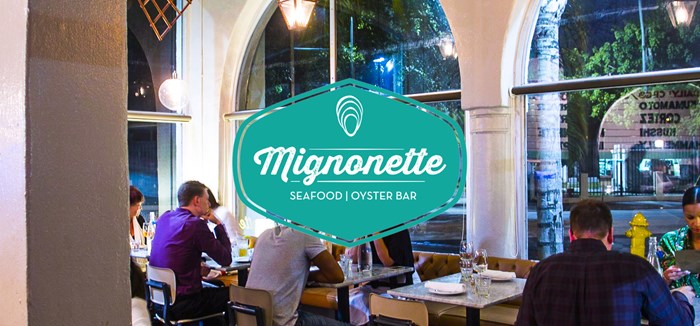 Mignonette - Edgewater, Miami

Edgewater may be known as a residential neighborhood, but it does not disappoint when it comes to quality places to eat:
Next door at Midtown, you can find the best places to unwind like Lagniappe, the Sugarcane Raw Bar and Grill and Tap 42.


---
Shopping in Edgewater and Midtown
---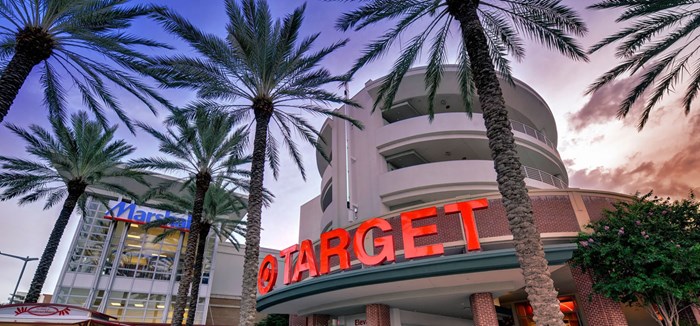 Shops at Midtown - Miami

Edgewater has mostly neighborhood-y, daily life types of shopping options, as opposed to fancy retail options, except for a few boutiques here and there. You can find a nice Publix at 18th and Biscayne along with a few pharmacies in the neighborhood. You will also find Starbucks down at the Publix, and another on NE 30th Street. Most supermarkets have been announced for the neighborhood as well. 
However, when it comes to serious shopping, you will need to head out of Edgewater. The Shops at Midtown Miami house all the basics like Target, West Elm, Marshalls, HomeGoods, GUESS and Ross, along with a Starbucks and lots of eateries. The Design District next door is home to ultra luxury brands, both in the name of fashion and interiors. Wynwood is where you will find all the edgy stuff. And, the Brickell City Centre, which is a few minutes drive, has a wider selection of feel-good and European luxury retail.


---
The Best Located Condo in Edgewater
---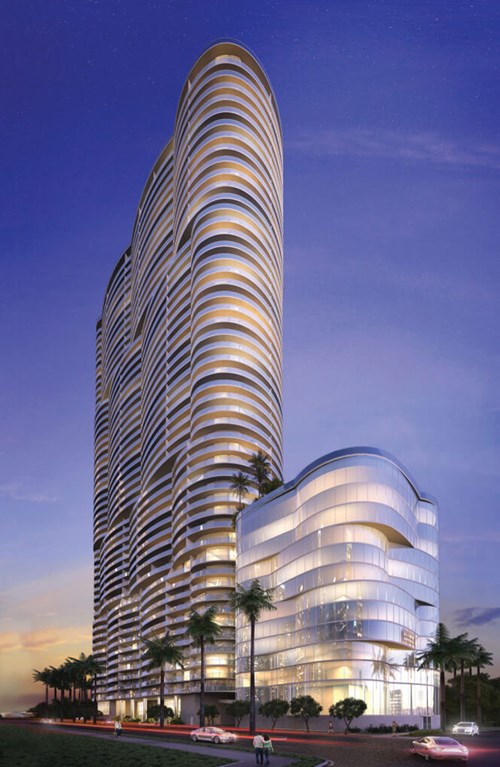 Naming just one well-located building in Edgewater is tough for this well-connected neighborhood. However, considering direct access to nature, ample parking space, and an easy walk to the grocery store, we're biased to pick Aria on the Bay. This waterfront condo building stands across the lush Margaret Pace Park, is a block away from Publix, and is only a block-and-a-half from the Metromover station as well as the Venetian Causeway (to head to the beach).
Some honorable mentions include Biscayne Beach, the Paraiso District's Gran Paraiso, One Paraiso, Paraiso Bayviews and Paraiso Bay, since they are waterfront and an easier walk to Midtown plus the Design District.
If you are looking for the top luxury buildings in Edgewater for sale, give us a call or email anytime, or browse through our selection and check out the living environments each of these condos have to offer.
All price per square foot numbers are based on the time of publication of this blog and subject to change at any notice.
Share your thoughts with us
Sign up now
Get news and updates delivered to your inbox