The 7 Best Vegan Restaurants in Miami
Dec 17, 2019 December 17, 2019
Miami's culinary landscape is known to be top notch, rivaling its fitness and wellness culture. So, should we be surprised that Miami was recently named the "Top Vegan-Friendly City in America," with almost one in four eateries serving vegan options as part of their menu, according to this study by Hayes and Jarvis? Taking a cue from our latest chart-topping status, here's the Top 7 Vegan Restaurants in Miami, plus a bonus bakery! Who says vegan isn't mouthwateringly tasty?


850 Commerce St., South Beach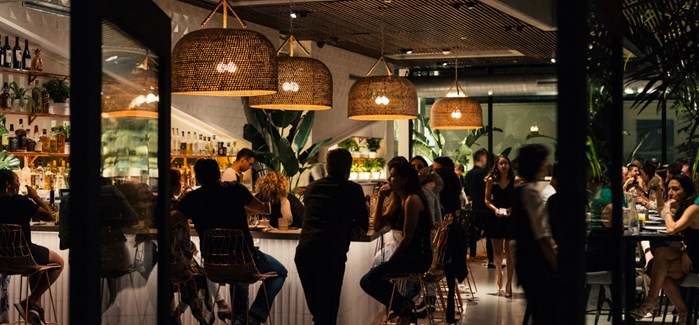 This Toronto import is one of the most popular vegan restaurants in Miami. Serving 100% plant-based fare in a chic SoFi locale, their burgers, lettuce wraps, and unique sushi bar have guests coming back for more. Their exceptional beverage menu features one-of-a-kind concoctions such as aloe vera gin and activated charcoal bourbon. The restaurant has indoor-outdoor seating and its own rooftop farm to source fresh herbs and microgreens daily.
Following in on its South Beach success, Planta is now expanding its Miami footprint with a brand-new site in Coconut Grove. The CocoWalk restaurant is slated to serve vegan renditions of popular Asian dishes like udon noodles, fried rice, dumplings, and of course sushi rolls and salads.


105 NE 24th St., Edgewater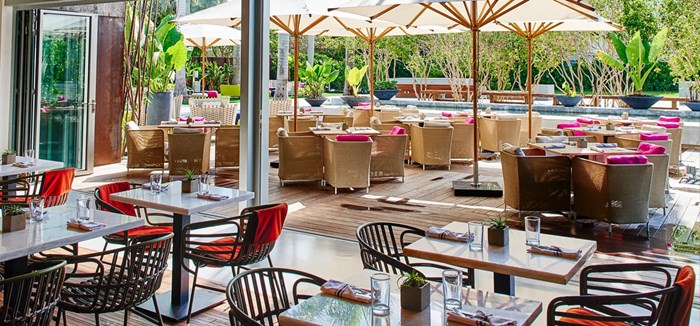 Previously known as Plant Food and Wine, this upscale restaurant with expansive open air seating serves raw and cooked dishes made with locally sourced ingredients . Over 67 varieties of edible flowers and micro greens are sourced from their own Paradise Farms. Surrounded by the gurgling fountains and lush scenery of the holistic wellness center Sacred Space, Plant serves a globally-inspired menu topped by harvest dumplings, cacio di funghi, sous vide mushrooms, beet tostada, banana leaf tamale, and summer squash lasagna. The restaurant also serves kosher and gluten-free options along with a full menu of biodynamic and organic spirits.


2616 NW 5th Ave., Wynwood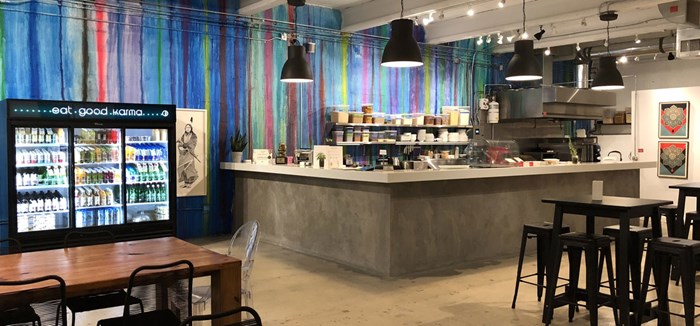 This Wynwood café is best known for its stone-fired pizzas, burgers, arepas, and Cuban burritos. In fact, it was also voted to have the 'Best Veggie Burger in America' at the 2016 Seed Food & Wine Festival. The award-winning burger is known to please even the most devoted of meat lovers. A must-visit for every health-conscious diner, Chef Diego Tosoni is famous for crafting wholesome, nutrition-based dishes.


1670 James Avenue, South Beach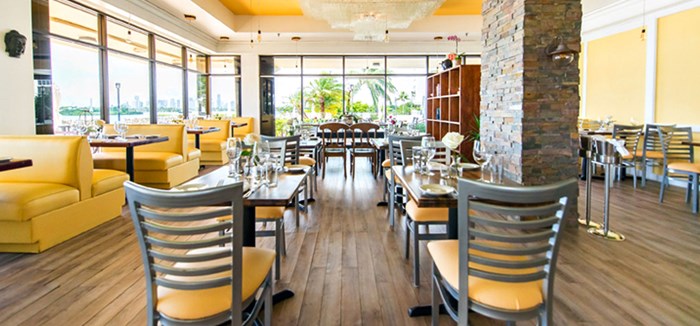 This fine dining restaurant serves gourmet vegan in an intimate setting. Regulars swear by their ropa vieja empanada, cashew ricotta, spinach ravioli, and creamy turmeric kale. Started by three Italian guys, the regional influences in their cuisine is just inevitable. However, they also serve scrumptious raw green tacos and a delicious raw pad Thai.


172 NW 24th St., Wynwood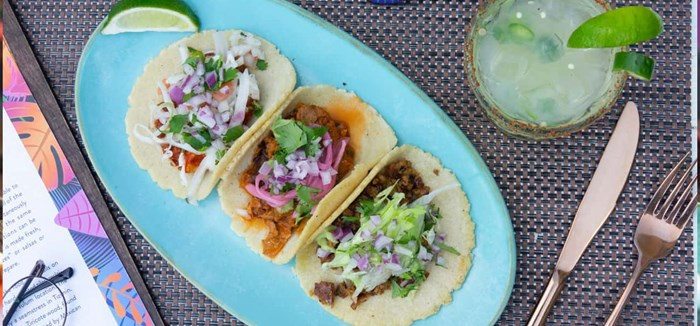 This Mexican restaurant proves that even vegans can enjoy their tacos as much as anyone else. Concerned about the environmental and health issues caused by the mass consumption of meat, Chef Charly started creating 100% vegan recipes emulating the textures and flavors of meat. His most popular dishes include carne asada tacos, elote, meat lovers' burritos, and nachos machos. Best part, the restaurant stays open till late on weekends, making for a healthy bite for bar-hoppers.


80 NE 2nd Ave., Downtown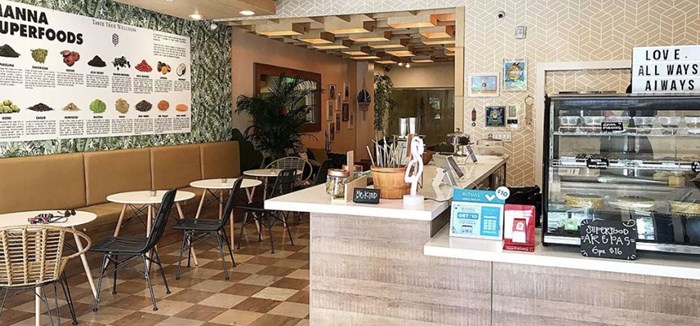 This minimalist café serves an inspiring medley of dishes, treating "food as the first and best medicine." Its superfood avocado arepa comes highly recommended and is guaranteed to win you over. Other must-tries from their plant-based menu include raw falafel noritos (burritos wrapped in nori), coconut meat ceviches, and veggie bowls.

3099 NE 163rd St, North Miami Beach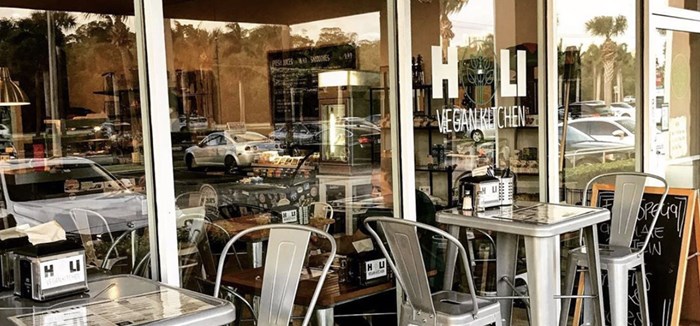 This rustic-chic café serves a menu full of comfort food. One can't go wrong ordering their famous jerk tempeh panini, warm tex mex bowl, or portobello grilled cheese sandwich. The vegan sister duo also makes sure to pair their delightful dishes with gold medal award-winning wines from their very own Argentinean winery. The restaurant has an equally famous location at 6411 Biscayne Blvd in MiMo district.


Sweet Stuff
2322 NE 2nd Ave., Edgewater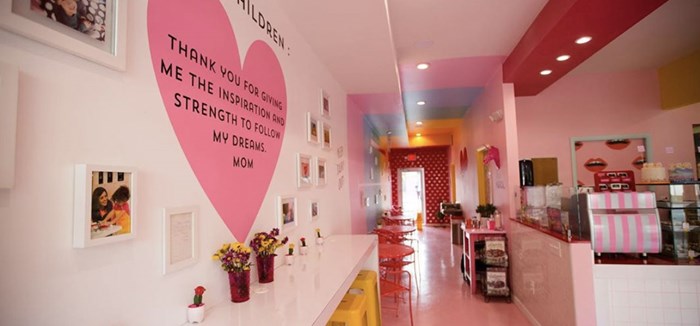 After all those vegan eats, it's time for some vegan sweet treats. Bunnie Cakes comes from an inspiring mother of five struggling to find a cake for her dairy-allergic two-year-old. Today, the bakery is known for dishing out more than 17 varieties of the most delicious, dairy-free, nut-free, gluten-free, soy-free, vegan cupcakes. They also make equally tempting cookies, donuts, brownies, empanadas, sandwiches, and pizza rolls.

Share your thoughts with us
Sign up now
Get news and updates delivered to your inbox