The Best Miami Neighborhood: Coconut Grove vs Coral Gables?
Sep 13, 2021 September 13, 2021
If you're looking for a new home in Miami, whether to buy or rent, you may have heard about some of Miami's most iconic neighborhoods, such as Coconut Grove and Coral Gables. While these are two highly desirable neighborhoods, and they share some similarities, they each have their distinct flavor. 
For starters, Coconut Grove is a neighborhood in the City of Miami, while Coral Gables is an altogether separate municipality, with its own government. Our Miami Neighborhood Comparison can give you a better idea of how these two areas compare to one another so you can know which neighborhood is best for you!

Miami Lifestyle: Coconut Grove vs Coral Gables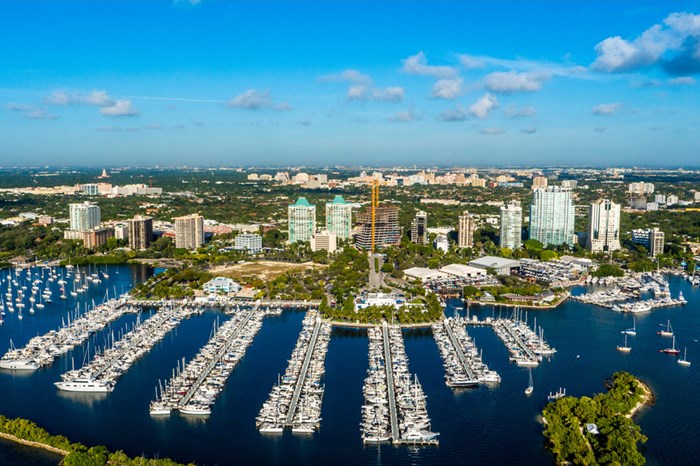 Coconut Grove Marina - Photo courtesy of CoconutGrove.com

Coconut Grove is a historical neighborhood, established in 1825, and enjoys a rich history and distinct Caribbean flavor. A favorite among artists, bohemians and nature lovers, Coconut Grove is also a haven for sailors and those who love coastal living and boats. In fact, the Grove is known for its many sailing clubs and boating activities. Its streets are shaded by a lush, green canopy provided by majestic banyans, grand poincianas, and other tropical trees. There's even a population of exotic bird species in the area, including wild peacocks that roam the streets freely, and colonies of parrots escaped from the pet trade who have set up housekeeping in the canopy.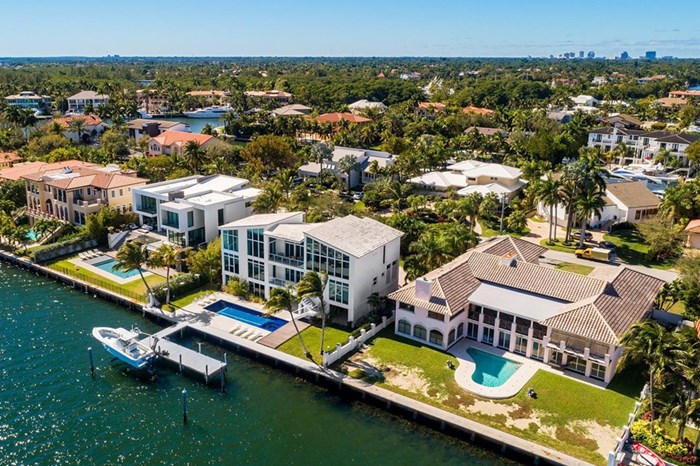 Coral Gables residential community

Coral Gables, known as the "City Beautiful," is also a historical neighborhood and was the third municipality to be incorporated in Miami-Dade County, after Miami and Miami Beach. Initially, it was a community of single-family homes. While Coral Gables began as an upper-middle-class enclave of sprawling homesites housing the faculty at the University of Miami, it has grown into a diverse city with an artsy, elegant lifestyle. The area has retained its Mediterranean architectural charm, and there are now a variety of housing and lifestyle options to choose from. Known for its lively cultural and academic scene, Coral Gables has long been a haven for intellectuals and those who love to live close to the city but are surrounded by residential tranquility. 

Business: Coconut Grove vs Coral Gables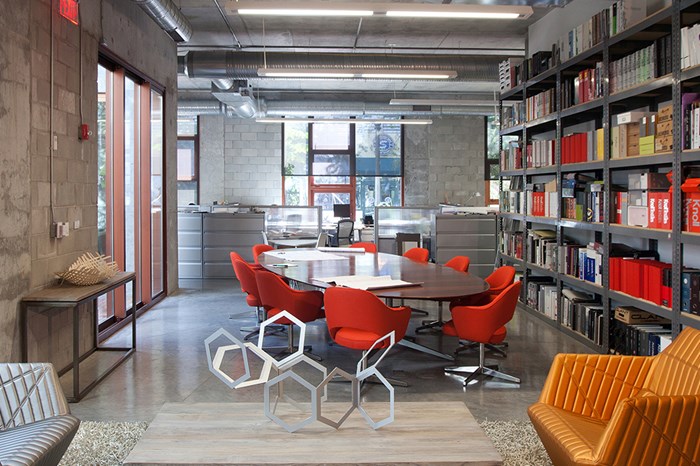 Arquitectonica offices. Photo courtesy of Arquitectonica

Coconut Grove is a primarily residential but mixed-use community with a commercial district marked by small private businesses and professional service providers, as well as an assortment of retail shops and boutiques, and a vast array of restaurants. Many people work at home in Coconut Grove, and the area is home to several creative firms, including large media production businesses and recording studios.
The Grove is also home to internationally acclaimed architecture firms, including Arquitectonica, Reveulta Architecture, Strang Design (Max Strang), and Beame Architectural Partnership, as well as several of Miami's top real estate development companies, including Terra Group, Alta Developers, and Swerdlow Group.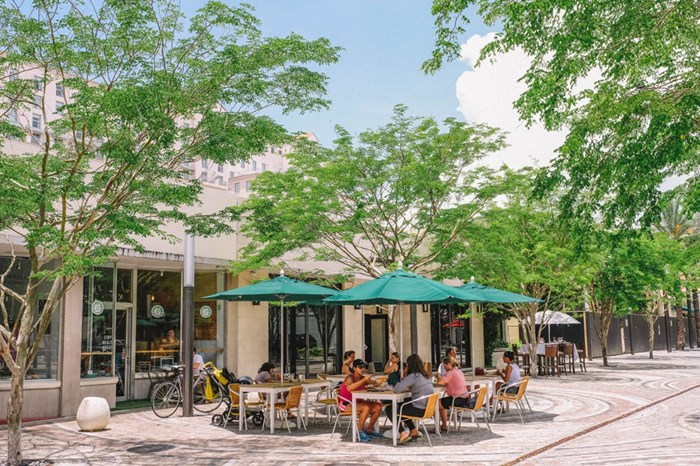 The city of Coral Gables, in addition to its residential areas, also has an impressive downtown business center with over 100 multinational corporations operating branches or headquarter offices in the area. Today, there are a wide array of businesses in Coral Gables, including hospitals, cosmetic medical facilities and other health care providers, retail shops and luxury brands, and professional service providers such as attorneys, accountants, designers, and real estate agents. The heart of Coral Gables is Miracle Mile, which is lined with shops, cafes, and restaurants. 

Miami Walkability and Transportation: Coconut Grove vs Coral Gables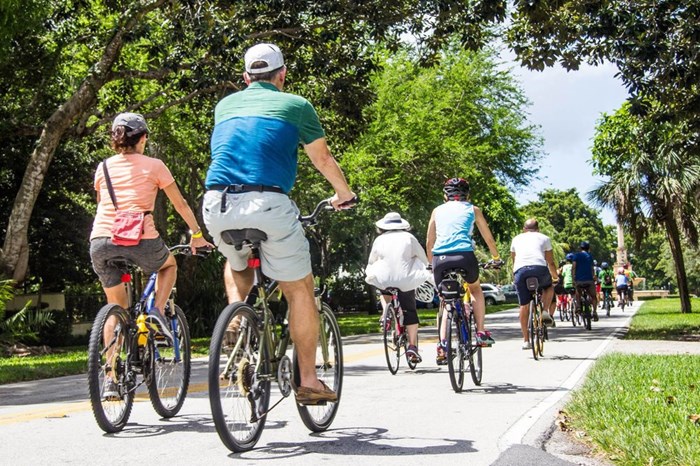 Biking through Coconut Grove and Coral Gables. Photo courtesy of Bike Walk Coral Gables

Both neighborhoods are winners in this category and are part of why both neighborhoods are so popular. Coconut Grove has always been one of Miami's most walkable neighborhoods even when Miami was largely known as a "car culture city." Many also bike their way around the area or ride the free Coconut Grove Trolley. You can get to and from the Grove using the Metrorail and free Metromover. There are also buses serving the Coconut Grove area that connect to other points in Miami, and there's a low-cost Coconut Grove Airport Shuttle to Miami Airport.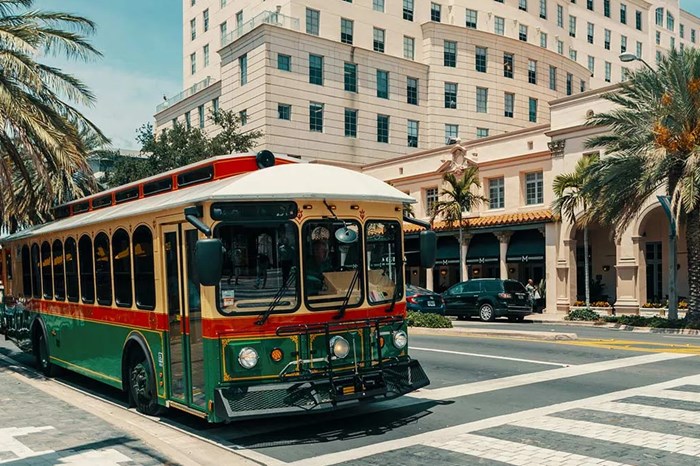 Free Trolley system in Coral Gables. Photo courtesy of Miami and Beaches

The Gables, being a bit more residential in nature, is less accessible by public transportation, although it is served by the free Coral Gables Trolley and the Metrorail, as well as buses that connect to other parts of Miami. But living in Coral Gables provides lots of opportunities to get around on foot or on your bicycle, as many commercial retail centers, restaurants, and other businesses are within walking distance of many of the city's newer housing developments. 
Looking to ditch your car and live a more walkable life? Check out our posts on other Miami neighborhoods where you can live without a car. 

Miami Parks and Greenspace: Coconut Grove vs Coral Gables
Fortunately, both Coconut Grove and Coral Gables offer residents a plentitude of parks and green space. In this case, Coconut Grove may have a slight edge because of its waterfront location and appeals to those who like a wilder, tropical feel, where Coral Gables has more curated spaces and a historic golf course and public pool.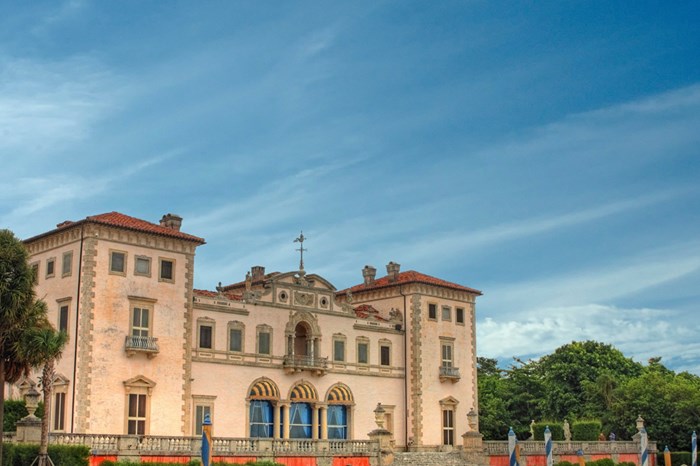 Vizacaya Museum in Coconut Grove

Coconut Grove is known for its lush tropical feel with stately trees everywhere, as well as great open spaces such as the waterfront Kennedy Park and Peacock Park, where you can enjoy sports on land and sea, whether you like volleyball or kickball or prefer to go fishing, sailing, kayaking, waterboarding, snorkeling or diving. There are also leash-free areas for your furry friends. At the Barnacle Historic Park, nature meets history by the sea. The Kampong National Tropical Botanical Garden, the former estate of botanist David Fairchild, is also a treasured part of Coconut Grove, with many active members. And finally, having the historic Vizcaya Museum and Gardens in your backyard is quite a bonus.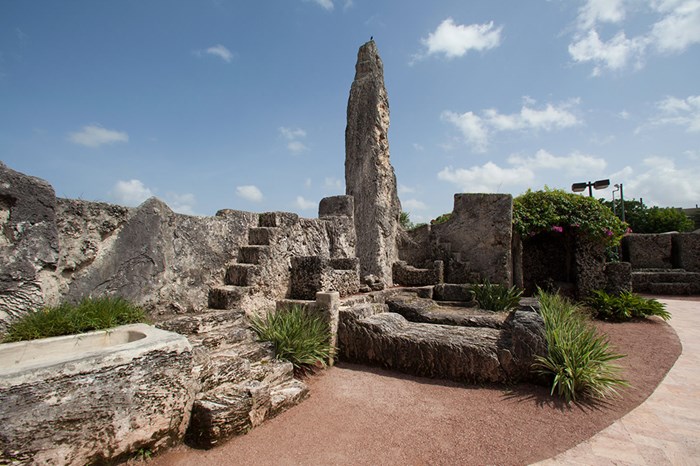 Coral Castle Museum in Coral Gables. Photo courtesy of Miami and Beaches

Coral Gables also has its share of notable locales, replete with plenty of great shade trees and tropical fauna, as well as lots of interesting opportunities to enjoy outdoor adventures, including the mysterious outdoor Coral Castle Museum and the historic Mediterranean-grotto-style Venetian Pool, built in 1932 and is one of the city's oldest and dearest architectural highlights. 
Coral Gables also includes neighborhoods on Biscayne Bay, and two of Miami's most treasured parks call Coral Gables home. Matheson Hammock Park is a sprawling waterfront nature reserve area from which you can launch your watercraft while also enjoying hiking, biking, and on-land activities, while Fairchild Tropical Botanical Garden is another massive park in southern Coral Gables that is an absolute treat. The city also has several small parks where you can catch a breeze and stretch out in the open air, such as Ingraham Park, Merrie Christmas Park, and Jaycee Park, and recently acquired five new parks, adding to the many diverse and delightfully shady parks in Coral Gables. Finally, the Biltmore Hotel and Golf Course are favorites for those who love to golf. 

Miami Arts and Culture: Coconut Grove vs Coral Gables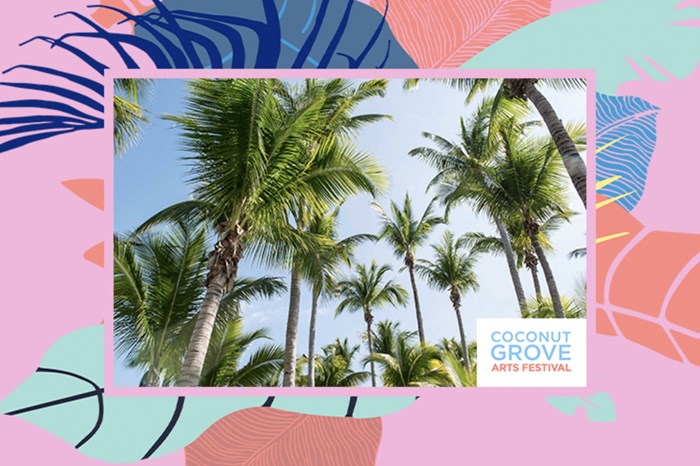 Coconut Grove hosts several neighborhood art fairs and cultural festivals, including the Caribbean-flavored King Mango Strut and Goombay Festival, as well as the Coconut Grove Arts Festival and The Great Taste of the Grove Food & Wine Festival. The Grove is also home to several art galleries and artists' studios.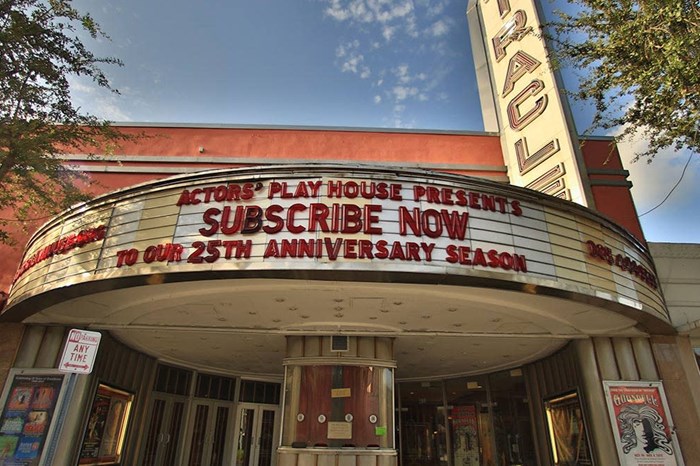 Coral Gables is known for its world-class theater and arts scene. The iconic Actors' Playhouse at Miracle Theatre presents contemporary theater for audiences of all ages. The GableStage, located inside the beautiful Biltmore Hotel and founded in 1979, produces everything from Broadway and off-Broadway hits to Shakespeare, as well as contemporary new work. Film lovers can enjoy indie, foreign, and documentary films at the Gables Cinema, one of Miami's most important art-house cinemas. For lovers of outdoor festivals, the yearly Carnival on the Mile brings jazz, funk, Latin, and Caribbean music to outdoor stages on Miracle Mile. And the University of Miami's Lowe Art Museum, as well as the university's music and theater departments also present excellent exhibitions and performances.

Miami Eating and Shopping: Coconut Grove vs Coral Gables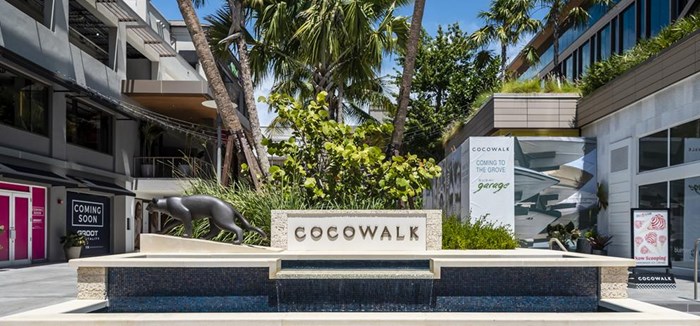 Coconut Grove is smaller than Coral Gables and can be a touristy neighborhood with lots of great shopping and dining options, including CocoWalk, a partially open-air commercial center with a variety of food and drink options, elite shopping, and a multiplex movie theater. Beyond CocoWalk, the city is known for its laid-back casual eateries, sports bars, and outdoor cafés. You can enjoy the entire range of food choices in the Grove, from vegan to steak and seafood, street food, and food from all over the world. Fine dining options include Lulu, Ariete, Sapore Di Mare, Farinelli 1937, and the Peacock Garden Café. Also try the Peruvian fusion cuisine at Jaguar Ceviche Spoon Bar, or the traditional Indian food at Bombay Darbar. Enjoy classic Spanish seafood at La Gamba, and authentic French cuisine at Le Bouchon Du Grove.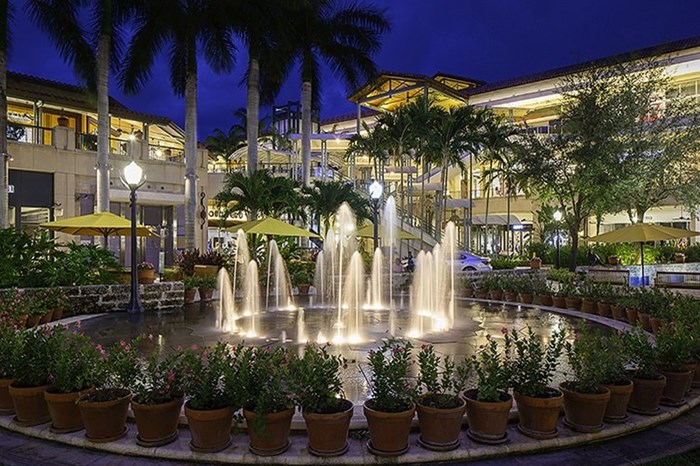 Coral Gables is known for its array of exclusive shopping venues, such as the Village of Merrick Park, the Shops at Merrick Park, and Miracle Mile, where you can find exclusive treasures ranging from designer furniture to fine jewelry. Dining options in the Gables are outstanding, with one of Miami's most eclectic range of eateries. Enjoy Mediterranean food in all its variations at such beloved locations as Caffe Abracci, Graziano's, Tur Kitchen, and Luca Osteria. Or try Threefold Cafe, the only Australian restaurant in town. Talavera Cocina Mexicana has been delighting locals and visitors for years, and Caja Caliente serves exciting Cuban fusion spiced with culinary surprises. 

Miami Schools: Coconut Grove vs Coral Gables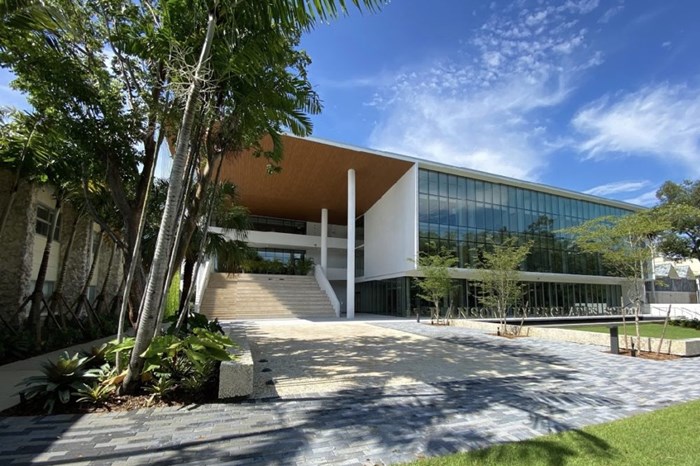 Ransom Everglades in Coconut Grove

Coconut Grove is home to some of Miami's most highly-ranked public and private schools, including the famed Ransom Everglades School and Carrollton School of the Sacred Heart, with their elegant and spacious campuses and elite private education. Other private schools in the area include Saint Hugh, Saint Stephen's, Coconut Grove Montessori, the Vanguard School, and LaSalle High School. Public schools that serve the area include Coconut Grove Elementary, Frances S. Tucker Elementary, and George W. Carver Elementary and Middle Schools.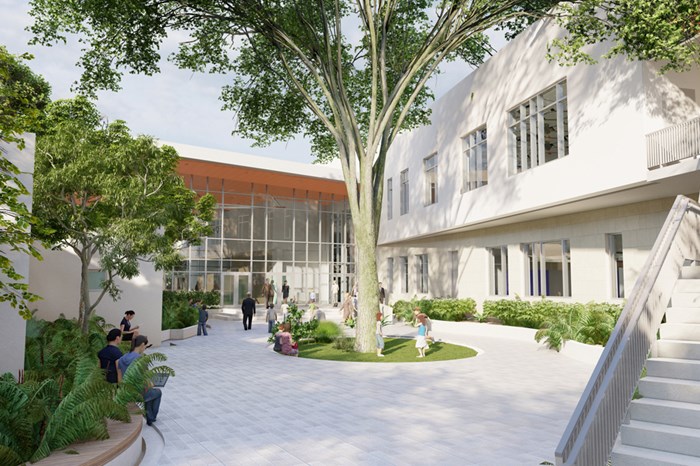 Private schools in Coral Gables include Gulliver Academy and Gulliver Preparatory Schools, Riviera Day School and Riviera Preparatory School, Saint Philip's Episcopal School, Saint Theresa Catholic School, and Saint Thomas Episcopal Parish School. Public schools include Coral Gables Preparatory Academy, Coral Gables High School, and Ponce de Leon Middle School. Charter schools include Somerset Academy and Coral Gables Preparatory Academy.

Miami Architecture and Housing Options: Coconut Grove vs Coral Gables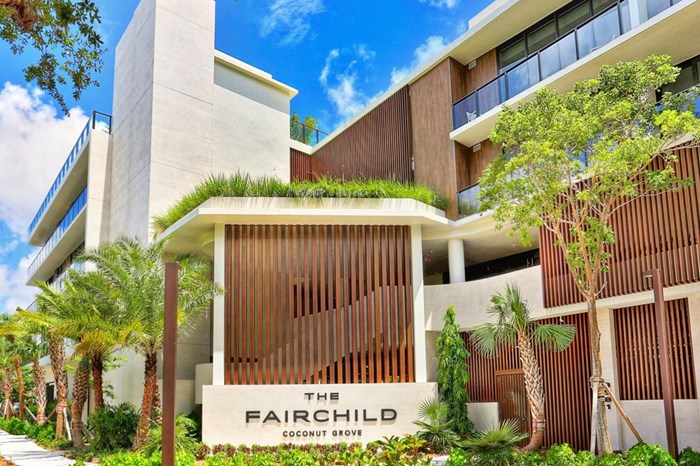 The Fairchild in Coconut Grove

Coconut Grove is an architectural blend of old and new, with a wide range of housing options, such as new high-rise condo developments, older boutique condos, mid-century and Caribbean-style bungalows, as well as opulent waterfront mansions, with the occasional historic building thrown in.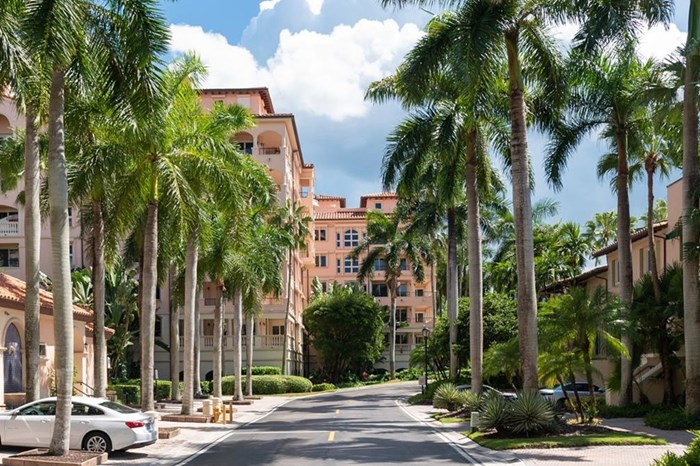 Padua Condo Deering Bay in Coral Gables

Coral Gables is characterized by Old Spanish and Mediterranean architecture, elegant mansions, and manicured single-family homes, with the occasional mid-rise condo tower and some newer condo developments sprouting up and offering different types of residential units from townhouses to penthouses.

Miami Cost of Living: Coconut Grove vs Coral Gables
Of the two areas, Coconut Grove is slightly more expensive, drawing higher-profile investors to higher-priced properties, including many new luxury condo buildings. Average residential listings in Coconut Grover currently range around $1,278,068, or about $569 per square foot, while higher-priced condo listings can run as high as $20,000,000 or $1,987 per square foot.
By contrast, the current average listing price for condos in Coral Gables is around $538,586, or $364 per square foot, with a high listing price of $8,995,000, or $1,052 per square foot. 

Should I Move to Coconut Grove or Coral Gables?
Coconut Grove and Coral Gables are close neighbors that share many similarities but somehow retain two distinct flavors. Coconut Grove, with its Caribbean village flavor, attracts more quirky bohemian types and self-made entrepreneurs, as well as many families who seek a relaxed, tropical lifestyle. Coral Gables, known for its understated elegance, also appeals to families and to those who value local arts and culture, but with a more curated community feel. Although both locations provide access to the outdoors, Coconut Grove is more woodsy, while Coral Gables feels more manicured. 

The Best Miami Neighborhoods to Live in: Neighborhood Comparisons
If you'd like to learn more about Miami's most popular neighborhoods and want to see some of our other Miami neighborhood comparisons check out these links: 
As you get to know Miami, you'll get to know the subtle personality of each neighborhood. As locals who know the area, we will be happy to help you learn about Miami's diverse neighborhoods and help you determine which neighborhood would be most ideal for you. Just reach out anytime via text, chat, email, or our favorite, give us a call!
Share your thoughts with us
Sign up now
Get news and updates delivered to your inbox