The Best Miami Neighborhoods: South of Fifth vs Fisher Island
Jul 05, 2021 July 05, 2021
Miami has many amazing neighborhoods to live in or move to. If you're looking for an exclusive, luxury waterfront neighborhood in Miami, two that you may be considering are the South of Fifth (SoFi) area in South Beach, or well-known Fisher Island. The two neighborhoods share some similarities, and both are affluent communities known for their elegant beachside lifestyle, but there are many essential differences between the two that make for very different living experiences.  
Our comparison of these two Miami neighborhoods gives you an insider's look at several characteristics that can help you decide which of the two you'd feel most at home living in.

Lifestyle: South of Fifth vs Fisher Island
Founded in the early 1900's, the area of Miami Beach known as South Beach is one of Miami's most picturesque neighborhoods, known for its distinct Art Deco architecture and sandy beaches. The area of South Beach located south of Fifth Street is the southernmost tip of the island of Miami Beach and is commonly referred to as South of Fifth or SoFi. It's a small area characterized by a more upscale lifestyle and higher-priced properties than the rest of Miami Beach. SoFi also has a more serene vibe than the party-all-night lifestyle that the rest of South Beach is known for, and is highly walkable.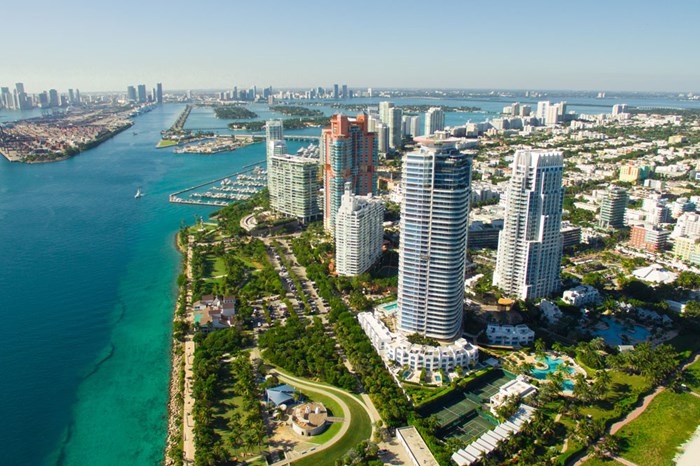 SoFi or South of Fifth - Miami Beach, FL
Although SoFi is an exclusive area, Fisher Island is far more exclusive than SoFi because it is it's own island accessible only by boat or ferry. In fact, Fisher Island is the most affluent zip code in the entire United States, with median household incomes in the millions. Fisher Island is also a small community; the island is under one square mile in size, and only about 700 families live there, many of whom use their homes only part of the year as vacation or second homes.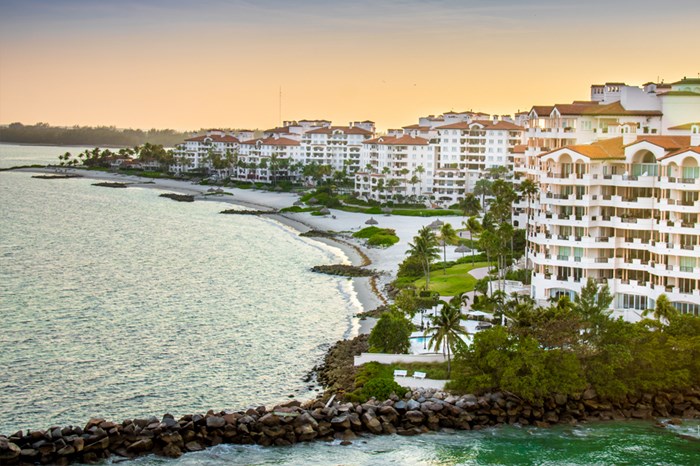 Fisher Island. Photo courtesy of 

Michael Au

Both areas prioritize luxurious living and are popular among international celebrities and VIPs, but Fisher Island is definitely more private than SoFi. 

Business: South of Fifth vs Fisher Island
Because they are primarily residential areas, neither SoFi nor Fisher Island are areas where corporate businesses flourish. However, SoFi has a few boutique hotels, small private offices, fitness centers and spas, and exclusive retail establishments composed of high-end boutiques, as well as some of the finest restaurants in Miami and Miami Beach.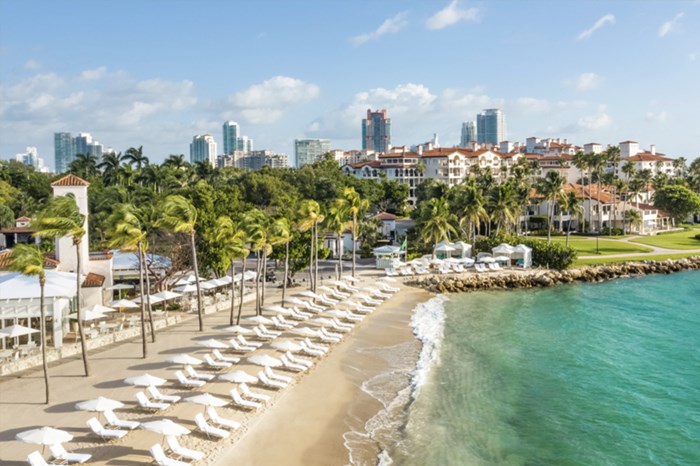 Fisher Island Club and Resort. Photo courtesy of 

Fisher Island Club

Fisher Island has a far less commercial life with only a small bank, post office, and grocery store on the island. The Fisher Island Club and Resort is the only real business in the area, with its 9-hole golf course, several restaurants, marina, tennis club and a spa. 

Walkability and Transportation: South of Fifth vs Fisher Island
SoFi is a highly walkable neighborhood. Within this small area, almost everything one could need is within walking distance of most residences, and it is entirely feasible to live in the area without a car. And because SoFi is part of South Beach, it is served by the many diverse transportation options available in the area, such as the Free Trolley service.
Should you need to get to the airport, its location just off of the MacArthur Causeway means a direct uber or chauffeured drive from Downtown Miami, the Arts & Entertainment District and Miami International Airport. The Miami Beach Airport Flyer shuttle runs every half hour between 6 am and 11:40 pm. Current plans to extend Metro Rail service to South Beach in the near future will also benefit residents of SoFi.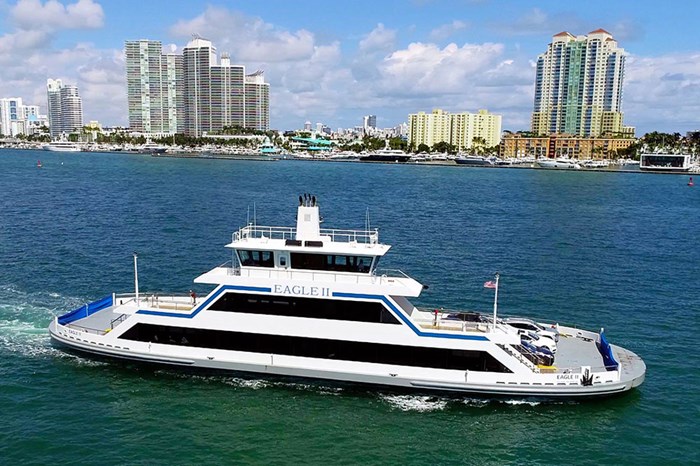 Fisher Island Ferry. Photo courtesy of Fisher Island Club.

On Fisher Island, the most popular method of transportation on the island is via golf cart. Walking or bicycling to the post office, market or Fisher Island Club is very common. The island is completely private and accessible only by ferry or boat. To get to and from Fisher Island, most residents drive their cars to Terminal Island and board the ferry, which departs every 10 minutes on weekdays during morning rush hour and every 15 minutes all other times 24 hours a day. Others access the island via private yachts.



Parks and Greenspace: South of Fifth vs Fisher Island
The heart of the SoFi community is the beautiful South Pointe Park, where the Atlantic Ocean meets the waters of Biscayne Bay. The park offers direct beach access for swimming and snorkeling, as well as fishing, kayaking, waterboarding, and jet skiing. The park also features lushly landscaped paths, a large children's playground with water features, a cafe and juice bars, and a Smith & Wollensky restaurant, where you can sit outside and watch the boats come in and out of Government Pass. The park is also a favorite of dog lovers, yoga practitioners, and those just seeking to spend some time outdoors.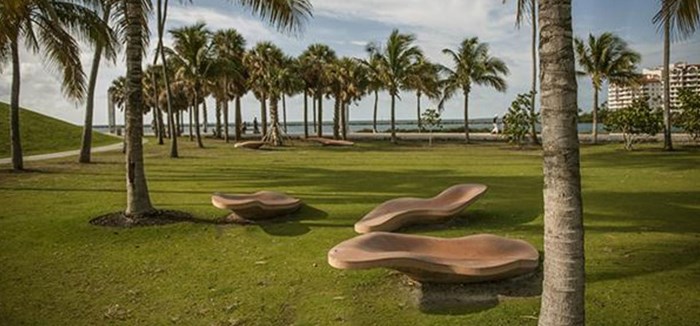 Waterfront residences on Fisher Island surround a small, but competitive 9-hole golf course designed by P.B. Dye, and the Fisher Spa Club and Resort has 18 tennis courts, some with a Wimbledon grass surface and others with clay surfaces. There is a small natural area for bird-watching and one mile of private beach graced with imported, powdery white sand. There is also a full-service marina. There is also a fire rescue station and a medical center on the island.



Arts and Culture: South of Fifth vs Fisher Island
SoFi residents enjoy easy access to all of the cultural offerings in South Beach, including the yearly Art Basel fair at the Miami Beach Convention Center in South Beach, as well as street fairs and festivals such as the South Beach Wine and Food Festival, Fashion Week Miami, and several music festivals.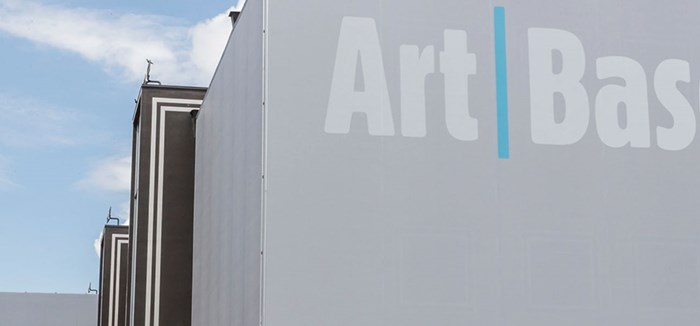 Fisher Island has no public festivals but private parties may include live entertainment by well-known celebrities. Like SoFi, the island's cultural life is tied to its proximity to South Beach and Downtown Miami, where residents can enjoy the same festivals and events as SoFi residents, with the difference that SoFi residents can return home quickly and easily after partying all night, while Fisher Island residents have a slightly longer time to get home relying on the ferry service or their private yacht as transportation.

Eating and Shopping: South of Fifth vs Fisher Island
Although South of Fifth is a low-key neighborhood where you can bypass the hustle and bustle that characterizes South Beach, the area is home to some of the finest restaurants in all of Miami Beach, and arguably, in all of Greater Miami. The famous Joe's Stone Crab Restaurant has been a Miami Beach icon for decades, and the South Pointe Tavern serves up food and drink fit for celebrities.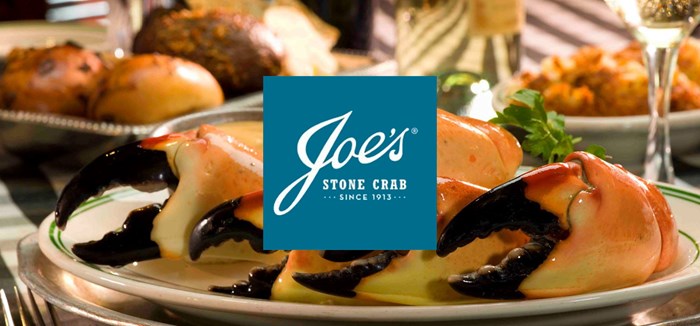 Concept restaurants such as Stubborn Seed allow you to taste the creativity of some of Miami's top chefs. Azabu Miami, located inside the Stanton Hotel, serves exquisite and elegant Japanese cuisine, and vegans and vegetarians can enjoy a top-tier feast at the exotic Lilikoi Organic Living, where lean proteins and seasonal vegetables prove that healthy eating can be utterly delicious. The South of Fifth district also has a few distinct boutiques where you can enjoy laid-back shopping with access to high-end goods.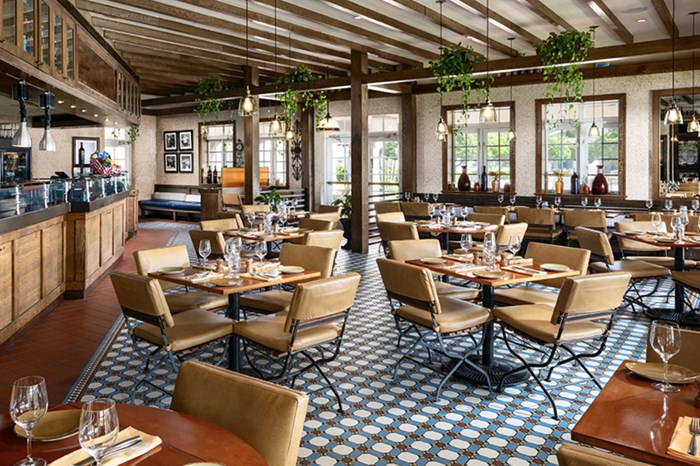 Fisher Island doesn't have many retail businesses aside from those in the Fisher Island Hotel and shops associated with the club, but its eight restaurants all have excellent reputations. Among the most popular of the eateries on the island are the Fisher Island Beach Club Restaurant, Beach Club Restaurant, Golf Grill, Fisher Island Club City View Restaurant, Fisher Island Club Porto Cervo Restaurant, and Fisher Island Club La Trattoria Restaurant.

Schools: South of Fifth vs Fisher Island
SoFi residents are served by South Pointe Elementary School, Nautilus Middle School, and Miami Beach Sr. High, all of which are highly ranked public schools. Many residents prefer to send their children to local private schools such as St. Patrick's and the Hebrew Academy, located in Miami Beach, or to private schools located on mainland Miami.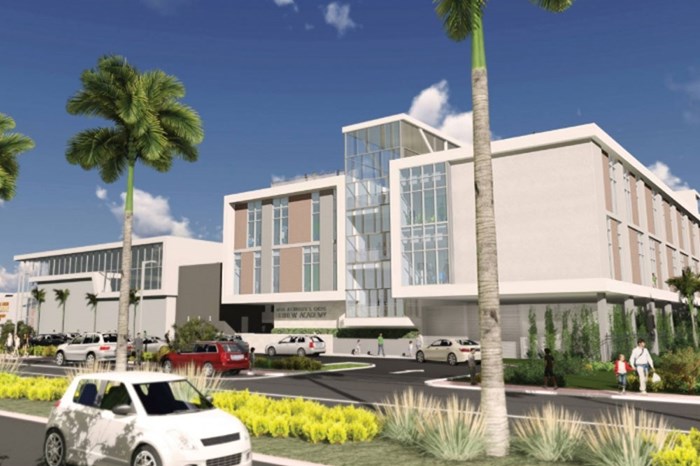 Hebrew Academy. Photo courtesy of the Hebrew Academy.

Fisher Island is also served by Miami Beach public and private schools, but the Fisher Island Day School is a small private elementary school exclusively for island residents, and is considered the best private school in Miami, serving about 87 students in kindergarten though 8th grade (K-8 students). 

Architecture and Housing: South of Fifth vs Fisher Island
South Beach living is defined by the prevalence of many renovated Art Deco buildings dating back to the 1930's interspersed with new luxury condo buildings of varying architectural designs, from minimalistic and modern to Mediterranean. Some have also kept parts of the Art Deco look.
All of the luxury condo buildings South of Fifth include top-tier amenities such as pools, fitness centers, concierge service, onsite spas, and other amenities. Many residences in SoFi typically include ocean views and direct beach access, however there almost no single-family homes South of Fifth.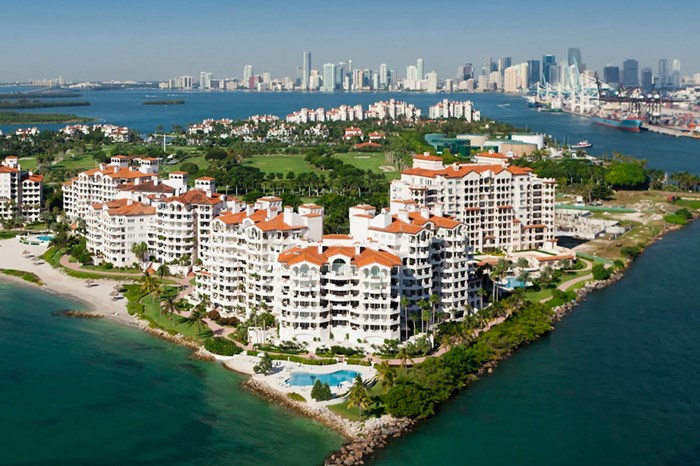 Fisher Island homes include a small number of single-family mansions and villas, but most residents live in exclusive, multi-family condo towers with oversized units featuring several large terraces and balconies, and all of the latest amenities, including pools, fitness centers, spas, concierge services, and on-site restaurants.

Cost of Living: South of Fifth vs Fisher Island
The average listing price for South Beach residences is about $1,242,930, or $724 per square foot; however, listings in South of Fifth tend to run on the higher than that, with some of the highest priced properties reaching around $93,500,000, or $22,959 per square foot. The top five most luxurious condo buildings South of Fifth tend to average about $2,900 per square foot.
Although Fisher Island is more exclusive than SoFi, Fisher Island residences list for an average of about $5,489,338, or $1,292 per square foot, while the more luxurious properties list for around $48,000,000 or about $5,484 per square foot.

Which is the Better Choice? South of Fifth or Fisher Island?
While both SoFi and Fisher Island provide an upscale lifestyle with exclusive privileges and perks, the two neighborhoods attract vastly different residents, mainly based on how much privacy and exclusivity you may desire. 
If you dream of or need very private, resort living with golf and yachting as the center of your world, you may fall in love with Fisher Island. But if you prefer more accessibility and a laid-back lifestyle with easy access to urban offerings, we definitely recommend South of Fifth.



If you're curious about other neighborhoods in Miami and how they compare with one another, read our various neighborhood comparisons below: 
Whether you want to live on an exclusive island with sandy beach access, in the throes of where the action is, or somewhere in between, we will be your best guides to help you find the Miami home that is meant for you.


---

Let us get to know your preferences, desires, and budget and direct you to the most suitable neighborhoods and listings while sharing with you our knowledge and expertise of Miami and the South Florida area.


Share your thoughts with us
Sign up now
Get news and updates delivered to your inbox