The Cure For A Mangover Is More Mangos
Jun 19, 2015 June 19, 2015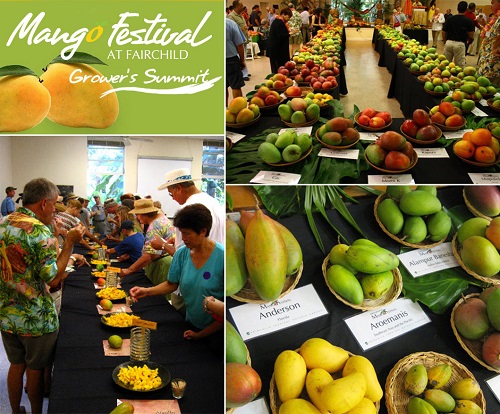 If you're in Miami, better keep that second weekend of July free for your imminent mang-over. Hosted by the Fairchild Tropical Botanic Garden, the 23rd annual festival celebrates mangos in every imaginable way throughout the 11th and 12th of July. From mango tastings to mango brunches, mango merchandise, mango workshops, mango lectures, mango evaluations, mango tree sales, hard-to-find mangos, mango art and the world's largest auction – making you wonder whether two days are enough to worship the king of tropical fruit.
Head to Fairchild Botanic Garden, home to a wide variety of mangos from throughout the tropics. This year, the mangos of Jamaica will be under the spotlight. However, there's no need to pout, as chances are that your favorite variety will make it to the fiesta – after all, Fairchild does host the world's largest display of mangos.
The highlights of this year's event will be cooking demos by James Beard Award-winning Chef Allen Susser, Mariana Cortez, Courtney Kohout and Loren Pulitzer. While Saturday will be dedicated to the morning sampling and educational lectures, Sunday will feature workshops, an afternoon auction and a complimentary yoga session so that you can enjoy your favorite mangos in all their rich, sweet, juicy goodness. There will also be mango tastings and evaluations, a mangos-of-the-world display, a fruit market, smoothies from the farm and Mangoville to make your weekend all the more delicious.
Enjoy this fun-filled, kid-friendly, mango-licious festival for $25 if you're a non-member and free if you're a Fairchild Member.
Source: miamiandbeaches.com
Photo credit: miaminewtimes.com, wlrn.org
Share your thoughts with us
Sign up now
Get news and updates delivered to your inbox