The Mall at the Miami Worldcenter Will Be an Open-Air Project, Instead of an Enclosed One
Feb 02, 2016 February 02, 2016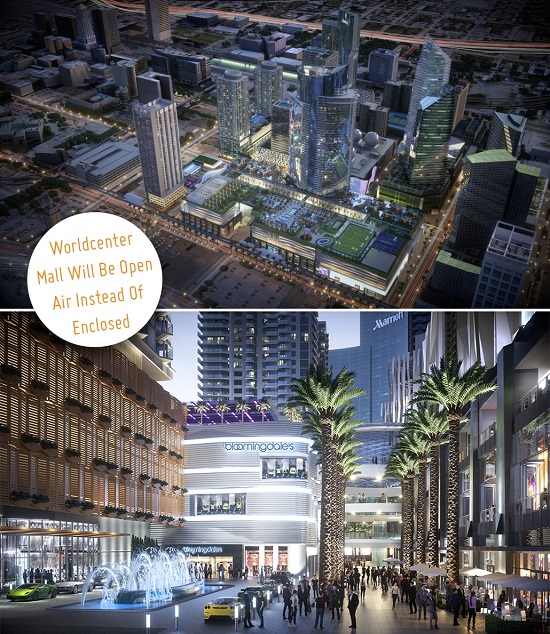 Taubman, the developers of the shopping mall at the Miami Worldcenter, have decided to create an open-air experience instead of an enclosed building for their mall.
What they have come to call the "high street retail plan," should cost the developers less up front to build the mall open-air, as opposed to a traditional enclosed building. They estimate $11 million to $12 million less.
This change has sparked some forms of controversy, as Macy's and Bloomingdales may not continue their plan to open retail outlets at the mall. A representative of Macy's said that they were evaluating their options and discussing them with the developers.
"We've invested a significant amount of time on the project," Robert S. Taubman, chairman, president, and CEO of Taubman Centers said, "Unfortunately, we were unable to structure an enclosed mall program that meets our investment criteria. We're pleased, however, to work with The Forbes Company and Miami Worldcenter Associates on the potential development of a high street plan that we all believe will provide an outstanding retail experience."
Source: thenextmiami.com
Photo credit: thenextmiami.com
Share your thoughts with us
Sign up now
Get news and updates delivered to your inbox