The Melo Group Is at it Again, Buying a Whole City Block for Up to 2,000 Rental Units
Dec 23, 2015 December 23, 2015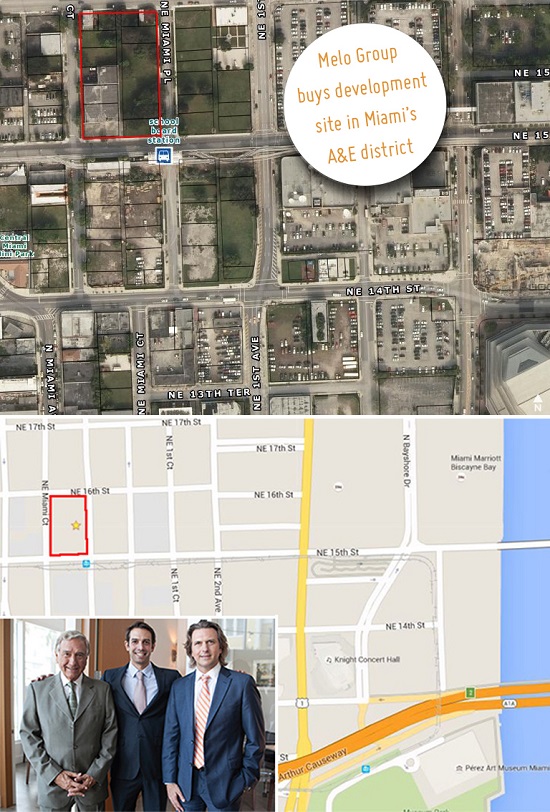 The Melo Group has accumulated an interesting chunk of land in Miami, just down the road from the Museum Club hotel and shooting range.
Miami Plaza, LLC, a company affiliated with the Melo Group, purchased 35,300 square-feet of land, which is one whole city block for $11.5 million. They also are finishing up purchasing the rest of the block, which would put the land to a grand total of 1.5 acres.
Melo already has possession of some land south of the block they just purchased. They plan on putting a 1,500 unit rental project on that site.
The seller is 4 RIL, LLC, which is managed by Ivan Sherman. Sherman is the manager of the company that proposed the Museum Club development project.
The new properties that Melo owns are:
1545 Northeast Miami Court
1529 Northeast Miami Court
1523 Northeast Miami Court
47 Northeast 15th Street
1502 Northeast Miami Place
·1546 Northeast Miami Place
Source: thenextmiami.com
Photo credit: thenextmiami.com therealdeal.com
Share your thoughts with us
Sign up now
Get news and updates delivered to your inbox