The More Sophisticated Oktoberfest - Taste of Brickell Food & Wine Festival 2015
Sep 24, 2015 September 24, 2015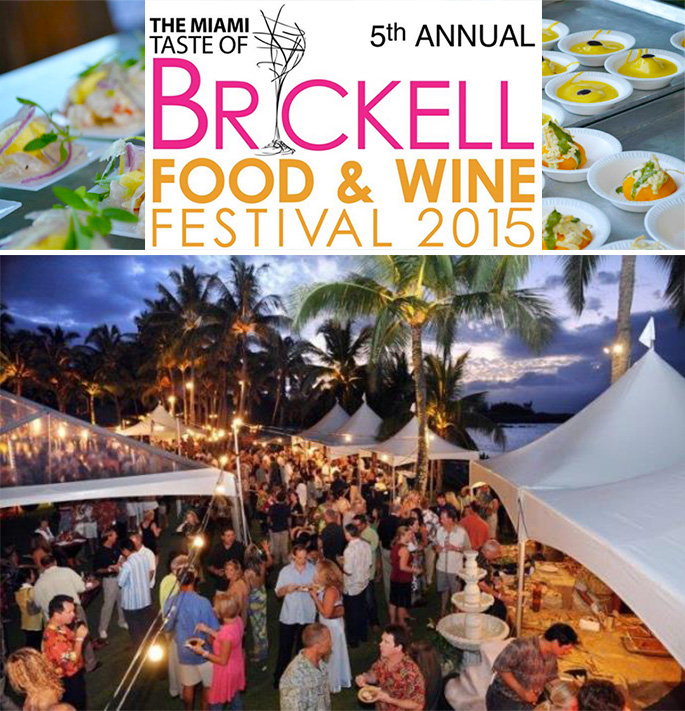 You forgot to renew your passport. Great, now you can't make it to Munich for Oktoberfest. But hey, no worries, we've got you covered. The 5th Annual Taste of Brickell Food & Wine Festival brings you the best of the Bavarian fest in a more refined setting. Cold German beer, authentic German cuisine and much more will be on offer at 609 Brickell Avenue.
For two days, Brickell will showcase its finest. With the beautiful bay and Brickell Key for backdrop, the food and wine festival is spread over two days so families and individual adults get their fair share of entertainment. The 9th of October is dedicated to family fun with exhibits focusing on health, fitness, wellness, arts, crafts, non-profits and a free kids' zone to give parents a breather. Scheduled between 1 and 9 pm at Brickell Park, only non-alcoholic beverages will be served on this day.
That's the PG-13 version. You can taste the full spectrum of food and wine on the 10th. Miami's finest restaurants will have their fare up from 1-9 pm, with a good flow of fine wine and cold craft beers to keep everyone in high spirits. Participating restaurants include Bavaria Haus, Bahamas Breakfast Club, Eat Greek, Burrito San and The Oceanaire Seafood Room. There's also going to be live music by Floyd the pop artist, El Viajero Bionico and many more. An automotive showcase featuring exotic cars is also on the list.
While general admission will cost you $5, special value tickets are priced at $20. Though VIP tickets are limited, we suggest you grab one if you'd like to sample fine wine, spirits and food in an exclusive area in the company of others 21 and over.
Photo credit: miamiandbeaches.com
Share your thoughts with us
Sign up now
Get news and updates delivered to your inbox