The Most Luxurious Condo Buildings in Coconut Grove
Nov 20, 2020 November 20, 2020
Last updated on Monday, November 20, 2020
Coconut Grove is not just about rich foliage, but is also home to quite a few luxury condo residences. To get a taste of this historic neighborhood plus its plush properties, we've enlisted the 5 Most Expensive Condo Buildings in Coconut Grove and bonus pre-constructions that set the bar high for phenomenal living in the city.


Why Choose Coconut Grove?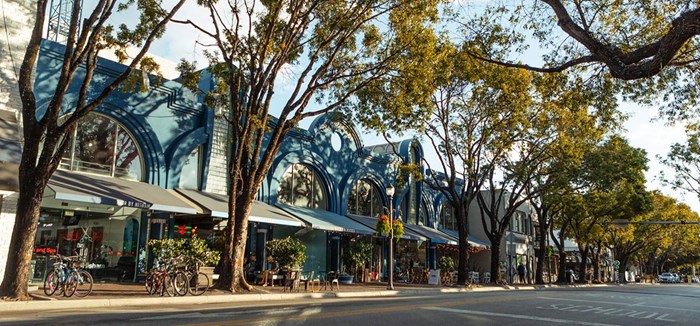 Coconut Grove Main Highway. Photo courtesy of MiamiAndBeaches.com

The partly coastal neighborhood of Coconut Grove is characterized by lush, tropical foliage and a relaxed Bohemian vibe. Its bouquet of rare boutiques, unique shops, colorful cafés, diverse restaurants, historical venues, lush parks, and easy access to water sports plus a nautical lifestyle make it a breezy neighborhood to live in.


---
The Best of the Best Condos in Coconut Grove

---
---
Premium Coconut Grove Pre-Constructions Condo Buildings

---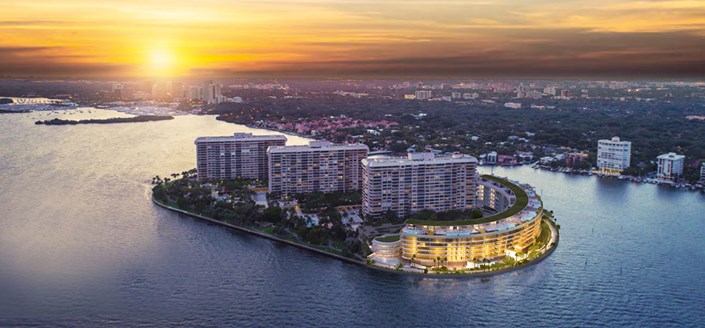 One of the most highly anticipated projects to be part of the 21-acre private island of Grove Isle, The Markers will be a resort-style, 5-story luxury condo building. Designed by the world-renowned architecture firm of CallisonRTKL, this waterfront low-rise is set to house 65 artfully-crafted residences, becoming the final and most luxurious chapter in the history of this exclusive island.
Besides abundant views, residents can look forward to enjoying amenities like customized smart home tech, tropical landscaping by EDSA, curated art lobbies, fully-attended bayfront pool with luxury cabanas, outdoor kids' playground, Bayfront event room, signature residents' lounge, watersports pavilion, The Markers' "Virtual Links" featuring an HD golf simulator and bayfront putting greens, pet grooming services, plus access to one of Miami's best tennis facilities at the Grove Isle Club.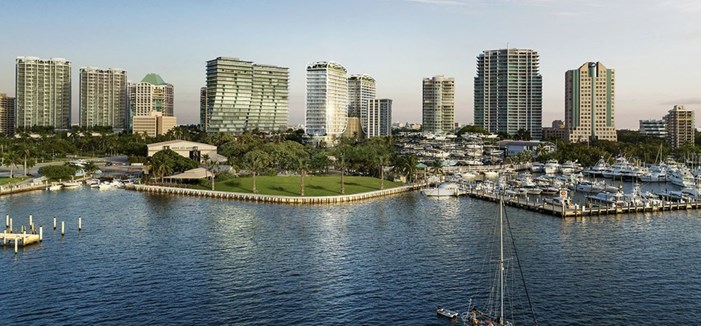 Bringing the Cipriani brothers' signature, internationally-renowned hospitality style to Coconut Grove, this snail-shaped luxury condo building features a maritime theme, inspired by its lovely surroundings. Designed by Arquitectonica, with interiors by Meyer Davis Studio and landscaping by ArquitectonicaGEO, this 100-unit building will feature a contemporary take on glamorous European living with a family focus. 
Along with exceptional Peacock Park and Bay views, residents will get access to world-class amenities such as curated art pieces in the lobby, a signature cafe, a specialty gourmet market, wellness lounge and juice bar, whole-body fitness zones, signature spa, and a Bayshore Owners' Club complete with pool, lavish sundeck, cabanas, garden-level lap pool, billiards room, teen game lounge, Little C's learning lab, and much more.


How Safe is Coconut Grove?
Coconut Grove is considered one of the top safe neighborhoods of Miami, and not without reason. This lush tropical district not only ranks second on the "Best Neighborhoods to Live in Miami 2019", but also ranks no. 2 on the "Best Places to Raise a Family in Miami-Dade", according to niche.com. It further gets a "B" grade in terms of safety on areavibes.com. This is what makes this family-friendly village one of the most preferred residential areas of Miami.


Best Restaurants in Coconut Grove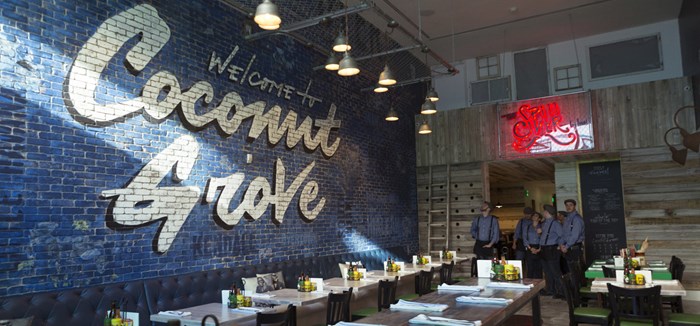 Coconut Grove not only houses some of Miami's top restaurants, but also some of South Florida's finest eateries. The top places to eat in this vibrant neighborhood include:
Ariete's farmhouse-style setting plus experiments with American fare, weekend brunches, and happy hours make it a local favorite
GreenStreet Café is the neighborhood go-to for a proper brunch soiree with outdoor and lounge-style seating
Bombay Darbar is the best place for first-timers trying Indian cuisine
Lulu in the Grove is a funky neighborhood joint famous for its tapas-style dishes, cocktails and sophisticated vibe
Jaguar Latin American Kitchen is a hotspot for a wide variety of seafood, Latin and Peruvian eats
Glass and Vine is set within the lush Peacock Park and boasts of contemporary American fare
Lokal is wildly popular among college kids for its hearty burger and beer menu
Sapore Di Mare is best known for its Italian-style seafood
The Spillover does seafood right, along with craft beer, meads, cocktails and other spirits
Atchana's Homegrown Thai delivers the best traditional Thai noodles and other such delicacies, also voted the "Best Thai Restaurant in Miami" by the Miami New Times


Shopping in Coconut Grove
Cocowalk Shopping Center. Photo courtesy of MiamiAndBeaches.com

CocoWalk - under renovation as of this blog post - anchors the main shopping and entertainment scene in Coconut Grove. Post its revival, it should feature an open-air plaza with café seating, mini-waterfall, movie theater, health club, trendy restaurants and 150,000 sq. ft. of retail space. Besides this iconic mall, Coconut Grove is also home to a unique mix of boutiques, jewelry stores, antique stores, swimwear shops, avant-garde fashion stores, and much more. Residents will find Walgreens on Bird Avenue, Milam's Market for farm-fresh produce on SW 32nd Avenue, a Saturday Organic Market on Grand Avenue, The Fresh Market and a Starbucks along S. Bayshore Drive, and another Starbucks on Grand Avenue.


The Best Located Condo in Coconut Grove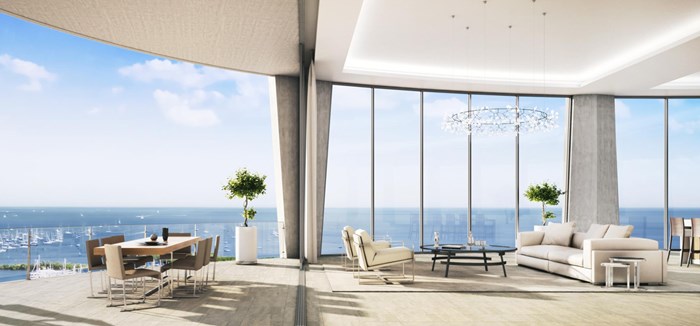 Two Park Grove takes the crown for the best-located condo in Coconut Grove for a couple of reasons. For one, it is Bayfront - the closest to the water, Regatta Park, Grove Key Marina, and Coconut Grove Sailing Club (essentially facing the hub of all sailing action and activities in the neighborhood). Second, it features some great parks in the vicinity, including Peacock Park and The Barnacle Historic State Park. Third, it is a short walk from Fresh Market. And last, but not least, it lies in close proximity to seven private schools, which is a rarity for a lot of waterfront condo residences.
Looking for more luxury condos for sale in Coconut Grove, check out the link for more details on amenities and the kind of lifestyle you can expect.


---
Share your thoughts with us
Sign up now
Get news and updates delivered to your inbox