The Most Luxurious Condo Buildings in Surfside
Aug 06, 2019 August 06, 2019
Think Surfside, and most would imagine community living by the sea. But, there's a more luxurious side to Surfside that is offered only by a handful of top-tier residences. To reveal more about that deluxe side, we've ranked the Top 5 Luxurious Condo Buildings in Surfside along with their average sales price and list of amenities. Read to find out which Surfside address made it to the list…


Why Choose Surfside?
This family-oriented beach town comes perfectly positioned between the glamorous Bal Harbour and world-famous Miami Beach. A pocket-sized neighborhood, Surfside is somewhat of an extension of Bal Harbour in some ways and is favored by those looking for community events, friendly neighbors, mom and pop shops and safe streets. Residents absolutely love the uncrowded beaches here that come lined with scenic boardwalks and citywide exhibits dedicated to marine life (read Surfside's famous turtles). Also, the town has its very own community center that features a lap pool, plunge pool, children's pool, jacuzzi and two multipurpose rooms made available to host community events.


The Best of the Best Condos in Surfside
9499 Collins Avenue, Surfside (Avg. sales price $432 per sq ft)



The oceanfront Spiaggia is home to 104 modern residences with Mediterranean touches, housed across 12 floors. Amenities here include a grand pool and sundeck overlooking the ocean, poolside cabanas, club room, fitness center overlooking the pool deck, direct beach access and more.


9559, 9595 Collins Avenue, Surfside (Avg. sales price $573 per sq ft)



The Solimar twin towers rise 12 stories each and house over 200 luxury condos amongst them. Sitting on prime oceanfront, these chic residences offer direct access to 400 feet of pristine white sand beach. Amenities here include a central swimming pool with air-conditioned cabanas, outdoor whirlpool spa, social room for entertaining, lounge with wet bar, fitness center, board room and more.


8925 Collins Avenue, Surfside (FYI: avg. sales price $674 per sq ft)



99 luxury condos come nestled within the 12 stories of this oceanfront building. Amenities at this contemporary mid-rise include lush landscaping, direct beach access, heated pool leading to the ocean, library, clubroom and more.


9349 Collins Avenue, Surfside (FYI: avg. sales price $1,545 per sq ft)



The first-ever residential project by the house of Fendi, this 12-story building features 58 flow-through luxury condos. Amenities at this branded building include Fendi Casa Kitchens in all the residences, Fendi-designed interiors and touches throughout the common spaces, pool and beachside services, two swimming pools surrounded by tropical gardens, a private restaurant, lounge with gourmet kitchen, spa with European thermal pool, Luxury Attaché concierge services, Shabbat-friendly elevators and more.


And the Winner of the Best Condo in Surfside in Terms of Luxury Goes To… 
9011-9111 Collins Avenue, Surfside (FYI: avg. sales price $1,723 per sq ft)



Carrying on the legacy of the historic Surf Club, this iconic condo-hotel features 119 private residences and 31 hotel residences spread across 12 stories. Architects have taken special care to preserve the original Surf Club building of the 1930s, which used to be the place to be seen at the time. So today, the property stands to feature the glamor of a bygone era plus luxurious modern residences for a truly exceptional lifestyle. Residents further find waterfront luxury in furnished spaces, enhanced by access to amenities such as four heated pools, beach club services, landscaped gardens, oceanfront Four Seasons spa services with the option of in-residence treatments, two restaurants with in-residence dining and all of the spectacular services expected of a Four Seasons.


Premium Pre-Construction Condos in Surfside to Watch Out for
8955 Collins Avenue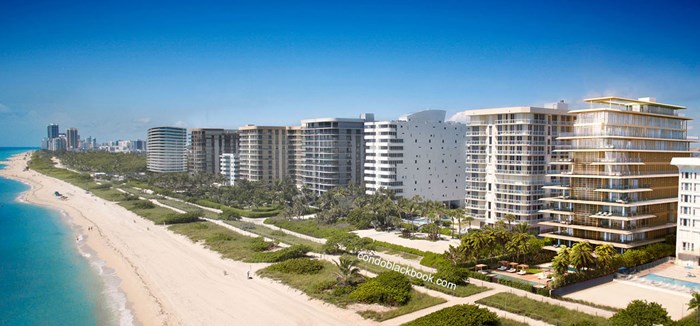 This boutique, oceanfront project is a first in the U.S. by the acclaimed international architect-designers Citterio and Viel. The duo is famous for their elegant minimalism. This one-of-a-kind project features only 16 ultra-luxury condo residences sitting on the finest stretch of Surfside's beachfront. The impressive resort-style amenities offered here include an indoor lap pool, meditation pond, sauna and steam room, outdoor swimming pool, yoga studio, rooftop tennis court, a children's playroom and resident's lounge.


How Safe is Surfside?
Surfside has been voted the 9th Best Suburb to Raise a Family in Miami' by niche.com. The neighborhood-ranking website also gives this coastal community a "B" in terms of safety. This does not come as much of a surprise, since the neighborhood is 67% safer compared to other cities in the U.S. Even the total number of year-over-year crimes in Surfside have decreased by 23% from 2016 to 2017. Surfside also has a good 5.5 police officers per 1000 residents, as reported on areavibes.com, again making it rank highly in terms of safety.


Best Restaurants in Surfside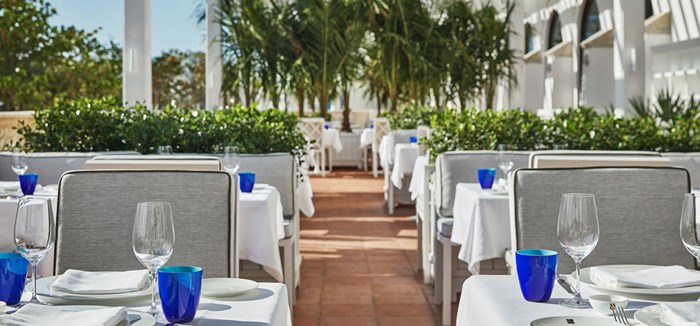 The modest beachtown of Surfside has a wide variety of restaurants lined up against its main street of Harding Avenue. The top-rated eateries in the neighborhood include:
Shopping in Surfside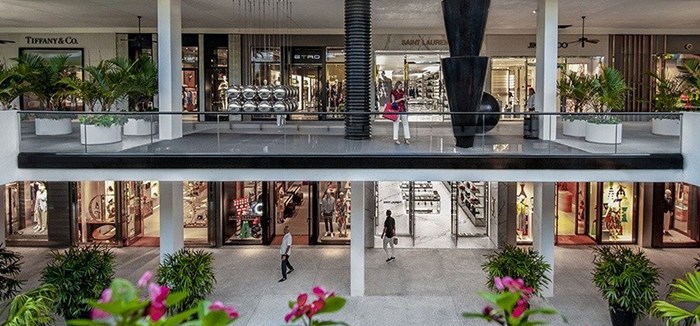 This seaside community boasts of housing many couture shops, boutiques, jewelry places, florists, supermarkets, furniture places and daily needs shops. You can easily find a Publix Supermarket, Publix Pharmacy, CVS Pharmacy and Kosherland grocery store along Harding Avenue. There is also a Starbucks housed in the Surfside Plaza. This is why locals rarely need to step out of this coastal community for shopping; and whenever they do, they can head to the Bal Harbour Shops next door or Lincoln Road Mall down south.


The Best Located Condo in Surfside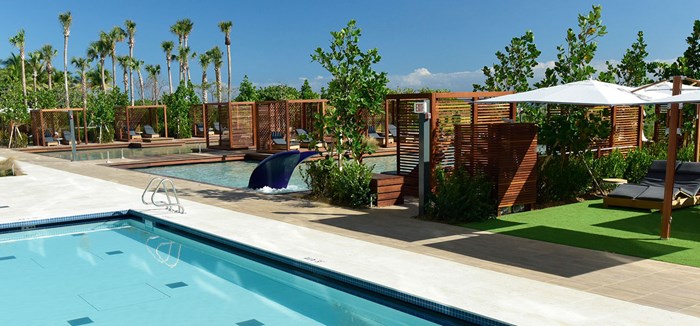 We reckon Fendi Chateau to be the best located condo in Surfside. The designer building not just sits on a pristine beachfront, but is also just a block from the nearest Publix and the Surfside Community Center. It is also not too far a walk from the famous Bal Harbour Shops. 
If you are looking for more top luxury buildings in Surfside for sale, browse through our selection and check out the amenities + lifestyle they have to offer.


---
Share your thoughts with us
Sign up now
Get news and updates delivered to your inbox