The Most Luxurious Condo Buildings of Miami's Upper East Side
Sep 21, 2022 September 21, 2022
Miami's Upper East Side is known for its fine balance between the old and the new, with the Florida Mid-century Modern (MiMo) architecture rubbing shoulders with bungalows, some waterfront high-rises and younger, boutique mid-rises. While what's classic is gold, these newer condo buildings bring along something rare -- affordable luxury on the waterfront with a walkable, neighborhood feel. Anchored by the Miami's Historic Vagabond Hotel, built in 1953, read on to discover the top-end condo buildings of the Upper East Side and how much owning a residence in this favorite neighborhood costs - you will be pleasantly surprised.
Last updated: September 21, 2022

Why Choose the Upper East Side?
Sitting along Biscayne Bay, the Upper East Side provides the best of urban living with a suburban pace of life in historic, classic Miami style. The neighborhood is known for its family-friendly, tree-lined streets, wellness-focused lifestyle, historic MiMo architecture, hip special events at the Ironside, a farmer's market at Legion Park, and sports activities at the waterfront Morningside park. And its collection of gated communities is home to some of the most beautiful waterfront estates.
The slow-paced neighborhood also boasts of a delicious collection of umbrella-shaded cafes, artisan tea shops, organic eateries in restored diners, and some of the best restaurants in Miami, all lined up against Biscayne Boulevard. Better still, it's just a 10-minute drive to the Design District, Midtown, Wynwood and Edgewater, and Normandy Shores and North Beach, a 15-minute drive to the Arts & Entertainment District and Downtown, both of which are home to entertainment hotspots such as the FTX Arena (formerly American Airlines Arena), Adrienne Arsht Center for Performing Arts, Museum Park, and more.
Here are the Top 5 Most Luxurious Condos in Miami's Upper East Side.


---
The Best of the Best Condos in Miami's Upper East Side
---
5. The Bank Lofts – 8101 Biscayne Blvd, Upper East Side
Average List Price: $394 per square foot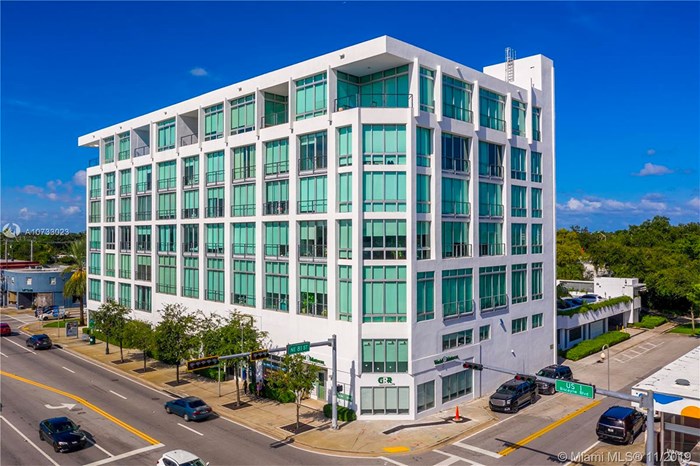 Set on Biscayne Boulevard, this landmark building has been renovated from its namesake, the bank, built in 1968! Seven stories house 89 loft-style condos, complete with exposed air-conditioning ducts, 11 to 15 feet high ceilings, and unique flooring. Amenities at this pet-friendly building include a rooftop terrace with lounge chairs, pool, cabanas, ground-level restaurant, and retail.

4. Palm Bay Towers – 720 NE 69 Street, Upper East Side
Average List Price: $434 per square foot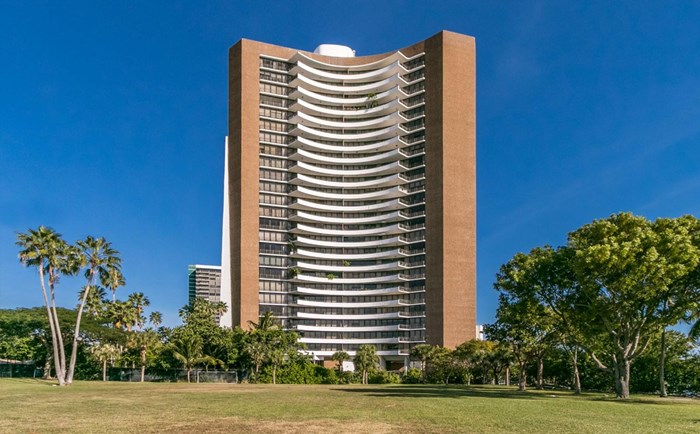 This bayfront building is one of Miami's architectural landmark structures known for its mid-century modernist charm. One of the first designed to exude timeless elegance, the iconic building is home to 68 well-appointed residences. With only 3 units per floor, residents get the advantage of living in a boutique building with classic charm, unrestricted views and expansive floor plans.
Amenities at this guard-gated condo complex include 17 acres of lush manicured grounds along 175 feet of bay frontage, four lighted tennis courts, a swimming pool with tropical landscaping, fitness center, and access to the community marina that can fit large yachts.

3. Nirvana – 680, 700, 750, 777 64th Street, Upper East Side
Average List Price: $482 per square foot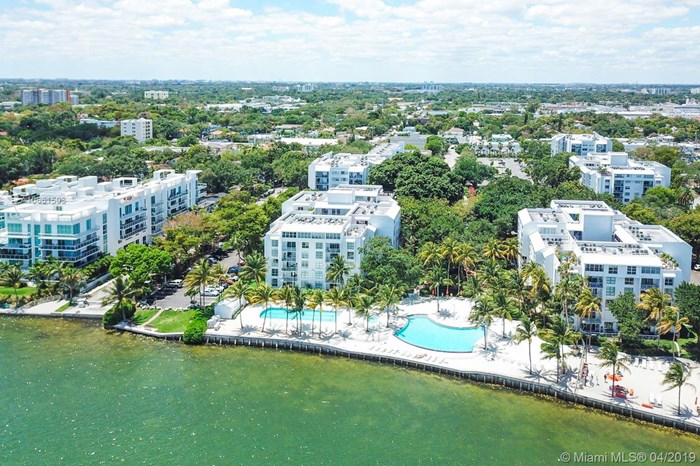 Sitting directly on the Bay, Nirvana is home to 85 condo residences spread across 6 floors. This guard-gated boutique condo complex offers resort-style living, surrounded by lush landscaping, walking trails winding through majestic Banyan trees, a private sandy beach, an outdoor hot tub/spa, a lap pool, and an expansive swimming pool with BBQ deck area overlooking the Bay.

2. Palm Bay Condos – 770 NE 69th Street, Upper East Side
Average List Price: $497 per square foot




This architecturally significant mid-rise sits overlooking some of the finest marina and bay views in Miami. Within only 74 units and 9 stories, the pet-friendly building sits on 175 feet of bay frontage. Amenities here include a heated swimming pool, lighted tennis courts, private gym, expansive manicured grounds, and access to a community marina with docks available for purchase.


---
And the Winner of the Best Condo in Upper East Side in Terms of Luxury Goes To…
---

IOS on the Bay – 720 NE 62nd Street, Upper East Side
Average List Price:  $517 per square foot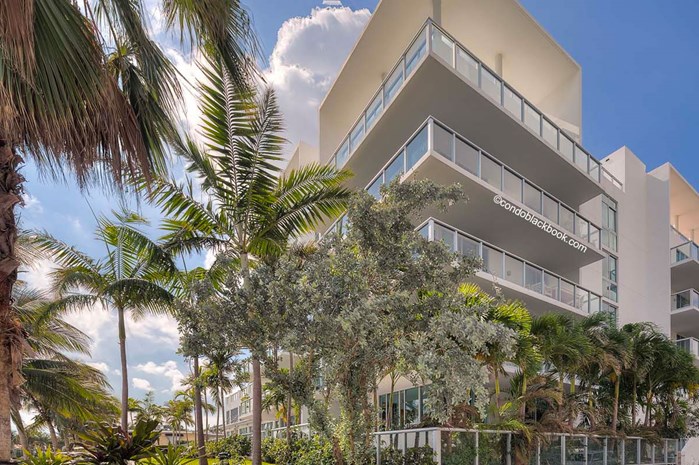 Built in 2008, this bayfront building rises five stories and houses 45 condo units. Each of its modern-chic residences open up to bay or park views. Featuring 175 linear feet of water frontage, amenities at this boutique condo include a 40-foot-long bayfront pool, pool deck adorned with natural keystone-like pebbles, a social room, landscaped gardens, smart building technology, and more.

How Safe is the Upper East Side?
Miami's Upper Eastside is generally a safe place to live. It is ranked as the "Most Diverse Neighborhood in Miami-Dade", the 8th "Best Place to Raise a Family in Miami", and the 11th "Best Place for Young Professionals in Miami" according to niche.com. It also gets an "A+" for its Nightlife, "A" in Health & Fitness plus a "B" in Good for Families. The smaller, gated sub-neighborhoods of Bay Point Estates and Belle Meade are one of the safest pockets of the district, featuring 24/7 security, ideal for living alone or with kids


Best Restaurants in Upper East Side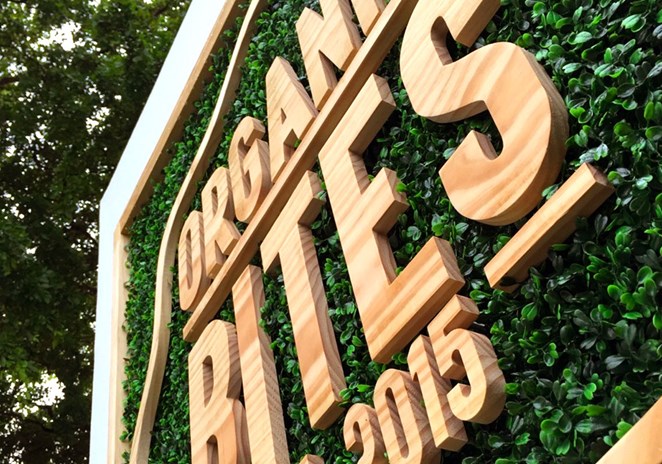 The ever-growing dining scene in the Upper East Side has a unique touch to it, since most of the older MiMo-style buildings have been restored and now house artisan tea shops to some of the finest restaurants found in Miami. Here's a list of the highest-rated (rating 4 or more on Yelp.com) restaurants in the neighborhood, most of which come straddled along Biscayne Boulevard:


Shopping in Upper East Side
The shopping scene in the Upper East Side is quite eclectic. The streets straddling Biscayne Boulevard, from NE 77th Street down to Legion Park, is where you'll find most of the boutique stores, small markets, some vintage stores and restaurants. The creative district of Ironside is where all the interior, design, and visual arts studios are housed. 
Marky's Gourmet and Legion Park's Farmer's Market are the top spots for fresh, gourmet, and organic finds in the vicinity. While the Midpoint strip mall is home to several bargain stores, Sabor Tropical is good for groceries, and a handful of eateries. Coffee lovers are known to swoon over the neighborhood's Panther Coffee, but there's also a Starbucks across the street at Biscayne and 64th Street for the brand enthusiasts. There are also two Publix bordering the neighborhood.
For more serious shopping, head south to the nearby Design District, Wynwood, or Downtown. Yoga, pilates, and gym options are also plentiful in the area, with Agni Yoga and the functional training center F45 Fitness.

The Best Located Condo in Upper East Side
Our vote for the best-located condo in the Upper East Side goes to Palm Bay Towers. Positioned perfectly between the community's marina and Legion Park, this iconic building sits overlooking the Bay and beyond. With the Legion Park next door, you're just steps from a dog-friendly picnic spot with an outdoor gym, basketball court, and farmer's market. You're also an easy walk from the neighborhood's top eateries lined up against Biscayne Boulevard.





Need more information on luxury condos for sale in Miami's Upper East Side, check out current listings for details on buildings, amenities and the neighborhood.
Share your thoughts with us
Sign up now
Get news and updates delivered to your inbox